Jelly Roll Social Club
Opening hours
Sunday

11:00 AM - 9:00 PM

Monday

11:00 AM - 9:00 PM

Tuesday

11:00 AM - 9:00 PM

Wednesday

11:00 AM - 9:00 PM

Thursday

11:00 AM - 9:00 PM

Friday

11:00 AM - 9:00 PM

Saturday

11:00 AM - 9:00 PM
About the company
Jelly Roll Social Club
Barber- salon|Cocktail Bar | Tattoos | Events |Social Club
Open Daily 11am-8pm
- Haircut Appointment Based
- Welcome Walk In's
'' Let the good o times roll ''

#jellyrollsocialclub
Facebook: https://www.facebook.com/jellyrollsocialclub/

Instagram : https://www.instagram.com/jellyrollsocialclub/
Our team
Rohi (BARBER STYLIST)
Provider name 2
Kowboi ( DREADLOCK ARTIST)
Yuki (BARBER STYLIST)
Joel (TATTOO)
Top services
THE WAX
30 min
Eye Brow - Cheek - Ear - Nose Waxing RM20 Each 
STUDENT KIDS CUT
60 min
Students | Kids Cut | Hair Wash| Styling 
BEARD SHAVE & SHAPE
30 min
Beard Shape & Shave with Razor to achieve a neat and fine lining.   ( Consultation needed )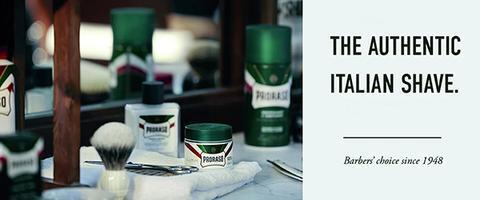 CLASSIC HOT TOWEL CLEAN SHAVE & FACIAL WITH PRORASO ITALY
60 min
A legendary impeccable shave since 1948. The original Proraso shaving classic, refreshing and toning shaving soap is formulated for any beard on any man. With natural ingredients that make it particularly concentrated and rich. Special 'hot soap' pro
THE SIGNATURE COMBO
60 min
Haircut | Wash | Beard Shave & Shape | Eye Brow Trim 
THE JELLY ROLL
90 min
The Jelly Roll package includes - Signature Cut RM70  - Proraso Italy 6 step Hot Towel Full Shave , Facial Exfoliating & Eyebrow Trim and Wax RM250
KERATIN TREATMENT
180 min
KERATIN TREATMENT | HAIRCUT GENTS SHORT      RM350LADIESSHORT      RM550MEDIUM   RM750LONG        RM950 EXTRA LONG RM1150
SLICK UP GENTS (Wash & Style)
30 min
Wash | Blow-Dry | Styling 
COVER GREY HAIR
HAIR COLOURING
120 min
Touch Up: RM150 Short : RM250 Medium : RM350 Long : RM450-550
BALAYAGE
120 min
Gents: RM250 Ladies : Full Head Short - Medium ( RM500) Long- (RM650)
SIGNATURE ARGAN HAIR TREATMENT
90 min
Takahiro Argan Oil 3 step Hair Treatment from Japan, Osaka Rich in Vitamin B5, Omega 3,6,9, fatty acids and Anti- oxidants. Step 1: Wash with Takahiro Argan Shampoo Step 2: Apply Argan Masque Step 3: Steamer Machine
CLASSIC HOT TOWEL CLEAN SHAVE
60 min
 Full Clean Shave With Hot Towel
ORGANIC SCALP TREATMENT
60 min
 O-WAY HERBS & CLAY PEELING & DETOXIFYING SCALP TREATMENT - Essential Oils - Tonic- Hair Wash | Blow Dry & Styling
SIGNATURE HAIRCUT WITH FACIAL
90 min
HAIRCUT | FACIAL - Oil Balancing RM120- O-Way Mens Italy Rejuvenate Anti - Aging RM190
BEARD TRIM ( Light trim)
30 min
Beard Trim with clipper or scissors for thick beard. 
FULL HEAD SHAVE
60 min
Full Head Shave | Hot Towel
EYE BROW SHAPING & THREADING
60 min
Traditional Eye Brow Shaping With Thread 
SIGNATURE LADIES CUT
60 min
Signature Ladies Cut | Wash | Styling 
LADIES WASH & STYLE
60 min
Hair Wash | Blow-Dry | Styling- RM40 (Blow-Dry only) - RM60 (Styling) 
SIGNATURE GENTS CUT
60 min
Wash | Haircut | Style
SIGNATURE HAIRCUT & BEARD Shape & Shave ( Lining)
SIGNATURE HAIRCUT & CLASSIC HOT TOWEL CLEAN SHAVE
LADIES PIN-UP HAIRDO
90 min
Hair Wash | Blow-Dry | Styling | Finishing- From RM80 - RM150
HAIR TATTOO
60 min
 PRICE Side Part OnlyRM80One Part BleachingRM55Each Time
DREADLOCKS
300 min
Dreadlocks, also locs, dreads, or in Sanskrit, Jaṭā, are rope-like strands of hair formed by locking or braiding hair.
BOX BRAIDS
120 min
This type of hairstyle is a "protective style" (a style which can be worn for a long period of time to let natural hair grow and protect the ends of the hair) and is "boxy", consisting of square-shaped hair divisions. TOP PART RM 400 FULL HEAD RM
AFRO PERM
180 min
LENGTHPRICESHORTRM 450MEDIUMRM 750LONGRM 1,200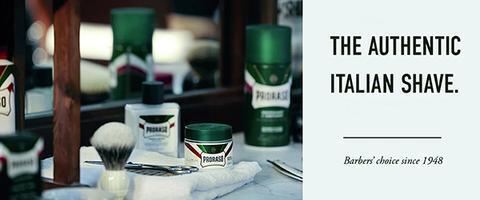 CLASSIC HOT TOWEL CLEAN SHAVE & FACIAL SCRUB WITH PRORASO ITALY
60 min
A legendary impeccable shave since 1948. The original Proraso shaving classic, refreshing and toning shaving soap is formulated for any beard on any man. With natural ingredients that make it particularly concentrated and rich. Special 'hot soap' pro
PERMENANT SKIN TATTOO
120 min
A tattoo is a form of body modification where a design is made by inserting ink, dyes, and/or pigments, either indelible or temporary, into the dermis layer of the skin. The art of making tattoos is tattooing.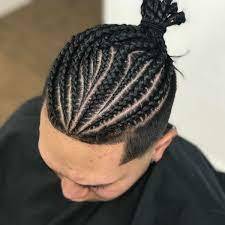 CORNROW
120 min
Cornrows or canerows are a style of African braids in which the hair is braided very close to the scalp, using an underhand, upward motion to make a continuous, raised row. Cornrows are often done in simple, straight lines, as the term implies, but t
HIGHLIGHTS / OMBRE
120 min
Half - Full Head Short - Medium : RM300 Long : RM400- RM500