Out to Learn
Opening hours
Sunday

Day off

Monday

9:00 AM - 6:00 PM

Tuesday

9:00 AM - 6:00 PM

Wednesday

9:00 AM - 6:00 PM

Thursday

9:00 AM - 6:00 PM

Friday

9:00 AM - 6:00 PM

Saturday

Day off
About the company
The sessions have a 'Bushcraft' feel where the children learn to be safe and confident with fire, knives, tools and wood as well as microscopes, glassware, protractors and compasses. An excellent lead into scientific and mathematical concepts feeling like fun rather than 'school'. We also weave in art, drama, music, mythology, grammar, movement and 'responsible' technology and are able to back this up with spontaneous online research.
Our team
Mike Williams
Top services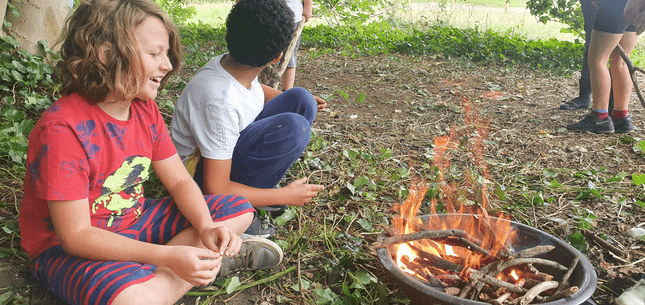 Out to Learn, Tring - Weekly Sessions
360 min
Weekly term-time sessions.