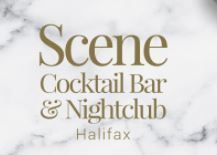 Scene Nightclub & Cocktail Bar
Opening hours
Sunday

12:00 AM - 4:00 AM

Monday

Day off

Tuesday

Day off

Wednesday

Day off

Thursday

Day off

Friday

6:00 PM - 12:00 AM

Saturday

5:00 PM - 12:00 AM
About the company
Let us set the SCENE...
​
Arrive early doors to our red carpet entrance to meet your host. Take a seat in your own booth. Enjoy bottomless Prosecco whilst indulging in one of our sumptuous brunches/dessert platters- all to the background of live sax and acoustics...
As the night moves on you will see our venue change in mood with large feature led ceilings, insta worthy neon walls, selfie sets and more as our main event begins.
Watch our DJ's warm the party up and turn the lights down as the drinks flow and the vibes grow...
Pre drinks is over and it's time to Partyyyy until the early hours!!!
Our team
Booth #9
Booth 11#
table 1
table 2
table 3
Booth 13#
Booth 12#
Booth 6
Booth 8
Booth 7
Booth 10
Booth 14
booth 15#
Top services
Bottomless Brunch 4-8 Persons ( For more than 8 people, make 2 bookings )
180 min
Table for 4-8 Persons £40 includes 3 hours bottomless brunchCookie dough & Ice cream /// Glazed Donuts /// Maccaroons /// mini Cheese cake /// Fairy buns /// candy flossDrinks include Prosecco, Gin, Pornstar Martini's & BudPay a £40 deposit t
Bottomless Drinks 4-8 Persons ( For more than 8 people, make 2 bookings )
180 min
Table for 4-8 Persons £35 includes 3 hours bottomless drinks onlyDrinks include Prosecco, Gin, Pornstar Martini's & BudPay a £35  deposit today, rest payable on the day£35 per person 
Bottomless Drinks 2-3 Persons
180 min
Table for 2-3 Persons £35 includes 3 hours bottomless drinks onlyDrinks include Prosecco, Gin, Pornstar Martini's & BudPay a £35  deposit today, rest payable on the day£35 per person 
Bottomless Brunch 2-3 Persons
180 min
Table for 2-3 Persons £40 includes 3 hours bottomless brunchCookie dough & Ice cream /// Glazed Donuts /// Maccaroons /// mini Cheese cake /// Fairy buns /// candy flossDrinks include Prosecco, Gin, Pornstar Martini's & BudPay a £40 deposit t