Pharmacy2U Pontefract Vaccination Clinic
Opening hours
Sunday

Day off

Monday

9:00 AM - 6:00 PM

Tuesday

9:00 AM - 6:00 PM

Wednesday

9:00 AM - 6:00 PM

Thursday

9:00 AM - 6:00 PM

Friday

9:00 AM - 6:00 PM

Saturday

Day off
About the company
Our vaccination clinics across England have now vaccinated over half a million people from Covid-19, and we're ready to help protect you from flu. It's more important than ever to get your flu jab, to help relieve any strain on the NHS and to significantly reduce your risk of getting flu. So book your free NHS or private flu vaccination today.
You can check if you are eligible for a free NHS flu jab at www.nhs.uk/fluvaccine
Please note: Unfortunately, we are unable to offer over 65's the flu jab as this requires a specific type of vaccine which we do not have available at our clinics at the moment.

Our team
vaccination lane 1
vaccination lane 2
Vaccination lane 3
NMS Service
Top services
Allergy Blood Test
10 min
This tests for 295 allergens and allows you to fully understand all your allergies to help you to reduce the impact of allergies on your life.
NMS Service
60 min
One of our pharmacists will give you a call within this hourly time slot
Thyroid Blood Test
60 min
This test checks the function of your thyroid gland. It tests for the level of Thyroid Stimulating Hormone (TSH) and Free (FT4).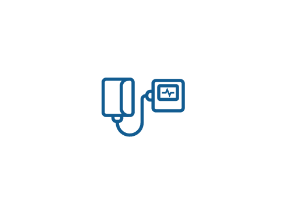 Free NHS Blood Pressure Check
10 min
Select this option for a free blood pressure check with our healthcare professionals, if you're 40 years old or over and do not have a current diagnosis of hypertension.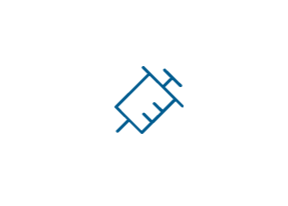 Private flu vaccination
5 min
Select this option if you are not eligible for a free NHS flu vaccination.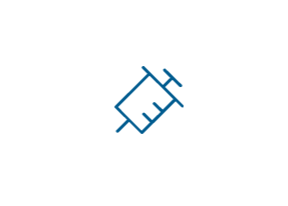 Free NHS flu vaccination
5 min
Select this option if you are eligible for a free NHS flu vaccination. Those eligible are:50 years old or over* (please note we cannot currently vaccinate over 65's at our clinics)pregnanthave certain medical conditionsfrontline health or social care