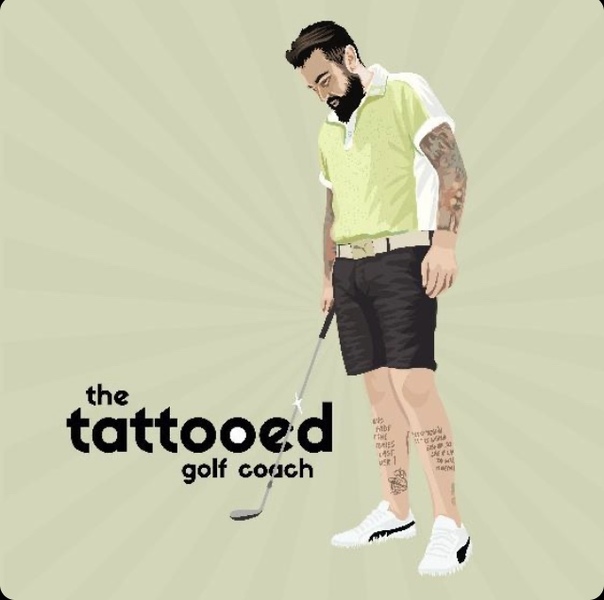 The Tattooed Golf Coach - Harry Shaw
Opening hours
Sunday

Day off

Monday

6:00 PM - 9:00 PM

Tuesday

9:00 AM - 9:00 PM

Wednesday

9:00 AM - 9:00 PM

Thursday

2:30 PM - 9:00 PM

Friday

9:00 AM - 1:00 PM

Saturday

12:00 PM - 2:00 PM
About the company
WhY fIt In WhEn YoU wErE bOrN tO sTaNd OuT?
Golf has always had that old fashioned/snobby attitude but Harry wants to push the limits and open the door for anyone to play. As you can see, he isn't your typical 'boring' golfer with tattoos covering his whole body and his terrible dress sense, he is one of a kind.
This inspired the birth of The Tattooed Golf Coach in 2020
Harry offers lessons and support to all types of golfers, whether you are looking to learn how to play the game for the first time or wanting to take your friends beer money every Saturday afternoon. He also has a full playing season on The Clutch Pro Tour, whilst running a Junior Academy, Custom Fitting for Cobra Golf, Seemore Putters and working on his unique brand - Shaw Golf Clothing.
With lessons taking place inside Shaw Golf HQ at Parley Golf Centre, you will be welcomed to a one of a kind Golf experience which includes a complimentary beer from Sandbanks Brewery, CBD Products, Live Sports Events on the TV and a Music System to really set the tone.

If you are looking for a different but effective approach to the Golf game then The Tattooed Golf Coach is your man!
Our team
Harry Shaw
Top services
30 Minute Lesson - RANGE BALLS ARE INCLUDED
30 min
- Lessons take place inside a private studio at Parley Golf Centre (Unless short game requested) - Lessons can be shared between 2 or used on a 1-2-1 basis - Swing recordings and video footage can be used on request - RANGE BALLS ARE INCLUDEDMak
60 Minute Lesson - RANGE BALLS ARE INCLUDED
60 min
- Lessons take place inside a private studio at Parley Golf Centre (Unless short game requested)- Lessons can be shared between 2 or used on a 1-2-1 basis- Swing recordings and video footage can be used on request- RANGE BALLS ARE INCLUDEDMake s
30 Minute Junior Lesson (Under 16) - RANGE BALLS ARE INCLUDED
30 min
- Lessons take place inside a private studio at Parley Golf Centre (Unless short game requested)- Lessons can be shared between 2 or used on a 1-2-1 basis- Swing recordings and video footage can be used on request and approval of Parent/Guardian-&nbs
2 Hour Playing Lesson - GREEN FEE IS INCLUDED
120 min
- Play Lessons take place  at Parley Golf Centre- The lesson will last 2 hours or 9 holes, whatever comes first - GREEN FEE IS INCLUDEDMake sure you grab a Range Membership Card from Reception to receive 20% discount on Range balls, 10
Half Day Coaching Lesson
180 min
This consists of a 3 hour day with 1 hour short game, 1 hour on the range and 1 hour on the course- Lessons take place inside a private studio at Parley Golf Centre (Unless short game requested)- Lessons can be shared between 2 or used on a 1-2-1 bas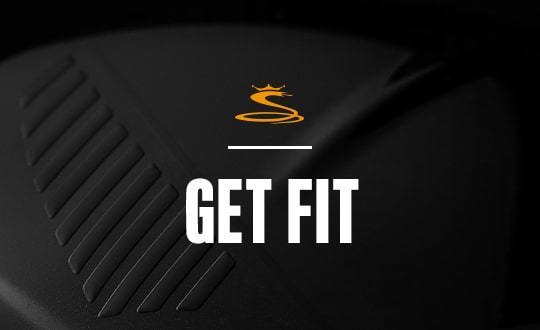 Custom Fitting Session
45 min
IF YOU CANNOT FIND A SPACE AVAILABLE THROUGH THE BOOKING SYSTEM PLEASE MESSAGE ME ON 07988658035Inside the Studio, I have the latest heads and Shafts for you to try. Using the Latest FlightScope Mevo+ Launch Monitor we can compare numbers and fi
45 Minute Lesson - RANGE BALLS ARE INCLUDED
45 min
- Lessons take place inside a private studio at Parley Golf Centre (Unless short game requested) - Lessons can be shared between 2 or used on a 1-2-1 basis - Swing recordings and video footage can be used on request - RANGE BALLS ARE INCLUDEDMak