Bobbie Nails
Opening hours
Sunday

Day off

Monday

Day off

Tuesday

8:00 AM - 7:30 PM

Wednesday

8:00 AM - 7:30 PM

Thursday

8:00 AM - 7:30 PM

Friday

8:00 AM - 7:30 PM

Saturday

8:00 AM - 7:30 PM
About the company
We want to deliver the quality that is unbeatable in this area. Our principle is to focus on constant training, so we are always up to date with the newest trends and techniques. We want to be known for being the ultimate professionals. We believe in continuous self-development.
Our salon prioritises customer experience. We want our clients to experience the most comfortable and friendly atmosphere out there. We want to be known for our exceptional dedication to our guests' well being. Customers' satisfaction is our ultimate goal.
We are here to do nails right!
Enough about the confusion of being charged for the UV gel extension price but actually getting an acrylic set only with a UV gel top coat! We don't cut corners and we don't pressure you into the services that you don't need. We have passion and pride to do things right! We are dedicated to be clean, consistent and professional. We put your safety and satisfaction as our first priority by providing a calming and thoroughly cleaned environment to our clients. All of our products used in services are carefully tested and chosen by us. Through the whole service, from hand sanitizing spray to cuticle oils, these are all attentively selected that we believe can deliver the best results.
Our goal is to maintain and to recover the natural health of your nails, that's why we don't use any aggressive procedures. We do not soak your nails in liquids such as acetone and acetone-containing ones. Our removal method will result in getting your healthy natural nails back over time.
Bobbie Nails Studio provides a wide range of nail care services from natural nail maintenance (manicure, pedicure) to UV gel nail enhancements. Acrylic nail products emit an unpleasant chemical smell when applying the products to sculpture nails. We ensure that our customers can enjoy their visit at our nail salon in a pleasant and absolute Odour-Free Environment by not offering acrylic nail services. The same effects of Acrylic nails are reproduced by the new industry standards of odour-free Gel nail products.
Our team
Bobbie
Perfect Gelpolish Application Course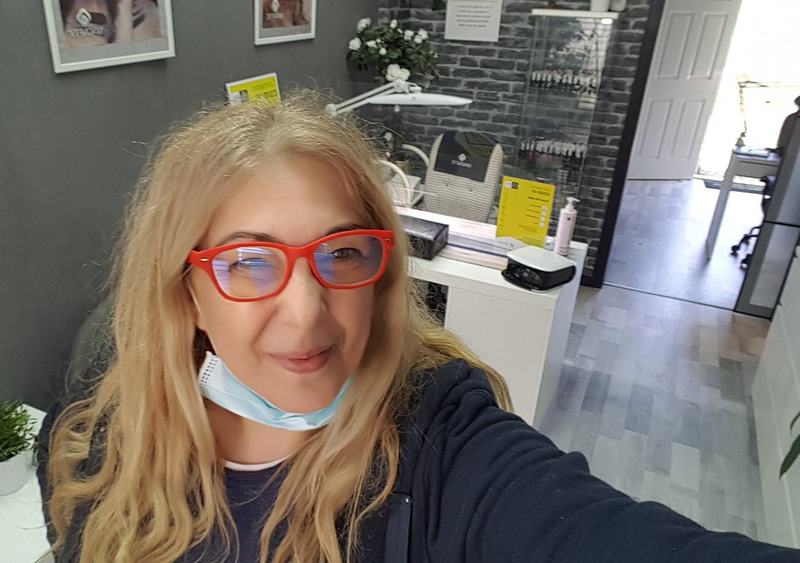 Bobbie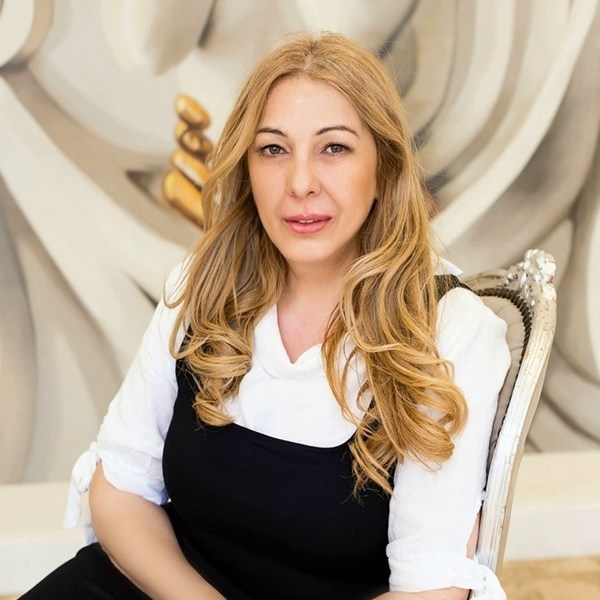 Bobbie Daneva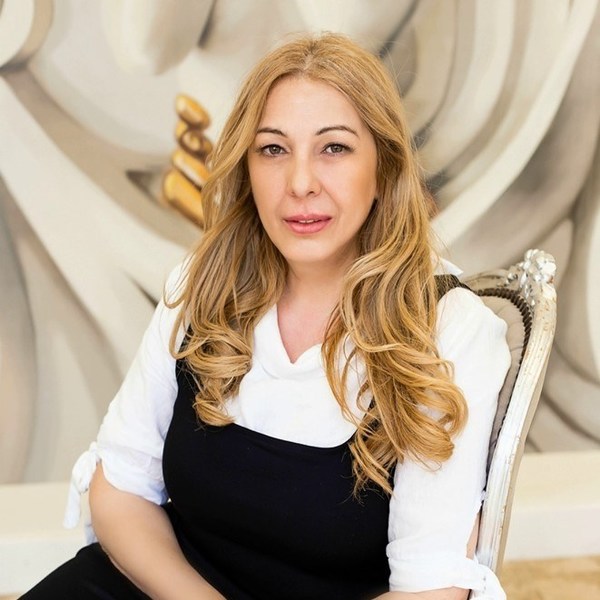 Bobbie Daneva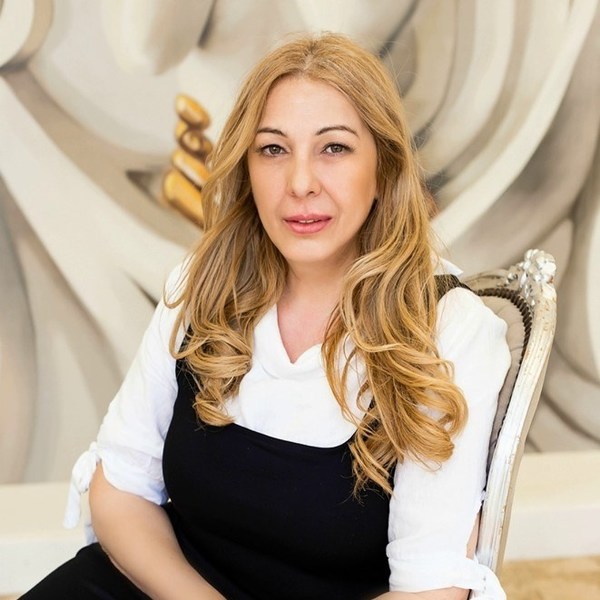 Bobbie Daneva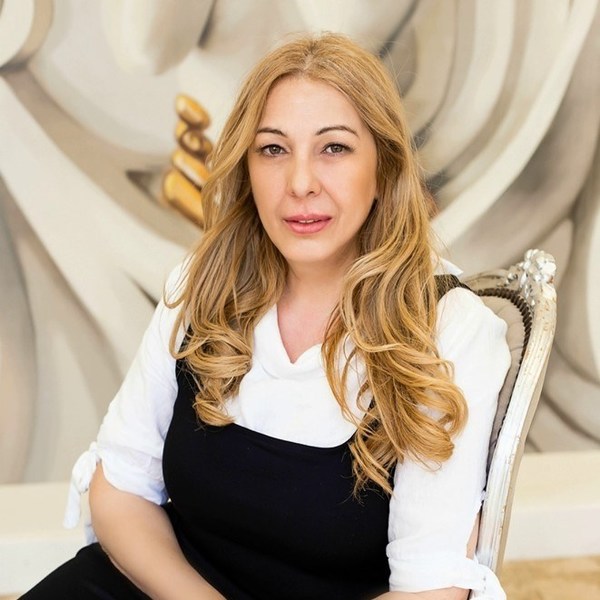 Bobbie Daneva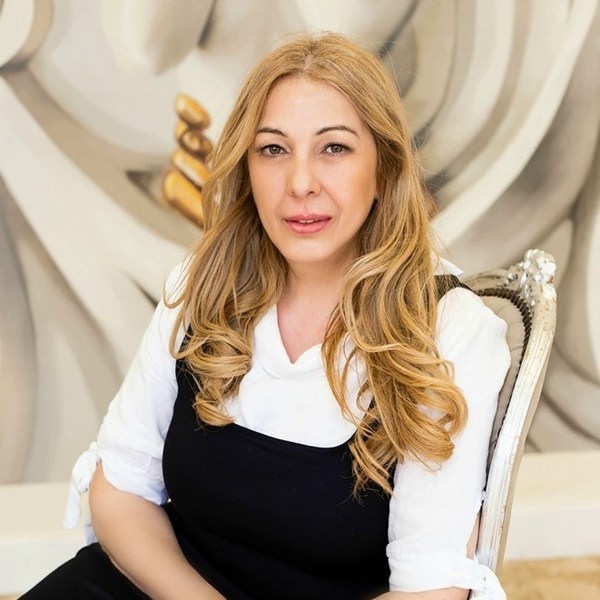 Bobbie Daneva
Top services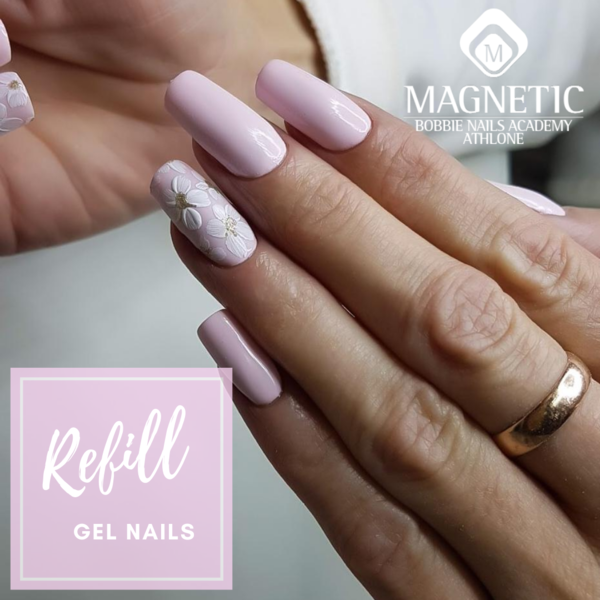 Refill Gel Nails
115 min
The Refill is the Periodic Maintenance that any type of Nails Extension Treatment requires, but often people do not exactly know the characteristics of the Refill and the reason why it has to be done!  During weeks the Natural Nail continues to
Basic Gel System Course
420 min
Every Magnetic course has been approved and accredited by AIT/ABT insurances.The Gel technique is easy to learn and suitable for extending or strengthening of natural nails. The gel will give you a beautiful, flexible and natural result. Duration: 5
Perfect Gelpolish Application Course
300 min
Course Content: Health & Safety Nail diseases & disorders Nail Anatomy Product knowledge Nail preparation Tips&Tricks Gel Polish Application (colour and french) under the cuticleAftercare, maintenance & removal. Basic nail art
E-File Manicure Course
300 min
The use of the electrical file will help the nail technicians to alleviate excess tension in the muscles preventing RSI symptoms. Proper use of the machine is taught in the Magnetic Nail Academy classes. You can only have complete control when you ha

Individual Gel Nail Beginner Course
420 min
5 days (1 to 1)Please visit our Academy to choose the remaining 4 days of the course that will be convenient for youAll information about the course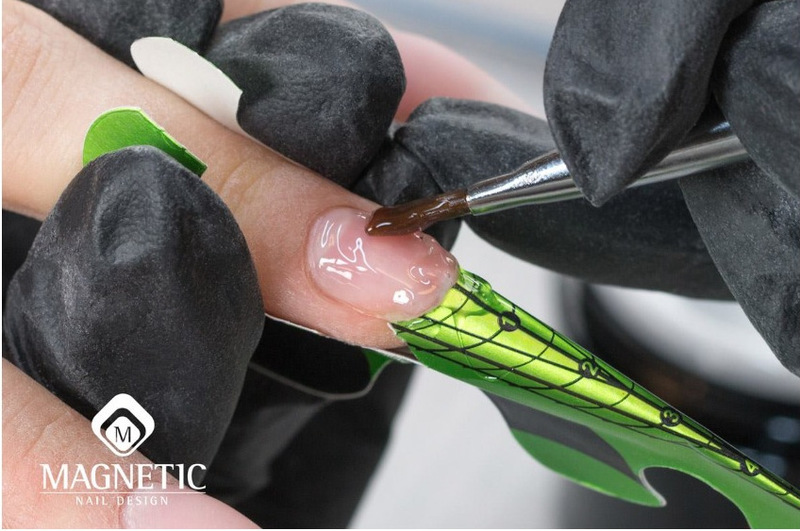 Up skill (Gel Refreshment Course) 1 to 1
420 min
Full day course (7h) Lunch in the academyNail Form application ( how to)Perfect Gel Polish application ( how to)Electric File ( tips and tricks)Filing system ( very important)Salon shapes GEL( debugging)Why nails liftNo Filing technique GEL (new)Gel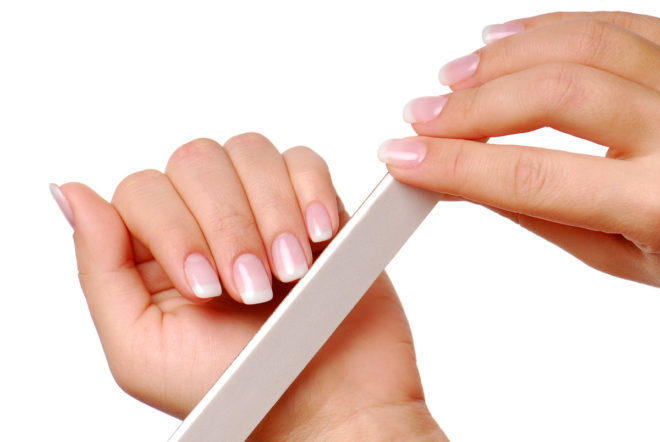 File And Salon Shapes Techniques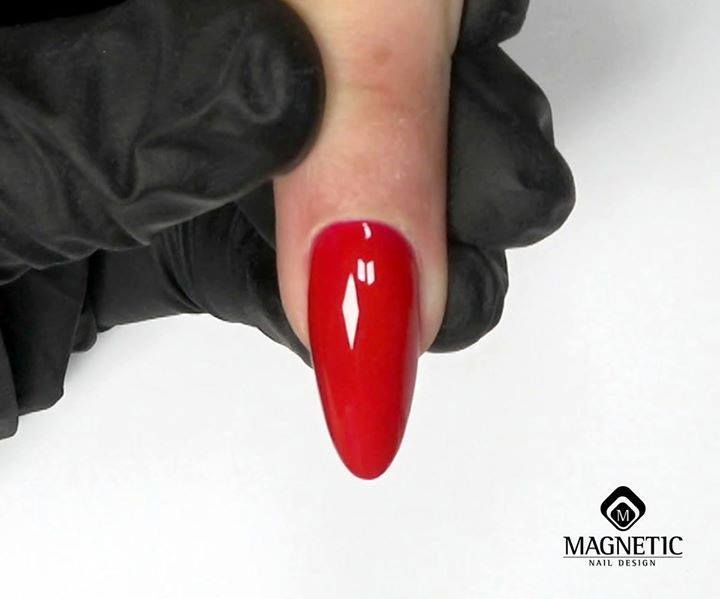 No filing technique for perfect salon nails
360 min
Perfect Salon nails with no filing! Nail extension must look subtle and neat. It should be pampered and sleek, and at the same time super durable. By eliminating unnecessary movements, through the improvement of the technique such achievements are po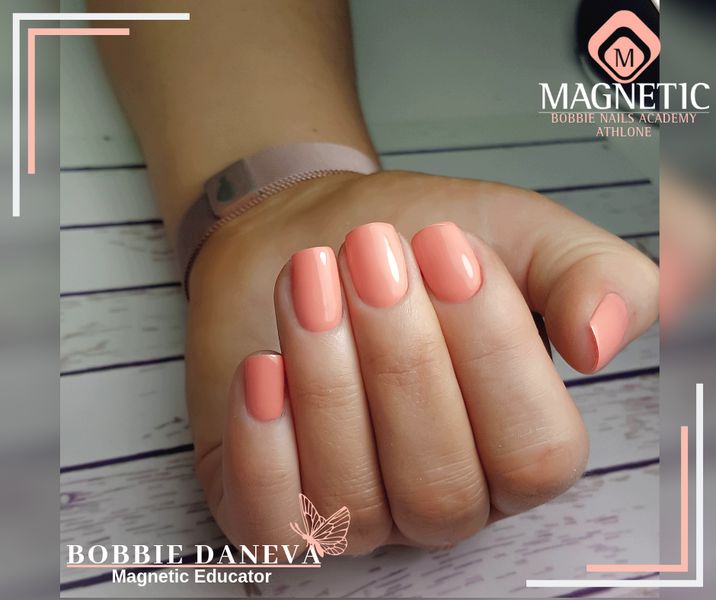 Advanced Gel Polish Course (Fully Accredited)
360 min
Service DescriptionA fully accredited 1-day course will provide you with all the essential knowledge you need to start your nail career. You will learn: Manicure procedures Natural nail care Anatomy and physiology Health and Safety in the Salon Gel P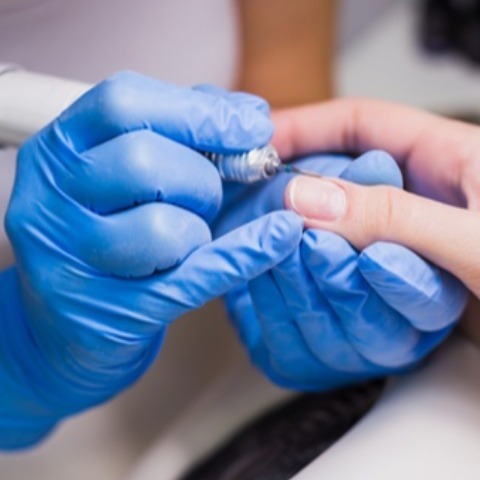 E-file + Perfect GelPolish Application (2 in 1)
420 min
Service DescriptionSave 70 euro A fully accredited 1-day course will provide you with all the essential knowledge you need to start your nail career. You will learn: Manicure procedures Natural nail care Anatomy and physiology Health and Safety in th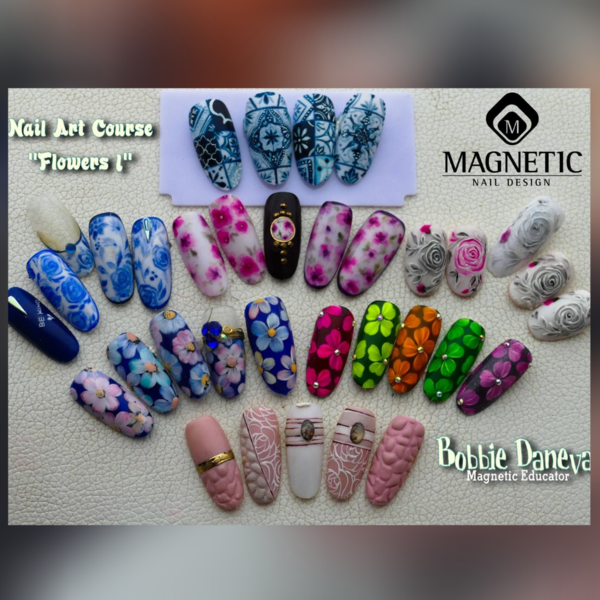 Nail Art Course ''Flowers" Part 1
300 min
Let's play for the whole day! This course is for all nail technicians- beginners and experienced. 5+ hours 6+ designs as on the pictureCertificate after completing the courseThe course contains:• colour theory in nail art design • nail art brush mai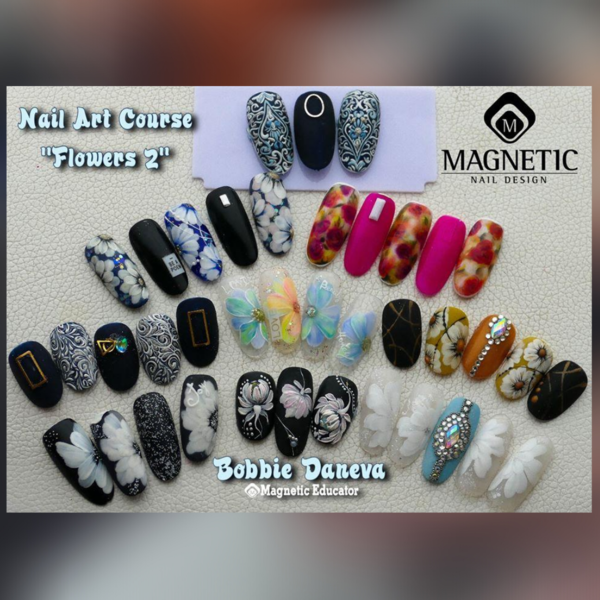 Nail Art Course ''Flowers 2''
300 min
**only if you have completed course ''Flowers 1''5+ hours 6+ designs as on the pictureCertificate after completing the courseThe course contains:• colour theory in nail art design • nail art brush maintenance • patterns and designs positioning • s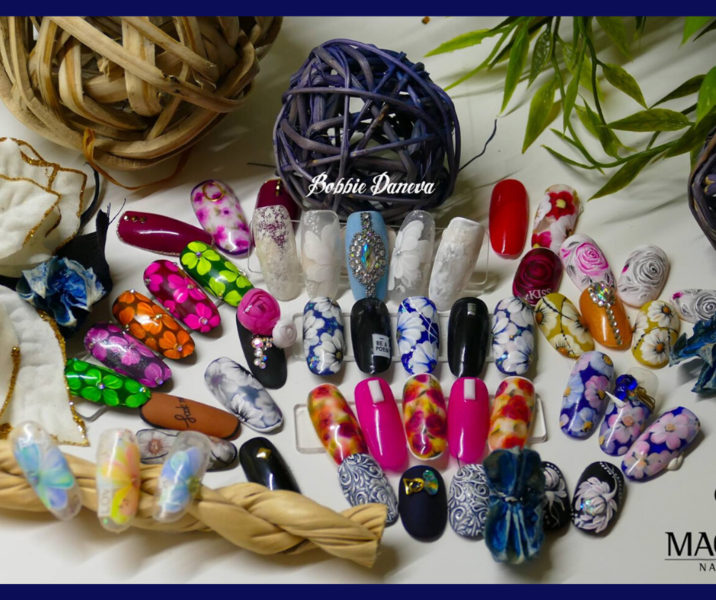 Nail Art Course ''Flowers 1+2''
480 min
All designs from courses Flowers 1 and Flowers 2 included + Some Bonus designs 20 designsThis course is for all nail technicians- beginners and experienced. 8 hours 20+ designs as on the pictureCertificate after completing the courseThe course c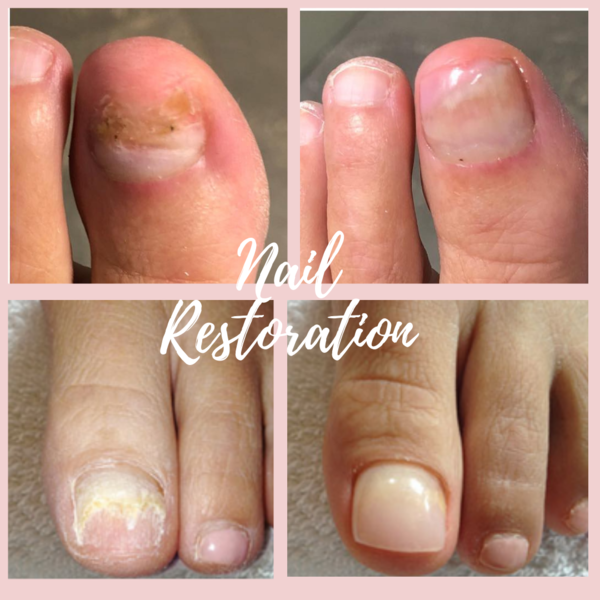 1 NAIL RECONSTRUCTION
30 min
Treatment for damaged or unsightly nails. Nail Reconstruction is a cosmetic procedure using layers of a flexible gel containing anti-fungal properties which bond to your old nail. The gel is built up in layers and is cured. There is no damage to the

Up skill (Gel Refreshment Course) 1 to 1
480 min
Full day course Lunch in the academyNail Form application ( how to)Perfect Gel Polish application ( how to)Electric File ( tips and tricks)Filing system ( very important)Salon shapes GEL( debugging)Why nails liftNo Filing technique GEL (new)Gel

E-file + Perfect GelPolish Application (2 in 1)
420 min
Service DescriptionSave 100 euroA fully accredited 1-day course will provide you with all the essential knowledge you need to start your nail career. You will learn: Manicure procedures Natural nail care Anatomy and physiology Hea

Advanced Gel Polish Course
300 min
Include Gel Overley and non-filing techniqueService DescriptionA fully accredited 1-day course will provide you with all the essential knowledge you need to start your nail career.You will learn: Manicure procedures Natural nail care Anatom

No filing technique for perfect salon nails
360 min
Perfect Salon nails with no filing!Nail extension must look subtle and neat. It should be pampered and sleek, and at the same time super durable. By eliminating unnecessary movements, through the improvement of the technique such achievements are pos
Workshop - Perfect Nail Form Application
240 min
Why nail forms?Why we don't like tips?How to prep the natural nail?How to fit the nail form to a different type of natural nails?Why we cut the nail form?Different shapes- different position of the form..why?Book now to find out the answers to all th

Up skill (Gel Refreshment Course) 1 to 1
480 min
Full day course Lunch in the academyNail Form application ( how to)Perfect Gel Polish application ( how to)Electric File ( tips and tricks)Filing system ( very important)Salon shapes GEL( debugging)Why nails liftNo Filing technique GEL (new)Gel

Basic Gel System Course
420 min
Every Magnetic course has been approved and accredited by AIT/ABT insurances.The Gel technique is easy to learn and suitable for extending or strengthening of natural nails. The gel will give you a beautiful, flexible and natural result.Dur

Individual Gel Nail Beginner Course
420 min
5 days (1 to 1)Please visit our Academy to choose the remaining 4 days of the course that will be convenient for youAll information about the course

E-File Manicure Course
420 min
The use of the electrical file will help the nail technicians to alleviate excess tension in the muscles preventing RSI symptoms. Proper use of the machine is taught in the Magnetic Nail Academy classes. You can only have complete control when you ha

E-file + Perfect GelPolish Application (2 in 1)
420 min
Service DescriptionSave 100 euroA fully accredited 1-day course will provide you with all the essential knowledge you need to start your nail career. You will learn: Manicure procedures Natural nail care Anatomy and physiology Hea

Perfect Gelpolish Application Course
420 min
Course Content:Health & Safety Nail diseases & disorders Nail Anatomy Product knowledge Nail preparation Tips&Tricks Gel Polish Application (colour and french) under the cuticleAftercare, maintenance & re
No filing technique for perfect salon nails (Gel Overlay - the perfect application)
420 min
Perfect Salon nails with no filing!Nail extension must look subtle and neat. It should be pampered and sleek, and at the same time super durable. By eliminating unnecessary movements, through the improvement of the technique such achievements are pos

Workshop - Perfect Nail Form Application
240 min
Why nail forms?Why we don't like tips?How to prep the natural nail?How to fit the nail form to a different type of natural nails?Why we cut the nail form?Different shapes- different position of the form..why?Book now to find out the answers to all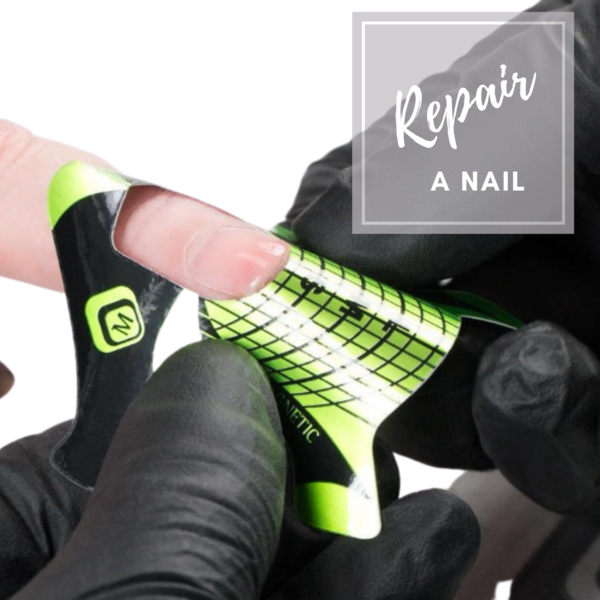 Repair a nail