Orchard Link
Opening hours
Sunday

8:00 AM - 9:00 AM

Monday

8:00 AM - 9:00 AM

Tuesday

8:00 AM - 9:00 AM

Wednesday

8:00 AM - 9:00 AM

Thursday

8:00 AM - 9:00 AM

Friday

8:00 AM - 9:00 AM

Saturday

8:00 AM - 9:00 AM
About the company
Orchard Link - Saving Traditional Orchards

Orchard Link is a volunteer-run, not-for-profit organisation established in 1998 by apple and cider enthusiasts in south Devon concerned about the rapid decline of traditional orchards – with all their environmental and cultural value. Profound changes in the local agricultural economy have meant the loss of both orchard knowledge and the means to make productive use of crops. Orchard Link offers its members technical advice, a programme of events, courses and activities, and makes key items of equipment – mills, presses and pasteurisers – available for hire.

Equipment hire
Orchard Link has equipment that members can hire for apple pressing and pasteurising. If you are hiring for a school or similar then there is a risk assessment that you might find useful. Please see our website www.orchardlink.org.uk. Due to the logistics involved we are only able to hire equipment out to local OrchardLink members in South Devon and near areas and for insurance purposes we can only hire equipment out to currently paid up members of Orchard Link.
Pressing Equipment : All pressing equipment comes with the press, an electric mill to pulp the apples, various buckets and bits and pieces - in fact all the bits you need to make apple juice as well as an electric pasteuriser to pasteurise your bottled juice for long life. A full list of equipment can be found on the website at www.orchardlink.org.uk
PLEASE NOTE: You must pay on booking via PayPal.
The "Pay Later" option on the booking page is only for large commercial organisations (e.g. the National Trust, Schumacher College) which use purchase orders and thus require an invoice and booking reference number for Orchard Link to gain payment and with whom we have previously agreed this facility.
Any other booking made using "Pay Later" will be cancelled.
By completing this process you are confirming that you have read and agree to be bound by Orchard Link equipment hire Terms and Conditions on the website http://www.orchardlink.org.uk/how-to-hire/ and that you are a current paid-up MEMBER.
Our team
OL Equipment
Top services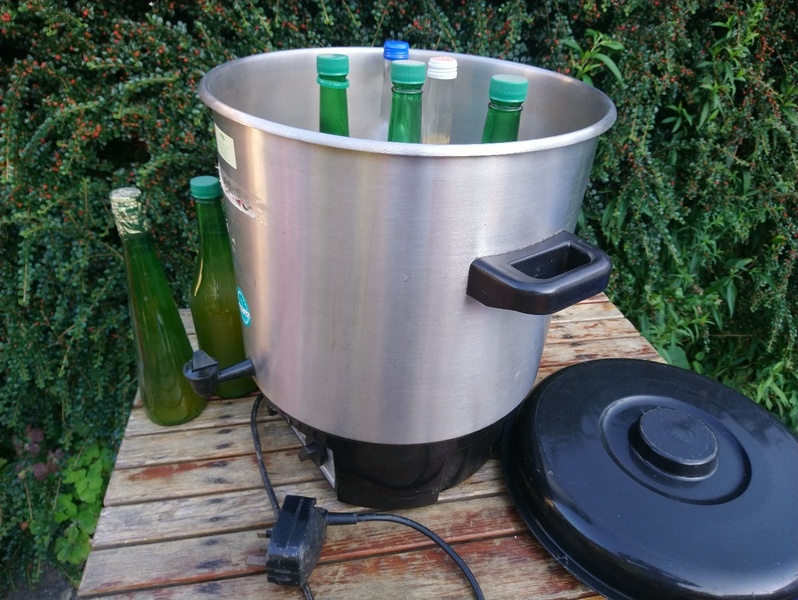 Pasteuriser
60 min
In addition to the pasteuriser included in each press kit, we have one more stainless steel electric pasteuriser. It holds 13 bottles at a time, suitable for pasteurising your juice.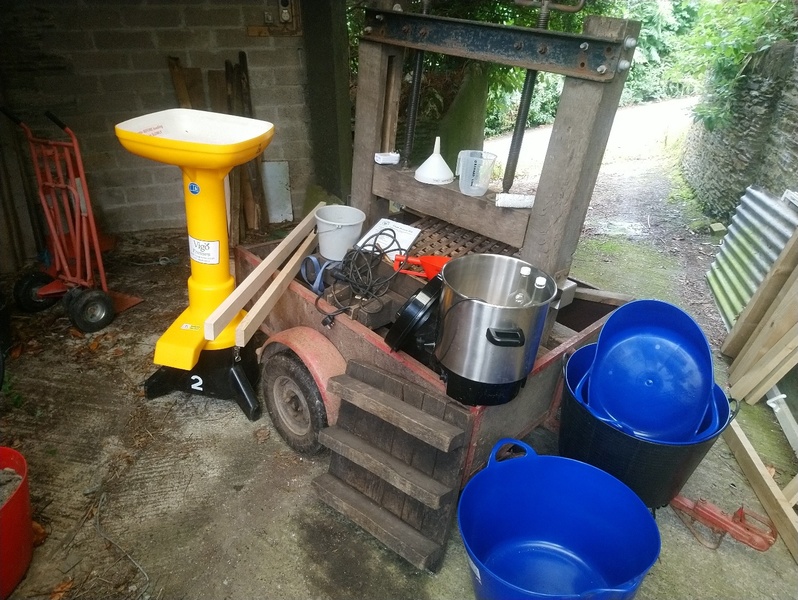 Oak Press
60 min
This is our largest press. It is very heavy: it comes on its own trailer and needs several people to unload. It is mainly suitable for community events where there are enough people to unload and set it up. Production is around 2-3 times that of t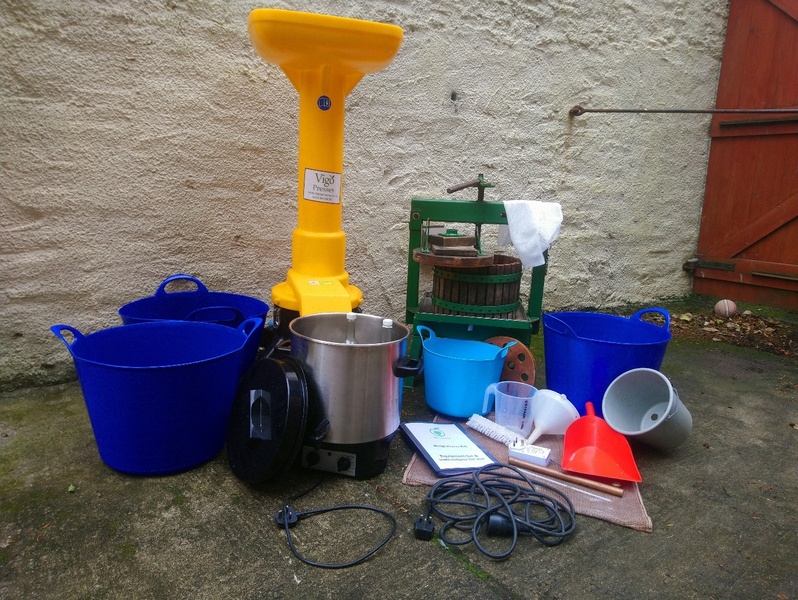 Basket Press
60 min
This is our smallest press.  It consists of a circular cage of oak slats which holds the apple pulp, sat on a steel frame. We estimate it will press around 8-10 kg of fruit producing around 4-5 litres of juice per pressing. The press's dimension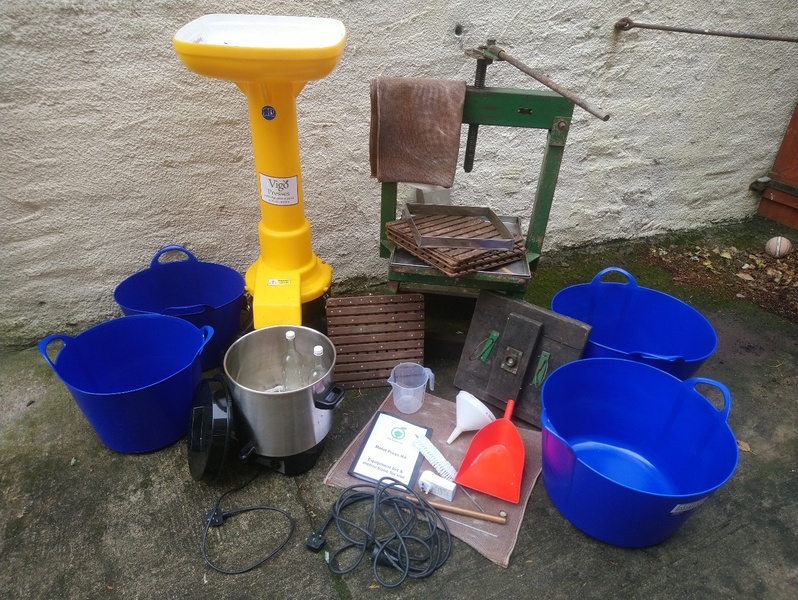 Metal Press
60 min
This is our medium sized press. It consists of a heavy steel frame on which five 'cheeses' of apple pulp wrapped in cloths are sandwiched between slatted boards. It will typically press 30-40 kg of fruit (resulting in 20-25 litres of juice) per press