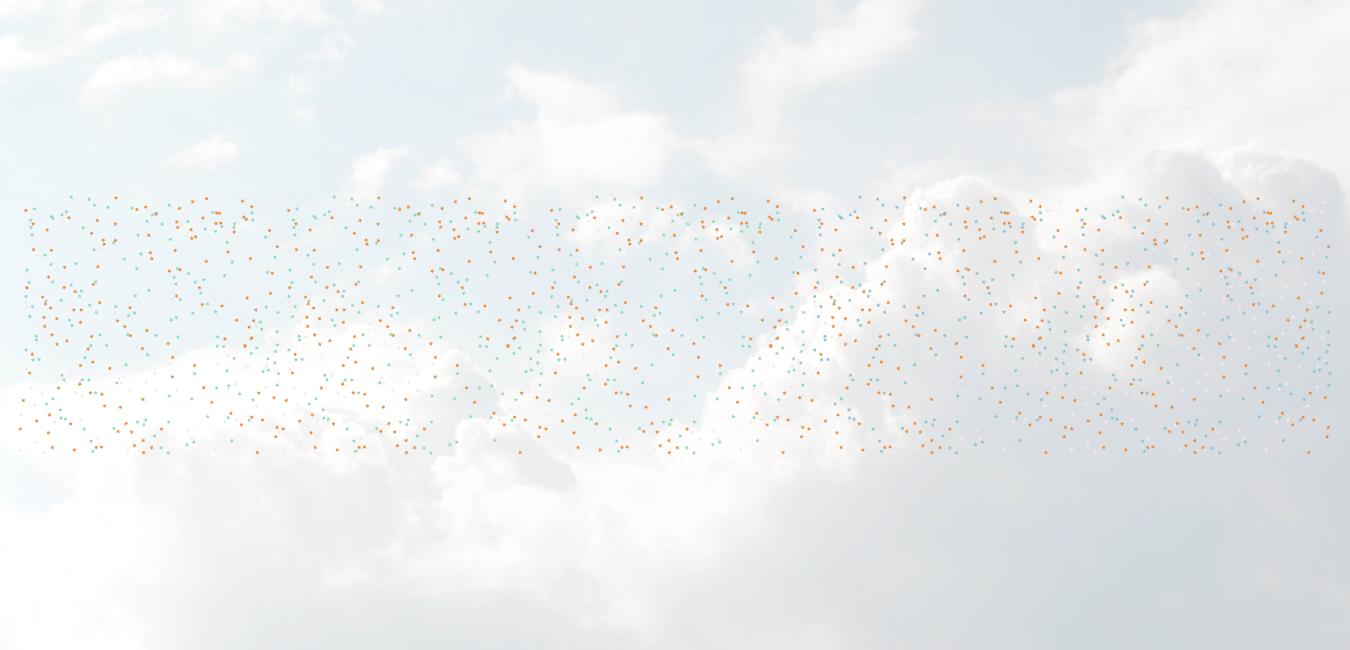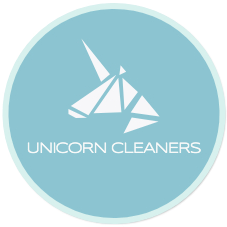 Unicorn Cleaners
Opening hours
Sunday

12:00 AM - 12:00 AM

Monday

12:00 AM - 12:00 AM

Tuesday

12:00 AM - 12:00 AM

Wednesday

12:00 AM - 12:00 AM

Thursday

12:00 AM - 12:00 AM

Friday

12:00 AM - 12:00 AM

Saturday

12:00 AM - 12:00 AM
About the company
Our mission is to help people living in cleaner environments to improve their physical and mental health.🌱 Dive into the Unicorn world of freshness and happiness with us. 🌊
Deep cleaning your belongings, such as your sofa, bed, chairs, carpets, car seats etc. will make them so fresh and clean, that they smell better than new. With regularly cleaning these items, they will last much longer and it will avoid the accumulation of dust mites, their corpses and faeces and other kind of unhealthy dirt. Hence, renting a machine or booking a deep clean with us will contribute to a greener planet and a healthier home. :)
Our services:

🤍 Rental:
🌱1. Extraction cleaner Kärcher Puzzi for 22hrs + detergent -RM 150
🌱2. Steam Cleaner Kärcher SC3 22hrs - RM140
🌱3. Both machines+ detergent for 22hrs- RM250
🌱4. Long term rentals- you have a hotel, Airbnb apartments, restaurant etc.? We can arrange long term rental for you for a special price. WhatsApp 019 9999 555 for long term booking more than 4 days.
Free Delivery & and Pick-Up within Kuala Lumpur
RM30- RM40 extra for delivery outside of Kuala Lumpur but within Klang Valley (see service add ons)
Self-pick up in Medan Damansara is also possible (with appointment only)
🌟Deliveries are between:
12pm - 4 pm
🌟Pick- ups are between:
10am- 2 pm
Pls ensure that someone will be at home during these hours to ensure smooth operations.
🤍 Cleaning:
We also offer deep cleans for your upholstery and fabric items at your doorstep :):
Big item: RM 200

King size bed, large sofa (L-shape sofa, 4, 5 or 6 seater sofa)
Large carpet
Medium sized items: RM 170
Queen size bed, small sofa (1,2 or 3 seater), big chairs, medium sized carpets
Small item: RM 50
Baby cots, kitchen chairs, small rugs, small carpets, 2-3 soft toys (teddy bears etc.)
Car seats deep cleaning at your home:

2 and 5 seater car: RM 190
7 seater car: RM 220
Busses: Quote upon request
🤍 Sales:
We are official dealer of Kärcher. Pls text us on whatsapp 019 9999 555 for more information.
UPHOLSTERY CLEANING QUICK FACT: Within 2 Years of Using Your Pillow, 30% of the Pillow's Weight Are… Dust Mites, Their Feces & Corpses!
* Sources from http://news.discovery.com/human/pillow-insides-110627.htm
Our team
Unicorn Cleaners KL
Top services
Rental Sucky B 1
1320 min
Kärcher Puzzi 10/1Comes with:A long extension and a small nozzleA bottle of detergent (500ml) use 2 caps for one full bucket (fill until mark)Print out of instructionsSucky, the extraction cleaner, sprays detergent with high pressure deeply into the
Rental Sucky B 2
1320 min
Kärcher Puzzi 10/1Comes with:A long extension and a small nozzleA bottle of detergent (500ml) use 2 caps for one full bucket (fill until mark)Print out of instructions(See picture)Sucky, the extraction cleaner, sprays detergent with high pressure dee
Rental Sucky B 3
1320 min
Kärcher Puzzi 10/1Comes with:A long extension and a small nozzleA bottle of detergent (500ml) use 2 caps for one full bucket (fill until mark)Print out of instructions(See picture)Sucky, the extraction cleaner, sprays detergent with high pressure dee
Rental Sucky S 1
1320 min
Kärcher Puzzi 8/1Comes with:A long extension and a small nozzleA bottle of detergent (500ml) Print out of instructions(See picture)Sucky, the extraction cleaner, sprays detergent with high pressure deeply into the fibre of fabrics and sucks it o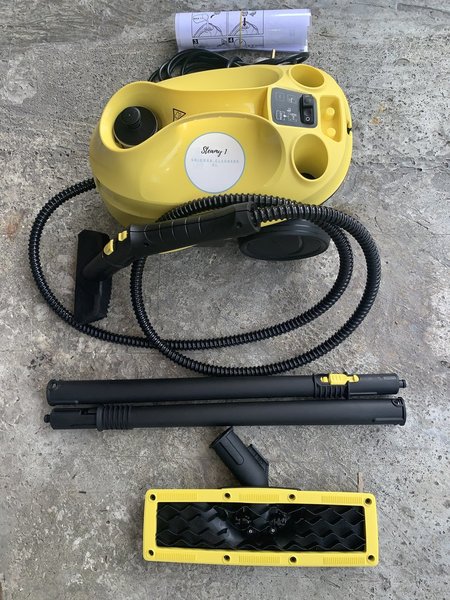 Rental Steamy 1 (Can be also booked as add on to a Sucky for a lower price)
1320 min
Kärcher SC3 Steam CleanerComes with all accessories except for the white microfiber clothes - Please use your own kitchen towel/ cleaning clothes around the nozzle.Very important: The steam is very hot- do not test, if the machine is already hot with
Rental Steamy 2 (Can be also booked as add on to a Sucky for a lower price)
1320 min
Kärcher SC3 Steam CleanerComes with all accessories except for the white microfibre clothes - Please use your own kitchen towel/ cleaning clothes for the kitchen floor, for instance.The steam cleaner disinfects all kind of items and kills dust mites
Rental Steamy 3 (Can be also booked as add on to a Sucky for a lower price)
1320 min
Kärcher SC3 Steam CleanerComes with all accessories except for the white microfibre clothes - Please use your own kitchen towel/ cleaning clothes for the kitchen floor, for instance.The steam cleaner disinfects all kind of items and kills dust mites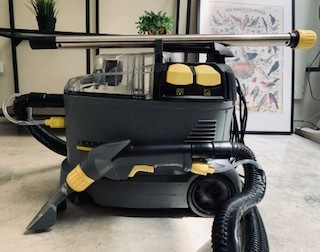 Rental Sucky S 2
1320 min
Kärcher Puzzi 8/1Comes with:A long extension and a small nozzleA bottle of detergent (500ml)Print out of instructions(See picture)Sucky, the extraction cleaner, sprays detergent with high pressure deeply into the fibre of fabrics and sucks it out wit