Two Canggu Villas
Opening hours
Sunday

7:00 AM - 8:00 PM

Monday

7:00 AM - 8:00 PM

Tuesday

7:00 AM - 8:00 PM

Wednesday

7:00 AM - 8:00 PM

Thursday

7:00 AM - 8:00 PM

Friday

7:00 AM - 8:00 PM

Saturday

7:00 AM - 8:00 PM
About the company
Rental of Villa Ixora and the Riverhouse and River Cottage in Canggu, Bali
Our team
Made
Top services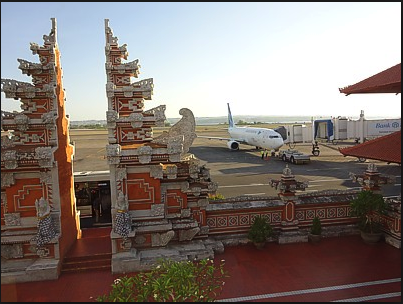 Airport Dropoff
90 min
A trip either to or from the Airport from Canggu. For up to 5 or 6 passengers, depending on the amount of luggage.We suggest leaving 1.5 hours before you want to be at the airport... It might only take 45 minutes... but it could take a heap longer. N
Airport Pickup
90 min
Pickup from the airport - 1 car - for up to 6 guests if you don't have much luggage.... or 4 guests with normal luggage.
Berawa / Finns or Perenenan
30 min
Berawa and Echo Beach areas - a drop off to Finns Recreation or Finns Club or Desa Seni.
Day tour - various locations - up to 8 hours
480 min
A tour around the island - to either Ubud or the Bukit or the rice fields of the north. Or as many as the driver thinks he can fit in the day. Additional hours - up to 12 in total are at the discretion of the driver and paid directly to him at 40,000
Echo Beach Side drop off
15 min
A drop off anywhere in the Echo Beach part of Canggu. (not Berawa or Perenenan)
1 hour - Custom trip.
60 min
1 hour of the drivers' time. Good to stack together for longer trips or just to run local errands.
2 Hour trip
120 min
Use of the car for 2 hours - for example - driving locally, to Seminyak, for lunch or dinner or shopping or maybe a trip to Tanah Lot