Glamy.
Opening hours
Sunday

Day off

Monday

8:30 AM - 9:30 PM

Tuesday

8:30 AM - 8:00 PM

Wednesday

8:30 AM - 8:00 PM

Thursday

8:30 AM - 8:00 PM

Friday

8:30 AM - 8:00 PM

Saturday

8:30 AM - 8:00 PM
About the company
You may have seen women with the most perfect lashes that make people wonder – are those her natural lashes?
The answer is no - they are eyelash extensions! Eyelash extensions are an effective way of enhancing your natural beauty by applying the extension directly to your natural lash. Each set of lashes are tailored to suit your preference, eye shape, and natural eyelashes.
At Glamy, we offer the most superior quality eyelash extensions in Malta. We have 6 different techniques to choose from: Express, Classic, Light Volume, Mix Lashes, Volume and Mega Volume. Whether it is natural or a dramatic look, we have got you covered. Kindly note that we do not offer infills as we believe you should always walk out of our salon with a fresh new set of lashes that will last longer. All full sets include removal of your old lash extensions. We use premium products that allow durability. Unlike with other eyelash products, you can wet your lashes immediately. We also offer aftercare products that allow you to take care of your lashes so they remain in good condition, keep your eye area clean and promote your natural lash growth.
Our aim is to make our clients feel confident about themselves and create eyes that stand out.
Glamy – We do it different!

Promotions & coupons
Expiration date:
March 23, 2024
Our team
Glamy I
Glamy II - technician
Glam III - Technician
Top services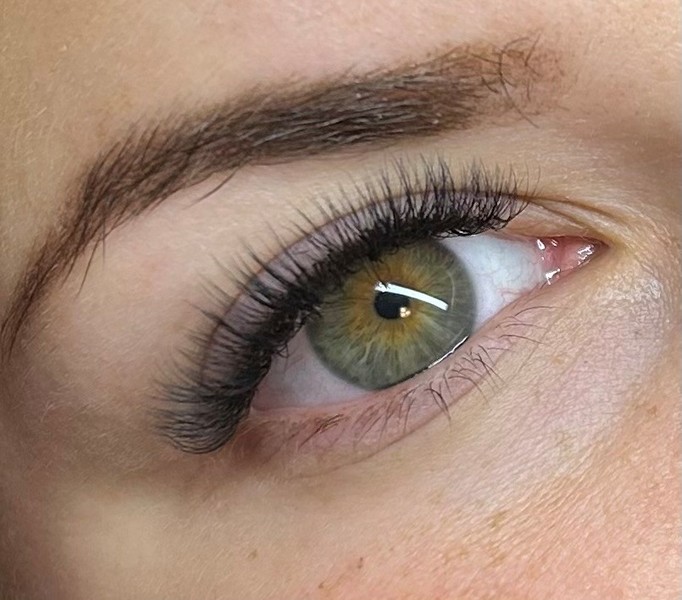 Light Volume 65€
90 min
A feathery and soft volume look. This is a technique in which fans of spaced lash extensions are applied on your natural lashes to create a feather effect. For the volume light lashes, 3D lash extensions are used. This is perfect for a soft full volu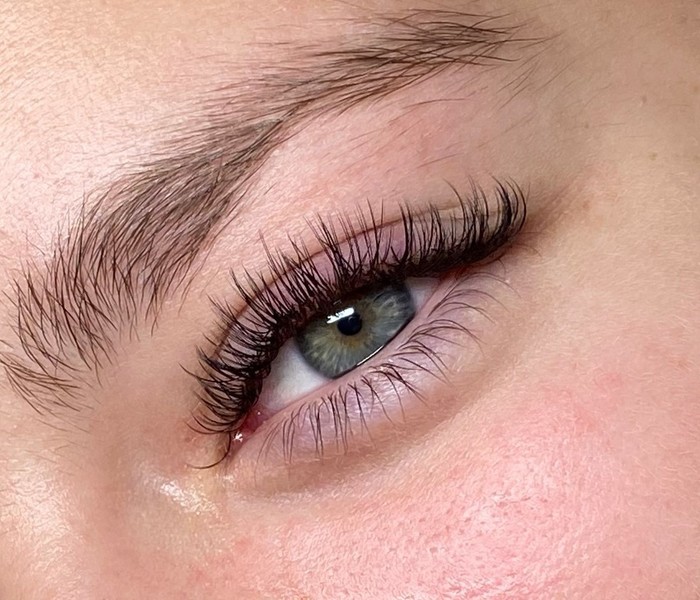 Mix Lashes 70€
90 min
A classic yet fuller look. A mix of lash extensions that consist of classic and volume lashes. For the volume lashes, you can choose between 2D, 3D or 4D. This is suitable for all eye shapes.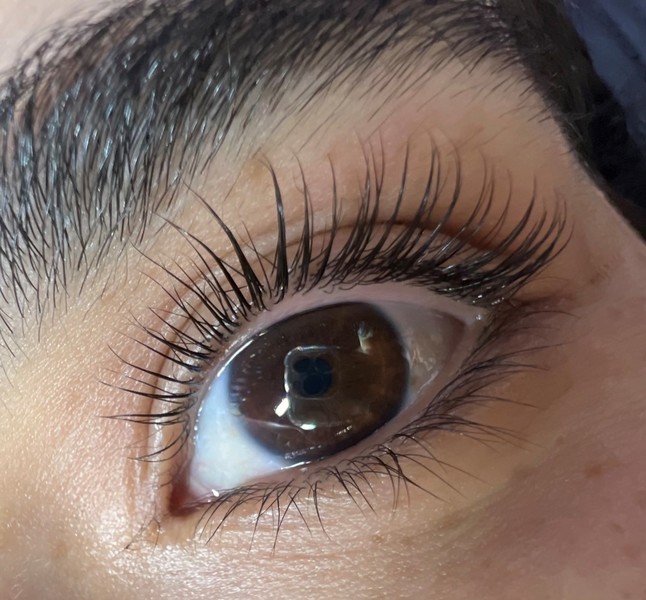 Lash Lifting 50€
60 min
A bolder thicker looking lash. This is an all-natural semi-permanent procedure, were no lash extensions or leave-on chemicals are used. Your natural lashes are boosted from the root, giving them a lifted, lengthened appearance. Lash lift lasts betwee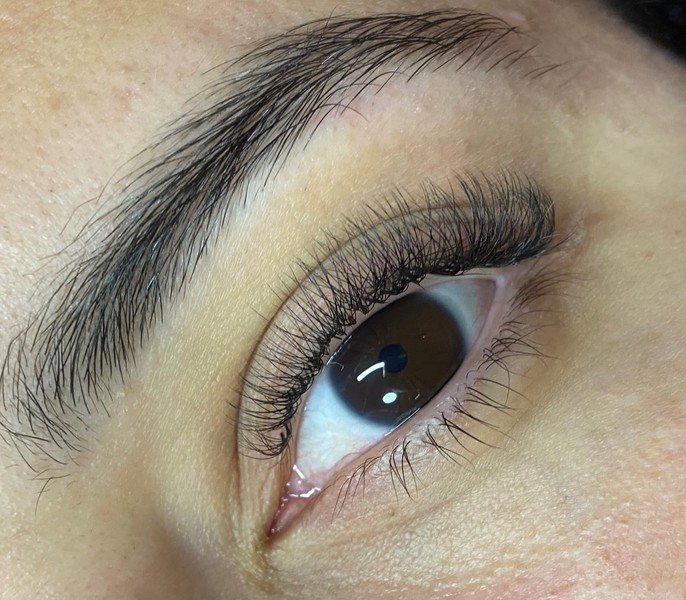 Express 45€
60 min
A ready to go look. Lash extensions that give a nice cat eye effect without being too dramatic. This technique is a fast and practical way that focuses on applying lashes mainly on your inner and outer corners of your eye. This is perfect to complime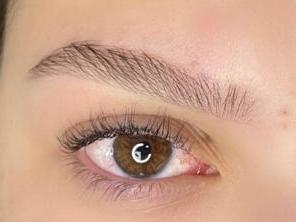 Eyebrow Shaping 15€
30 min
Accentuate your beauty, unique features, and personality, resulting in more distinctive expressions. Ensuring that your brows have the ideal balance. The eyebrow shaping involves the removal of excess hair using facial tweezers while following the na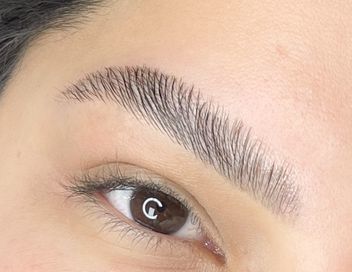 Brow Lamination 40€
90 min
Involves keeping your eyebrow hairs aligned and volumized, resulting in a laminate finish. It has gained popularity because it accentuates the natural shape and has become a current favorite mainly because it simplifies everyday life and does not nee
Fox eye 80€
150 min
Introducing Fox Eye - an exceptional lash extension service that allows you to achieve an elongated and narrow Glamy lash look. Our skilled professionals create a gentle upward curve at the outer corner of your eyes, providing you with the captivatin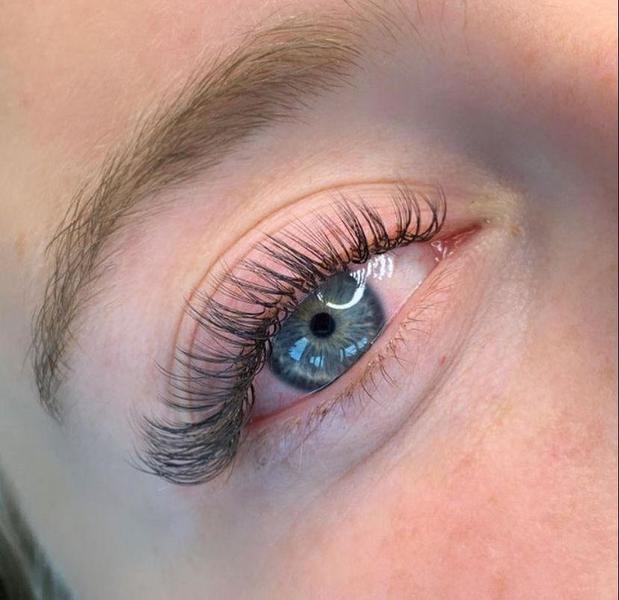 Wet Effect 60€
90 min
Discover the unique elegance of wet-look eyelash extensions, crafting a modern, glossy appearance that enhances the gaze with a luminous and sophisticated finish.Wet Effect 60€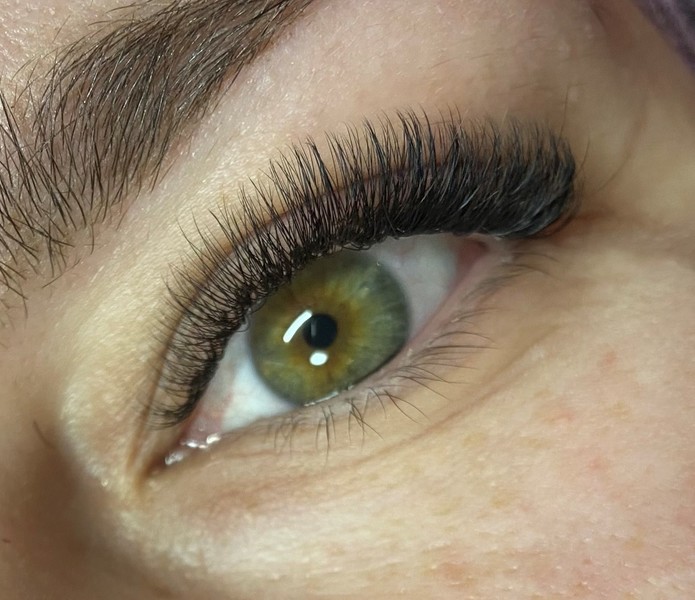 Volume 75€
90 min
A full and fluffy look. Volume lashes is a technique in which multiplied lash extensions are fanned out and applied on your natural lashes. For the volume lashes, you can choose between 5D, 6D or 7D. This is perfect for a dramatic yet elegant look.&n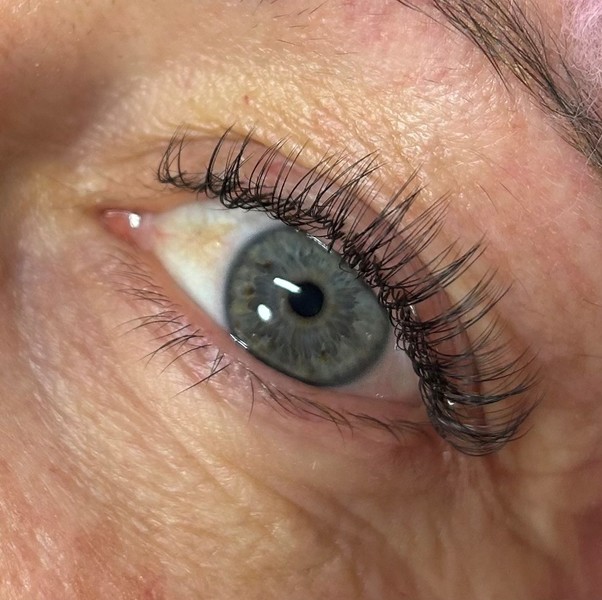 Classic 55€
90 min
A light and delicate look. The lash extensions that are applied one by one to your natural lash. This gives a perfect everyday look that is natural yet gives off a 'mascara' type of look.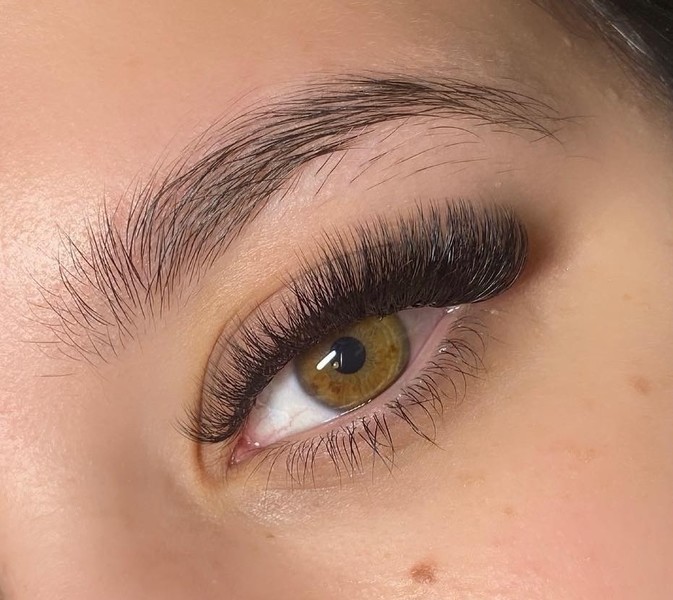 Mega Volume 85€
120 min
A striking and powerful look. For the mega volume lashes, you can choose between 8D to 15D. This is perfect for a Glamy women to stand out.