Beauty Oasis
Opening hours
Sunday

Day off

Monday

8:00 AM - 10:30 PM

Tuesday

8:00 AM - 11:00 PM

Wednesday

8:00 AM - 7:00 PM

Thursday

8:00 AM - 11:00 PM

Friday

8:00 AM - 11:00 PM

Saturday

8:00 AM - 11:00 PM
About the company
Beauty Oasis is your beauty destination for lash extensions, lash lifts, facials, and semi-permanent services. My skilled enhances your natural beauty, providing top-notch treatments in a relaxing environment.
Unveil a more beautiful you at Beauty Oasis

Our team
Sally Kang
Top services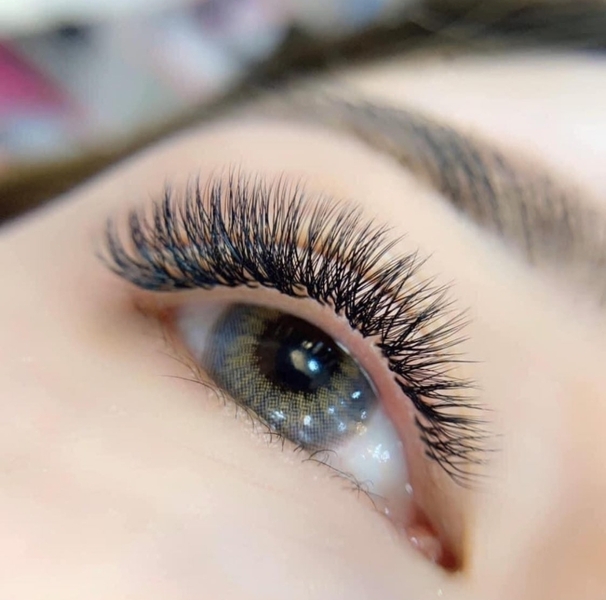 1D-6D Lash Extension
90 min
Our 1D-6D Lash Extension service offers premium quality eyelash extensions for clients seeking a stunning, natural-looking enhancement to their lashes. Our skilled technicians utilize advanced techniques to carefully apply each individual lash extens
W Lash Extension
90 min
The W-shaped lash consists of three single lashes expertly bonded together, resulting in a striking and unusual extension. This lash style is applied similarly to pre-made lashes, making it versatile and suitable for various preferences with much bet
Mega Lash Extension
90 min
Mega Volume method is the lightest lash to make a fan with up to 7-10 lash extensions. Bold and beautiful lashes which definitely lives up to its "Mega" name, and creates a super full and glamorous look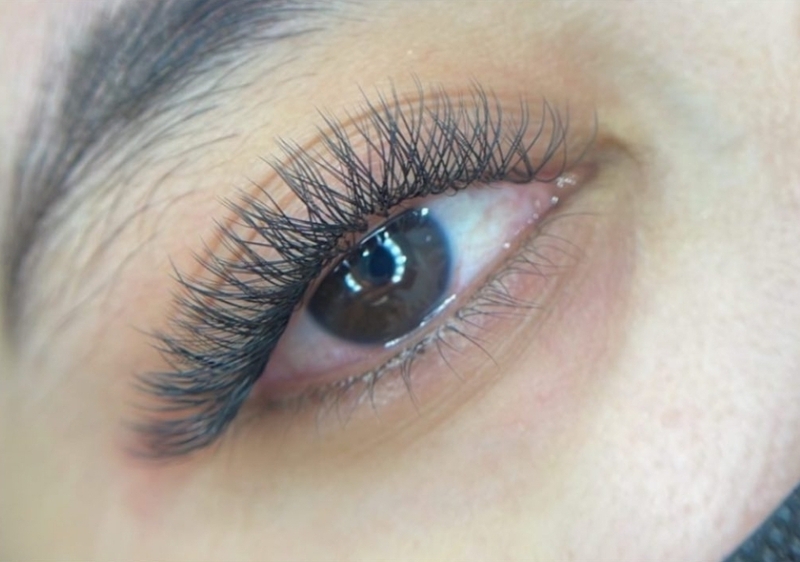 YY Lash Extension
90 min
YY lash is pre-made fans with better lasting and help bridge the gap between classics and volume eyelash extensions. Available in 2D-5D looks
Lash Refill
90 min
Refill is only applicable for lash which within 14 days from previous session AND with at least 50% of lashes extension retainingRefill with add-on design is additional $4Mega lash refill additional $10
Classic Facial
90 min
A classic facial is involves cleansing, exfoliating, extractions, a mask, and a moisturizer. Given its calming nature, this facial can be a great choice for anyone with normal to dry skin.
Shiny Pumpkin Peel
90 min
WHY CHOOSE PUMPKIN PEEL TREATMENT?Increase cells turnoverReduce PoresRegenerating of cell against dryness, aging and acneDecrease fine lines and wrinklesLightening pigmentationCollagen production stimulationSmoothen and balance skin textureDimin
Vitamin C Booster
90 min
WHY CHOOSEVITAMIN C BOOSTER TREATMENT?Promote collagen productionProtect skin from sun damageReduces under-eye circleSpeed up healingReduce skin discolourationKeep skin looking youngerImproves hydration & moistureCreates brighter & healt
Carboxy therapy
90 min
WHY CHOOSE CARBOXYL CO2 THERAPY?•Visibly reduces the appearance of fine lines and wrinkles•Visibly shrinks the size of your pores•Improves the hydration of you skin•Visibly reduces the appearance of your nasolabial and forehead lines•Improv
Lifting & Firming treatment
90 min
WHY CHOOSE LIFTING & FIRMING TREATMENT?•IMPROVED ELASTICITY AND LIFT•REDUCTION OF FINE LINES AND WRINKLES•NATURAL RESULTS•NO DOWNTIME•SLOWS THE AGEING PROCESS
Acne Facial
90 min
WHY CHOOSE ACNE FACIAL?Great for sensitive skin and all skin types.Acupuncture Facial without needles to clear up all the blockage of the blood circulation from within Japanese technology used in hospital in Japan.Deep layer skin
BB Glow
90 min
WHY CHOOSE W ATER SHINE BB GLOWTREATMENT?It's recommended for both men & women with dark skin tones & for the reduction of freckles, age spots, redness, minimise pores & acne in cludes skin discolouration on
Beauty Oasis Signature
90 min
WHY CHOOSE BEAUTY OASIS SIGNATURE TREATMENT?•Combined 3 treatments in 1 session (Pumpkin Peel-Vitamin C Booster-Lifting&Firming)•Speed up time for resulting•Save cost & time•Enjoy the best relaxing while enhancement thebea
24K Gold Micro-Botox
90 min
WHY CHOOSE 24K GOLD MICRO-BOTOX COCKTAIL TREATMENT?•Minimize large pores•Help sun damage•Plump your skin•Reduce fine lines and wrinkles•Hydrate dry skin•Smooth rough skin texture•Brighten dull skin tone•Lighten some dark spots•Increase firmness
Stem Cell Skin Booster
90 min
WHY CHOOSE STEM CELL SKIN BOOSTER TREATMENT?•Instant Brightening•Intense Moisturizing•Perfect Smoothness•No scratching or puncturing of the skin with steel microneedling•Safely delivers active ingredients that promote cell renewal
Misty Eyebrows Embroidery
90 min
Misty brows which are commonly known as ombre brows are a semi-permanent embroidery solution, giving a soft powder filled brow similar to a fresh make up look. ​ The tails of the brows are darker, and fade into a lighter shade towards the beginning o
3D Feather Eyebrows Embroidery
90 min
3D Feather eyebrow embroidery is a semi-permanent makeup which creates hair-like strokes using ultra-fine blade needles. This style creates hyper-realistic hair strokes that cover thinning brows, bald spots and even complete brow reconstruction.
6D Hybrid Eyebrows Embroidery
90 min
6D Hybrid Embroidery combines the best of Microblading for precise strokes and a Misty effect for a defined yet natural appearance. This technique is particularly valuable for concealing aging brows and is especially well-suited for individuals with
Cat/Kitten Eyeliner embroidery
90 min
It's a semi-permanent makeup treatment that involves tattooing pigments along your lashline and creating a longer-lasting eyeliner effect. It's smudge-, sweat-, and water-proof too. Results can last up to three years and even longer with regular touc
Lash line eyeliner embroidery
90 min
Laah line Eyeliner embroidery is a semi-permanent cosmetic treatment that deposits colour pigment onto the lash line to create more defined eyes. Simply put, it helps to "open up" your eyes in the way that cosmetic eyeliner products would, except you
Lower Eyeliner embroidery
90 min
No touch-up service provided 
Aquarell Lip Color
180 min
Aquarelle Lips color is a soft and natural technique that enhances the lips by giving them a more defined shape and youthful color. With this procedure we can hide the asymmetry, or scars you previously had. We can also give visual fullness to your l
Dark lip lightening
90 min
No touch-up service provided
Combo Dark lip lightening & Aquarell Lip Color
Brow Laminate with tint
Lash lift
Lash lift & tint
Lash repair treatment
Combo Brow & Lash lift with tint