BodyBalance massasje og muskelterapi
Opening hours
Sunday

Day off

Monday

Day off

Tuesday

Day off

Wednesday

9:30 AM - 12:30 PM

Thursday

Day off

Friday

Day off

Saturday

Day off
About the company
Subject: Free 30 min shoulders/neck massage for Oslo office employees
Yara Marine Technologies As
We are arranging 30 min shoulders/neck massage for all Oslo based employees.
Aim is to provide 1 free massage per employee per month as a prevention from back pain and as a stress relief.
Massages er on Thursdays, in 'our' building in a ``relaxation room`` located next to Gym (level U1).
*A 30-minute session includes 20-25 minutes of hands-on service and 5-10 minutes for consultation and dressing.
THE BENEFITS OF MASSAGE THERAPY
There are tremendous benefits to be achieved through regular treatments. Massage therapy can relax your muscles to help relieve common stress, boost overall energy, refresh your mental and emotional outlook and positively impact all aspects of your life.
Massage therapy is an important part of your health maintenance plan by:
Relieve stressReduce anxietyManage low-back painReduce muscle tensionRelieve tension headachesEase symptoms of depressionImprove cardiovascular healthReduce pain of osteoarthritisDecrease symptoms of Carpal Tunnel SyndromeHelp chronic neck painLower joint replacement painIncrease range of motionDecrease migraine frequency
There's nothing more important than your health.
Body Balance massage - aims to mix the perfect prescription for your ailment, mood or goal.
Treatment with therapist will achieve both results and well-being in your wellbeing.
We believe that your therapist is an optimal support, lending a helpful hand, and plenty of qualified advice and endless encouragement!
We specialize in a variety of massages modalities including Swedish, Deep Tissue, Hot Stones, Prenatal, Sports, Anti-Cellulite and theraphy massages.
We believe that the best is to be able to support and give wellbeing without creating therapist dependency. We may see you as often as a result, but we are very happy with that!
I look forward to meeting you!
Gift voucher
Awesome gift idea for Mother's day, Christmas gift, Father's day, birthday gift, corporate incentive and any anniversary day.
Vouchers are available in 20, 50 and 80 minute durations and can include ANY of our Massage Therapies. 3 month expiry date, so they can be used at their convenience, morning, afternoon or evening 5 days per week! Our contact details are on the voucher.Or you can book their appointment for them! Imagine their face!You Massage Benefits We will email the Voucher to you within 24 hours unless you SPECIFIY you want it posted. We can personalise and print the voucher for you and you can collect or we'll post it first class, or we can email it direct to your loved one! Just make sure you let us know by email if you'd like an alternative method. There's no price on the voucher, just a description of us and what we do, the therapies they can choose, and a personalised message if you wish!
A Massage Gift Voucher can be for any occasion, it will make he/she feel really special!
Our Address
Body Balance Massasje is located in salong Beauty Paradise.
Darres gate 3, 0175 Oslo
(Lower ground floor)
www.facebook.com/massasjefollo
tlf. 465 86 112 (SMS)


Our team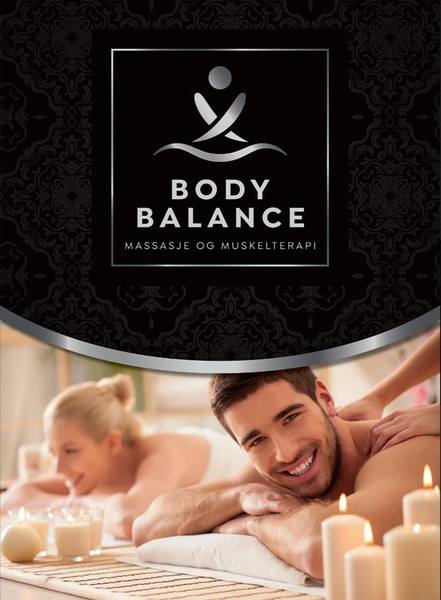 Body Balance - massasje og muskelterapi - Aleksandra Sypek
Top services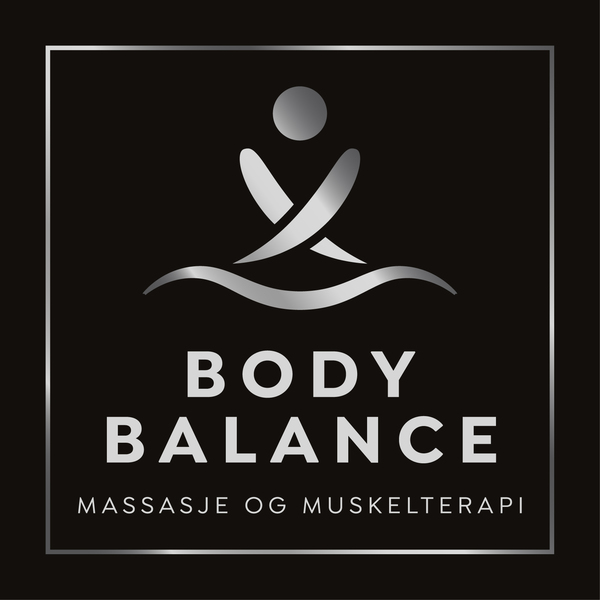 Massage therapy – 30-minute Session
30 min
*A 30-minute session includes 20-25 minutes of hands-on service and 5-10 minutes for consultation and dressing. / There are tremendous benefits to be achieved through regular treatments. Massage therapy can relax your muscles to help relieve