Boykeys
About the company
Boykeys is the most dedicated real estate media company in Europe. Full professional service, quality, speed, innovation, creativity, customer-friendliness and a pleasant atmosphere are central to our vision. We work with a young and vibrant team of 120 local professionals and specialists throughout the continent.
We are hired by real estate agents or private individuals to make beautiful real estate presentations of homes, which we do with passion and complete dedication, to contribute to a quick sale of a home.
Top quality products
48 hour delivery
24/7 customer service
Low prices
Click here for an overview of our products and examples.
Click
here
for more information on how to book a real estate shoot for your property (FAQ).
Our team
Carlos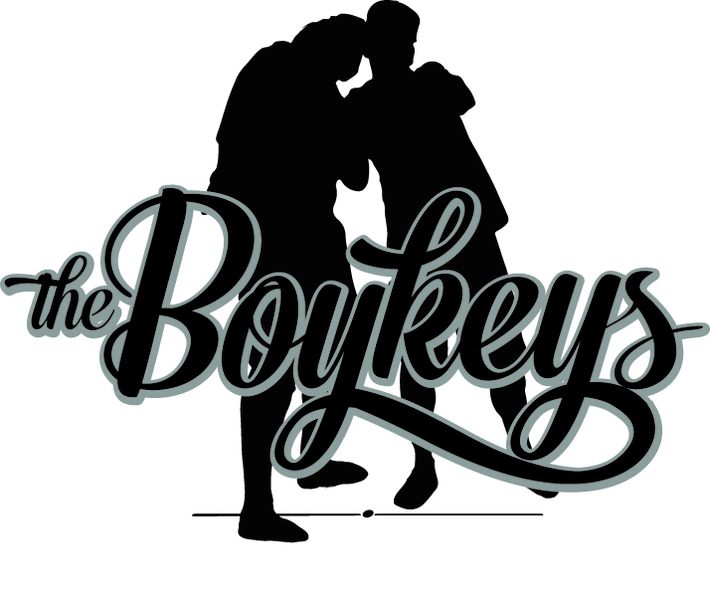 Please contact us to make an appointment!
Juan
Jorge
Fernando
Top services
01 - SMALL package - Photos, Video - VP
02 - BASIC package - Photos, Video, Measurement of property + Floor plan draft - VPF
03 - PREMIUM package - Photos, Video, Measurement of property + Floor plan draft, Matterport - VPFM
04 - Photos, Measurement of property + Floor plan draft, Matterport - PFM
05 - Photos, Video, Matterport - VPM
06 - Photos, Measurement of property + Floor plan draft - PF
07 - Photos, Video, Measurement of property + Floor plan draft, Elevated Lens Photography - VPFH
08 - Photos - P
09 - Video - V
10 - Matterport - M
11 - Measurement of property + Floor plan draft - F
12 - 360 Virtual video tour - 360
13 – Night Photography - NP
14 – Elevated lens photography - H
15 - Drone Photography - DP
16 - Drone Video - DV
17 - Drone Photography, Drone video - DPV
01 - SMALL package - Photos, Video - VP - 150-250 m2
02 - BASIC package - Photos, Video, Measurement of property + Floor plan draft - VPF - 150-250 m2
03 - PREMIUM package - Photos, Video, Measurement of property + Floor plan draft, Matterport - VPFM - 150-250 m2
04 - Photos, Measurement of property + Floor plan draft, Matterport - PFM - 150-250 m2
05 - Photos, Video, Matterport - VPM - 150-250 m2
06 - Photos, Measurement of property + Floor plan draft - PF - 150-250 m2
07 - Photos, Video, Measurement of property + Floor plan draft, Elevated Lens Photography - VPFH - 150-250 m2
08 - Photos - P - 150-250 m2
09 - Video - V - 150-250 m2
10 - Matterport - M - 150-250 m2
11 - Measurement of property + Floor plan draft - F - 150-250 m2
12 - 360 Virtual video tour - 360 - 150-250 m2
13 – Night Photography - NP - 150-250 m2
14 – Elevated lens photography - H - 150-250 m2
15 - Drone Photography - DP - 150-250 m2
16 - Drone Video - DV - 150-250 m2
17 - Drone Photography, Drone video - DPV - 150-250 m2
01 - SMALL package - Photos, Video - VP - >250 m2
02 - BASIC package - Photos, Video, Measurement of property - VPF + Floor plan draft - >250 m2
03 - PREMIUM package - Photos, Video, Measurement of property + Floor plan draft, Matterport - VPFM - >250 m2
04 - Photos, Measurement of property + Floor plan draft, Matterport - PFM - >250 m2
05 - Photos, Video, Matterport - VPM - >250 m2
06 - Photos, Measurement of property + Floor plan draft - PF - >250 m2
07 - Photos, Video, Measurement of property + Floor plan draft, Elevated Lens Photography - VPFH - >250 m2
08 - Photos - P - >250 m2
09 - Video - V - >250 m2
10 - Matterport - M - >250 m2
11 - Measurement of property + Floor plan draft - F - >250 m2
12 - 360 Virtual video tour - 360 - >250 m2
13 – Night Photography - NP - >250 m2
14 – Elevated lens photography - H - >250 m2
15 - Drone Photography - DP - >250 m2
16 - Drone Video - DV - >250 m2
17 - Drone Photography, Drone video - DPV - >250 m2
01 - SMALL package - Photos, Video - VP - 300-400 m2
02 - BASIC package - Photos, Video, Measurement of property + Floor plan draft - VPF - 300-400 m2
03 - PREMIUM package - Photos, Video, Measurement of property + Floor plan draft, Matterport - VPFM - 300-400 m2
04 - Photos, Measurement of property + Floor plan draft, Matterport - PFM - 300-400 m2
05 - Photos, Video, Matterport - VPM - 300-400 m2
06 - Photos, Measurement of property + Floor plan draft - PF - 300-400 m2
07 - Photos, Video, Measurement of property + Floor plan draft, Elevated Lens Photography - VPFH - 300-400 m2
08 - Photos - P - 300-400 m2
09 - Video - V - 300-400 m2
10 - Matterport - M - 300-400 m2
11 - Measurement of property + Floor plan draft - F - 300-400 m2
12 - 360 Virtual video tour - 360 - 300-400 m2
13 – Night Photography - NP - 300-400 m2
14 – Elevated lens photography - H - 300-400 m2
15 - Drone Photography - DP - 300-400 m2
16 - Drone Video - DV - 300-400 m2
17 - Drone Photography, Drone video - DPV - 300-400 m2
01 - SMALL package - Photos, Video - VP - >400 m2
02 - BASIC package - Photos, Video, Measurement of property + Floor plan draft - VPF - >400 m2
03 - PREMIUM package - Photos, Video, Measurement of property + Floor plan draft, Matterport - VPFM - >400 m2
04 - Photos, Measurement of property + Floor plan draft, Matterport - PFM - >400 m2
05 - Photos, Video, Matterport - VPM - >400 m2
06 - Photos, Measurement of property + Floor plan draft - PF - >400 m2
07 - Photos, Video, Measurement of property + Floor plan draft, Elevated Lens Photography - VPFH - >400 m2
08 - Photos - P - >400 m2
09 - Video - V - >400 m2
10 - Matterport - M - >400 m2
11 - Measurement of property + Floor plan draft - F - >400 m2
12 - 360 Virtual video tour - 360 - >400 m2
13 – Night Photography - NP - >400 m2
14 – Elevated lens photography - H - >400 m2
15 - Drone Photography - DP - >400 m2
16 - Drone Video - DV - >400 m2
17 - Drone Photography, Drone video - DPV - >400 m2
05 - Photos, Floorplan draft - Pf
05 - Photos, Floorplan draft - Pf - 150-200 m2
05 - Photos, Floorplan draft - Pf - 200-300 m2
05 - Photos, Floorplan draft - Pf - 300-400 m2
05 - Photos, Floorplan draft - Pf - >400 m2
06 - Photos, Video, Floorplan draft - VPf
06 - Photos, Video, Floorplan draft - VPf - 150-200 m2
06 - Photos, Video, Floorplan draft - VPf - 200-300 m2
06 - Photos, Video, Floorplan draft - VPf - 300-400 m2
06 - Photos, Video, Floorplan draft - VPf- >400 m2
03 - PREMIUM package - Photos, Video, Measurement of property, Floorplan draft, Listing description - VPFT
03 - PREMIUM package - Photos, Video, Measurement of property, Floorplan draft, Listing description - VPFT - 150-200 m2
03 - PREMIUM package - Photos, Video, Measurement of property, Floorplan draft, Listing description - VPFT - 200-300 m2
03 - PREMIUM package - Photos, Video, Measurement of property, Floorplan draft, Listing description - VPFT - 300-400 m2
03 - PREMIUM package - Photos, Video, Measurement of property, Floorplan draft, Listing description - VPFT - >400 m2
07 - Photos, Video, Measurement of property, Floorplan draft, 360 photos - VP3F
07 - Photos, Video, Measurement of property, Floorplan draft, 360 photos - VP3F - 150-200 m2
07 - Photos, Video, Measurement of property, Floorplan draft, 360 photos - VP3F - 200-300 m2
07 - Photos, Video, Measurement of property, Floorplan draft, 360 photos - VP3F - 300-400 m2
07 - Photos, Video, Measurement of property, Floorplan draft, 360 photos - VP3F - >400 m2
08 - Photos, Video, Measurement of property, Floorplan draft, 360 photos, Listing description - VP3FT
08 - Photos, Video, Measurement of property, Floorplan draft, 360 photos, Listing description - VP3FT - 150-200 m2
08 - Photos, Video, Measurement of property, Floorplan draft, 360 photos, Listing description - VP3FT - 200-300 m2
08 - Photos, Video, Measurement of property, Floorplan draft, 360 photos, Listing description - VP3FT - 300-400 m2
08 - Photos, Video, Measurement of property, Floorplan draft, 360 photos, Listing description - VP3FT - >400 m2
10 - Photos, Video, Measurement of property, Floorplan draft, 360 photos, Matterport - VP3FM
10 - Photos, Video, Measurement of property, Floorplan draft, 360 photos, Matterport - VP3FM - 150-200 m2
10 - Photos, Video, Measurement of property, Floorplan draft, 360 photos, Matterport - VP3FM - 200-300 m2
10 - Photos, Video, Measurement of property, Floorplan draft, 360 photos, Matterport - VP3FM - 300-400 m2
10 - Photos, Video, Measurement of property, Floorplan draft, 360 photos, Matterport - VP3FM - >400 m2
11 - Photos, Video, Measurement of property, Floorplan draft, 360 photos, Matterport, Listing description
11 - Photos, Video, Measurement of property, Floorplan draft, 360 photos, Matterport, Listing description - 150-250 m2
11 - Photos, Video, Measurement of property, Floorplan draft, 360 photos, Matterport, Listing description - 250-350 m2
11 - Photos, Video, Measurement of property, Floorplan draft, 360 photos, Matterport, Listing description - 350-450 m2
11 - Photos, Video, Measurement of property, Floorplan draft, 360 photos, Matterport, Listing description - >450 m2
12 - Photos, Measurement of property, Floorplan draft, Listing description
12 - Photos, Measurement of property, Floorplan draft, Listing description - 150-250 m2
12 - Photos, Measurement of property, Floorplan draft, Listing description - 250-350 m2
12 - Photos, Measurement of property, Floorplan draft, Listing description - 350-450 m2
12 - Photos, Measurement of property, Floorplan draft, Listing description - >450 m2
04 - DELUXE package - Photos, Measurement of property, Floorplan draft, Listing description, Matterport - PFMT
04 - DELUXE package - Photos, Measurement of property, Floorplan draft, Listing description, Matterport - PFMT - 150-200 m2
04 - DELUXE package - Photos, Measurement of property, Floorplan draft, Listing description, Matterport - PFMT - 200-300 m2
04 - DELUXE package - Photos, Measurement of property, Floorplan draft, Listing description, Matterport - PFMT - 300-400 m2
04 - DELUXE package - Photos, Measurement of property, Floorplan draft, Listing description, Matterport - PFMT - >400 m2
19 - Photos, Video, Floorplan draft, 360 photos
19 - Photos, Video, Floorplan draft, 360 photos - 150-250 m2
19 - Photos, Video, Floorplan draft, 360 photos - 250-350 m2
19 - Photos, Video, Floorplan draft, 360 photos - 350-450 m2
19 - Photos, Video, Floorplan draft, 360 photos - >450 m2
20 - Photos, Video, Floorplan draft, 360 photos, Matterport
20 - Photos, Video, Floorplan draft, 360 photos, Matterport - 150-250 m2
20 - Photos, Video, Floorplan draft, 360 photos, Matterport - 250-350 m2
20 - Photos, Video, Floorplan draft, 360 photos, Matterport - 350-450 m2
20 - Photos, Video, Floorplan draft, 360 photos, Matterport - >450 m2
21 - Photos, Measurement of property, Floorplan draft, 360 photos
21 - Photos, Measurement of property, Floorplan draft, 360 photos - 150-250 m2
21 - Photos, Measurement of property, Floorplan draft, 360 photos - 250-350 m2
21 - Photos, Measurement of property, Floorplan draft, 360 photos - 350-450 m2
21 - Photos, Measurement of property, Floorplan draft, 360 photos - >450 m2
22 – Photos, Video, 360 photos
22 – Photos, Video, 360 photos - 150-250 m2
22 – Photos, Video, 360 photos - 250-350 m2
22 – Photos, Video, 360 photos - 350-450 m2
22 – Photos, Video, 360 photos - >450 m2
23 - Photos, 360 photos, Floorplan draft
23 - Photos, 360 photos, Floorplan draft - 150-250 m2
23 - Photos, 360 photos, Floorplan draft - 250-350 m2
23 - Photos, 360 photos, Floorplan draft - 350-450 m2
23 - Photos, 360 photos, Floorplan draft - >450 m2
24 - Photos, 360 photos
24 - Photos, 360 photos - 150-250 m2
24 - Photos, 360 photos - 250-350 m2
24 - Photos, 360 photos - 350-450 m2
24 - Photos, 360 photos - >450 m2
26 - Floorplan draft
26 - Floorplan draft - 150-250 m2
26 - Floorplan draft - 250-350 m2
26 - Floorplan draft - 350-450 m2
26 - Floorplan draft - >450 m2
28 - 360 Virtual photo tour
28 - 360 Virtual photo tour - 150-250 m2
28 - 360 Virtual photo tour - 250-350 m2
28 - 360 Virtual photo tour - 350-450 m2
28 - 360 Virtual photo tour - >450 m2
13 - Interior Restyle - IR
13 - Interior Restyle - IR - 150-200 m2