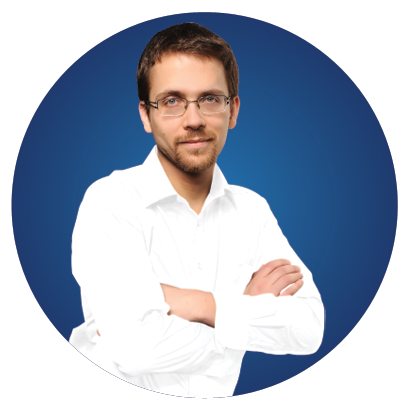 Jakub Tencl, Ph.D. MHS Accred
Opening hours
Sunday

12:00 PM - 7:00 PM

Monday

Day off

Tuesday

Day off

Wednesday

9:00 AM - 8:00 PM

Thursday

9:00 AM - 8:00 PM

Friday

9:00 AM - 8:00 PM

Saturday

12:00 PM - 7:00 PM
About the company
Jakub Tencl, Ph.D. MHS Accred (Dip. Psychology) is a clinical hypnotherapist based out of London, Brighton, and Prague. He has become known for his uniquely effective methods, including a system of mindfulness-based cognitive behavioral hypnotherapy that he developed himself. A natural leader, he has organized multiple therapeutic groups, his commitment to his clients' well-being always shining through.
When Jakub sets out to make something happen, he does so wholeheartedly. He is someone for whom motivation is always in abundance, and it is this highly efficient mindset that he tries to pass on to the people around him. His areas of expertise include self-confidence, self-forgiveness, self-mastery, dreams, fears, stress, guilt, and self-acceptance, a value that he believes all people can benefit from.
As a coach, Jakub is in demand. He is recognized for his ability to show people how they can uncover the best possible version of themselves and achieve their goals.
Jakub earned his Diploma in Hypnotherapy at HMI's College and Clinic of Hypnotherapy, graduating in 2014. He then went on to study for his Level 5 Cognitive Behavioural Therapy Award at Stonebridge Associated Colleges and his Doctor of Philosophy (Ph.D.) at Charter University. On top of that, he is a Certified Specialist in Trauma Recovery Hypnosis, Hypnosis for Immune Disorders, Smoking Cessation, Pain Management, and Healing the Inner Child.
As an author, Jakub has written multiple books, two of the most important of which are Perception from a Multicultural Perspective and The Mystery of Life, both of which are available on Amazon and other well-known bookstores. Perception from a Multicultural Perspective is a collection of his research-based conclusions on communication and being more effective overall in our interpersonal relationships, while The Mystery of Life is more about a spiritual journey, based in large part on his own life experiences, covering his lifelong search for truth. In both books, he draws on his experience in hypnotherapy and presents the culmination of his research-based conclusions for the benefit of his readers. He has also recorded CDs devoted to various hypnosis-related topics in two languages, CDs that are available on Amazon as well. The founder of The British Association of Therapists and Hypnotherapists and The Hypnosis Motivation College, initiatives devoted to the education and development of hypnotherapy students and professionals, showcasing his commitment to the practice as a whole, he is a well-respected leader in this industry.
Our team
Skype
Alala
Westend Medical Practice
Čajovna Šamanka
City Road Therapy
Borough House Rooms
Top services
Mindfulness
60 min
Mindfulness is a state of active, open attention on the present. When you're mindful, you observe your thoughts and feelings from a distance, without judging them good or bad. Instead of letting your life pass you by, mindfulness means living in the
The Method of Self-acceptance Diploma
60 min
Lovefullness is a method of self-acceptance which is using the work with subconsciousness, and work with emotions. In this course, you will learn how to use each component of the method Lovefullness. By the end, you should be able to understand the
Handwriting analysis
Hypnotherapy session via Skype
60 min
If you have chosen location, but you would like to perform an appointment via Skype, I will contact you in the same time online. Here is my Skype ID: jakub.tencl
Virtual Reality Therapy (60 minutes)
60 min
Experience therapy using virtual reality. These issues can be treated with this type of therapy: PTSD, phobias, anxieties and depressions, sleeping deprivation, hypochondria. Bear in mind that GP's approval may be needed in certain cases.
Anxiety management
Life Coaching
Weight loss hypnotherapy
Stress management
Smoking cessation
Initial consultation
60 min
The initial consultation is necessary for gathering of all details in terms of goals, expectations, life history.
Hypnotherapy (MCBH) (£70)
60 min
CBT can help in managing of actual uncomfortable states while hypnotherapy can go to the root. Both approaches lead to the change of the perception. While hypnotherapy is aiming at subconscious tendencies, 'CBT' is focusing more on conscious understa