Theehairtherapy
Opening hours
Sunday

10:00 AM - 3:00 PM

Monday

Day off

Tuesday

Day off

Wednesday

Day off

Thursday

6:00 PM - 10:00 PM

Friday

1:30 PM - 10:00 PM

Saturday

10:00 AM - 8:00 PM
About the company
IF YOU LOOK GOOD, YOU FEEL GOOD!! 
Nothing takes the pressure off of your shoulders more than feeling confident in the way you look! A new hairstyle or a touch-up on hair colour or hair style can genuinely do you a world of good. 
You will feel like a million bucks after seeing your new hair.
 Knowing you have your hair done will boost your confidence almost instantly! If you're feeling more confident, you're going  into the world with a more positive attitude.
A whole New You!
Thee Hair Therapy 
Our team
TREI
Top services
Frontal Sew-in
220 min
This service includes - bleaching and customising - cornrows -sew-in   - styling PLEASE DO NOT COME WITH YOUR HAIR PRE-BRAIDED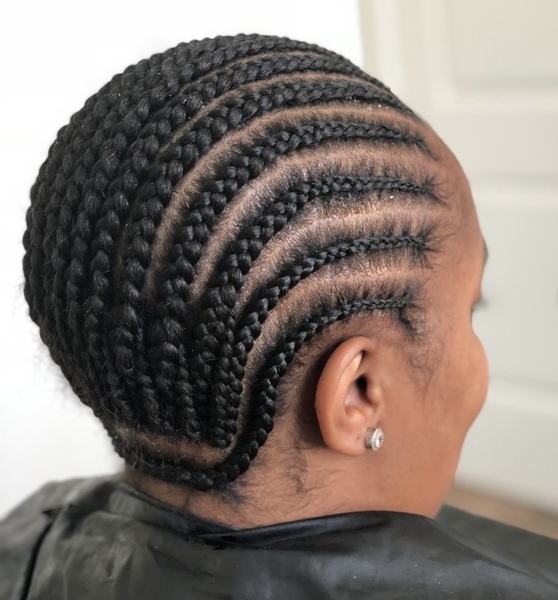 Wig Cornrows
60 min
This service includes - basic under wig cornrows - scalp oil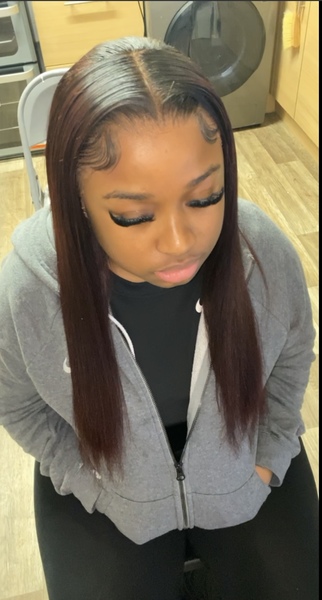 Pre made Lace unit
105 min
Have you purchased a pre-made wig ?  Get it customised and installed This service includes  -Cornrows- bleaching knots - plucking - bald cap method - lace tint - install - straightening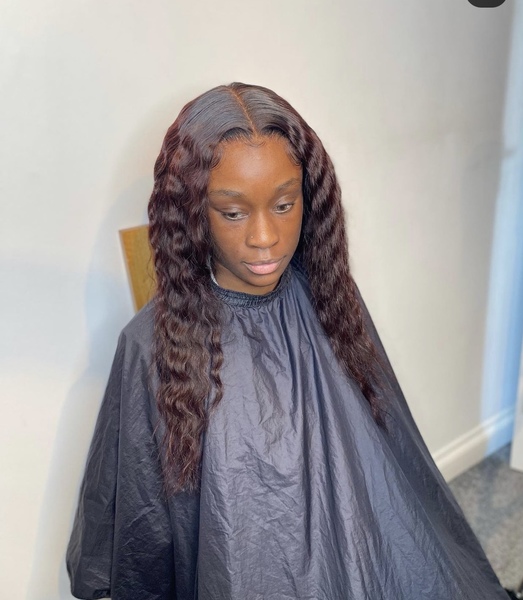 Mini Frontal
105 min
Do you have a closure , but want the THT frontal look ? This is the service for you !! All closures are welcome (4x4, 5x5,6x6,7x7)  This service includes:- cornrows- bleaching knots - plucking-bald cap method - install 
Re Glue
60 min
This service is only for clients I have installed  prior  The wig must be CLEAN prior to the appointment , if cleaning service is needed please add to the booking below . This service includes -reinstallation -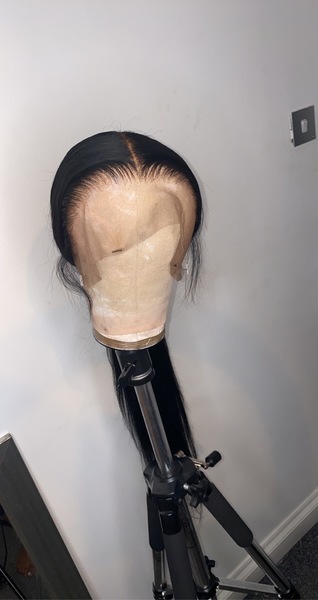 Contactless Wig Construction
60 min
This service does not include install . This service is a postage service to minimise any contact . This service includes - bleaching knots - plucking - lace tint - straightening 
Wig Construction + Install
120 min
This service includes - Cornrows- bleaching knots - plucking - bald cap method - lace tint - install - straightening 
Dye 3x bundles jet Black
Dye Unit Jet Black
Butterfly locs 24" (Bum length)
240 min
This Hairstyle is a Protective hairstyle which does not require the use of Gel and does not permit a blow dry.Hair is included.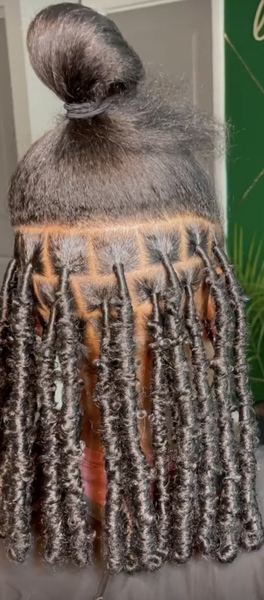 Butterfly locs 16" (mid back)
240 min
This Hairstyle is a Protective hairstyle which does not require the use of Gel and does not permit a blow dry.Hair is included.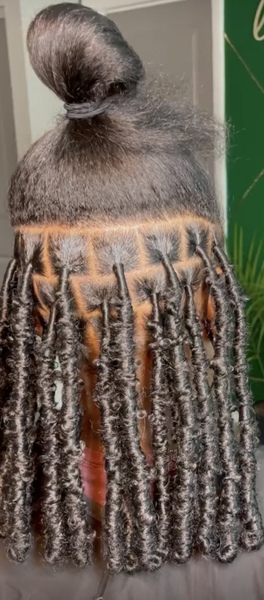 Butterfly locs 18" (waist length)
240 min
This Hairstyle is a Protective hairstyle which does not require the use of Gel and does not permit a blow dry.Hair is included.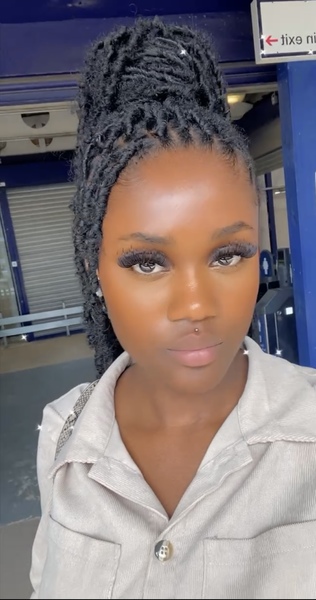 Distressed locs 24" (Bum length)
240 min
This Hairstyle is a Protective hairstyle which does not require the use of Gel and does not permit a blow dry.Hair is included. 
Flat locs 18" (waist length)
240 min
This Hairstyle is a Protective hairstyle which does not require the use of Gel and does not permit a blow dry.Hair is included. 
Flat locs -24" (Bum Length)
240 min
This Hairstyle is a Protective hairstyle which does not require the use of Gel and does not permit a blow dry.Hair is included. 
Flat locs 16" (mid back)
240 min
This Hairstyle is a Protective hairstyle which does not require the use of Gel and does not permit a blow dry.Hair is included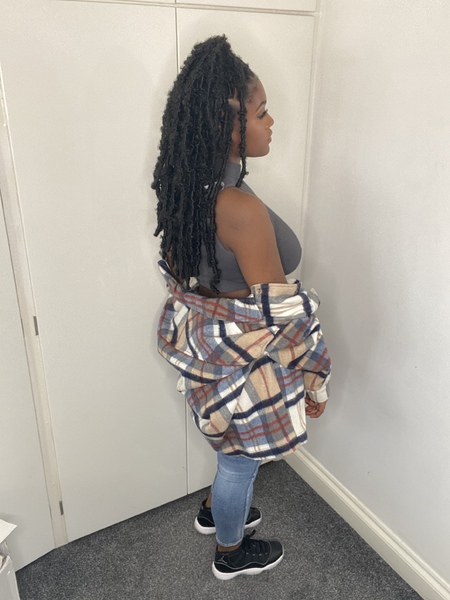 Distressed Locs 12" (shoulder)
210 min
This Hairstyle is a Protective hairstyle which does not require the use of Gel and does not permit a blow dry.Hair is included. 
Distressed locs 16" (mid back)
240 min
This Hairstyle is a Protective hairstyle which does not require the use of Gel and does not permit a blow dry.Hair is included. 
Distressed locs 18" (waist length)
180 min
This Hairstyle is a Protective hairstyle which does not require the use of Gel and does not permit a blow dry.Hair is included.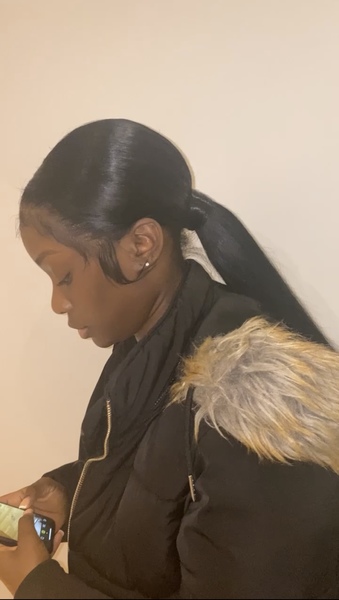 Frontal Ponytail
150 min
This service includes - bleaching knots - plucking - bald cap method - lace tint - install - straightening 
Ninja Bun
60 min
This service includes - blow drying - styling - ninja bun -Wax/GummyHAIR WILL NOT BE PROVIDED . FOR THIS STYLE PRE STRETCHED EXPRESSIONS IS NEEDED .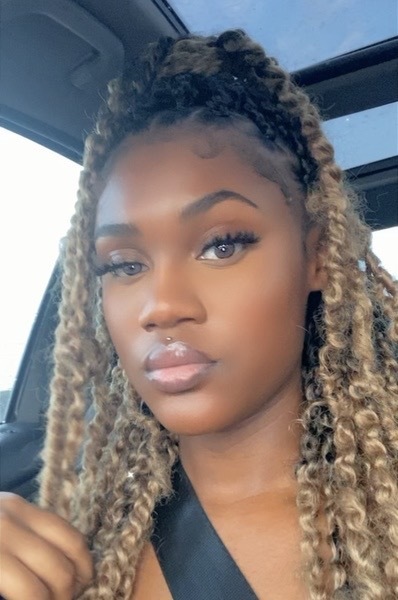 Passion Twist
450 min
Hair provided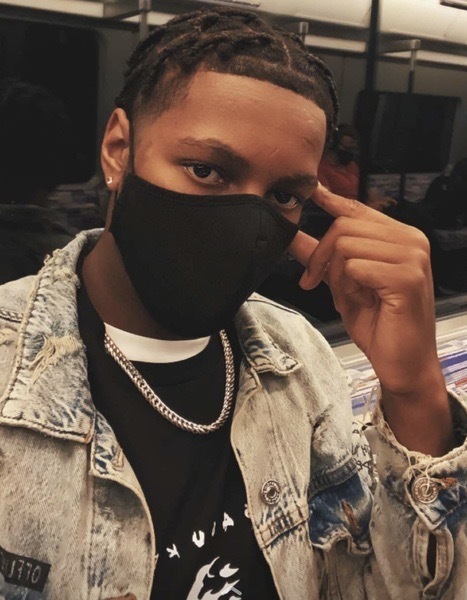 Single Plaits
180 min
This service includes - scalp nourishment (greasing scalp ) - plaiting - moose (under dryer )- elastic bands (if needed) 
Two-strand twist
180 min
This service includes - scalp nourishment (greasing scalp ) - twist - moose (under dryer )- elastic bands (if needed) 
Butterfly locs 12" (Shoulder)
240 min
This Hairstyle is a Protective hairstyle which does not require the use of Gel and does not permit a blow dry.Hair is included. 
Flat locs 36" (knee)
420 min
This Hairstyle is a Protective hairstyle which does not require the use of Gel and does not permit a blow dry.Hair is included. 
Butterfly locs 36" (knee)
420 min
This Hairstyle is a Protective hairstyle which does not require the use of Gel and does not permit a blow dry.Hair is included.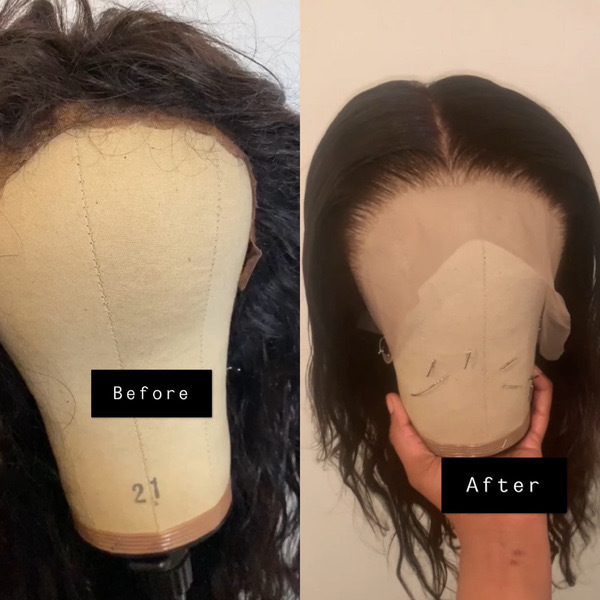 The Wig Therapy
60 min
Have an old wig  that needs some TLC ? Send your wig off to our Wig Therapy This service includes - intense conditioning treatment - deep conditioning - steaming -wig reconstruction - Re- styling