Border Cycling
Opening hours
Sunday

10:00 AM - 7:00 PM

Monday

10:00 AM - 7:00 PM

Tuesday

10:00 AM - 7:00 PM

Wednesday

10:00 AM - 7:00 PM

Thursday

10:00 AM - 7:00 PM

Friday

10:00 AM - 7:00 PM

Saturday

10:00 AM - 7:00 PM
About the company
Welcome to our booking app.
For skills camps, leadership training and cycle repairs.

From the 10th August we will be offering a limited number of collect and repair services in the EH44 and EH45 postcode areas under the new Cycle & Wheelchair Repair Scheme.This scheme aims to help those who need the help the most.

The scope of the service covers: Safety Check, Brake adjustment, Gear indexing, Chain lubrication
Any other work or parts may be outside the scope of the voucher scheme but we try to give the best value possible. A time frame for repairs along with an estimate of any likely additional costs will be communicated following a visual inspection of the bike during collection or upon its return to base. Please allow 10 minutes for the inspection during your collection slot. We aim to return your bike within 3 working days.
Skills tuition, coaching and leadership training. You can read about our team who came together through Scotland's MTB club of the year or you can experience one of our sessions from as little as £3. Our aim to is to provide the sort of access to activities we would have loved at each stage of our lives whether that is as a child or adult getting into cycling or as a teenager or adult looking for the skills to pass on their passion for cycling. All activities are carried out in accordance with government guidance for the sports sector.

Our team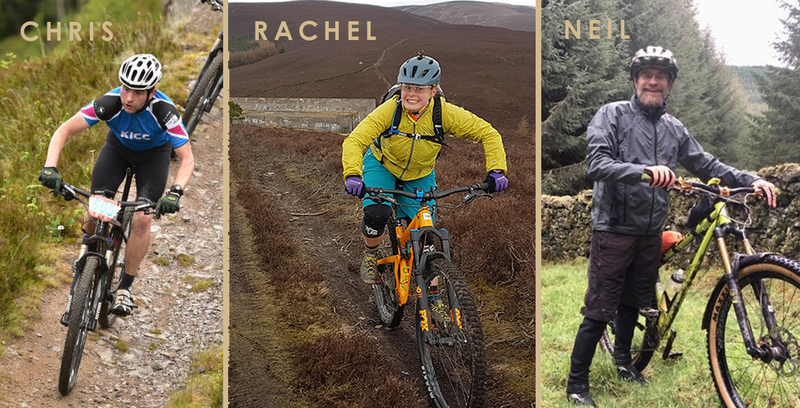 Border Cycling
Top services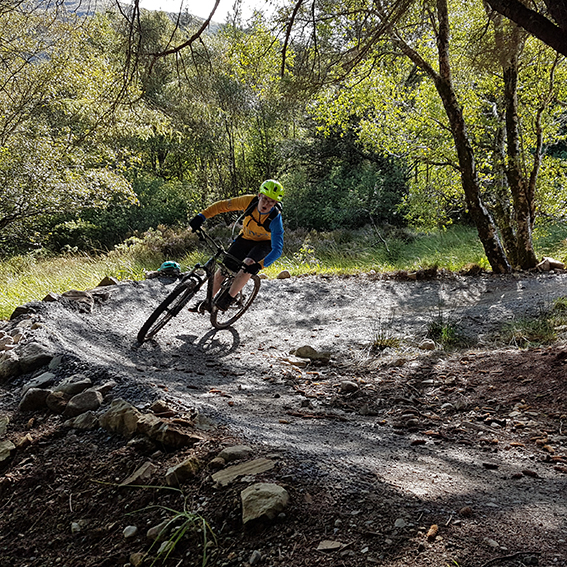 2 day Academy Camp. Junior Leadership & Coaching
360 min
Train or ride with more independence after a 2 day cycle coaching and leadership course for 12-18 year olds. Day One: Skills coaching and practical examples of coaching theory aimed at young bike riders. Day Two: Adventure and basic leadership skill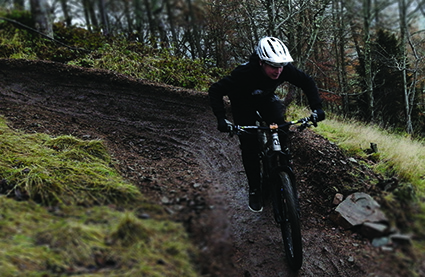 Glentress Trail Camp. 3hrs (Age 10-13)
180 min
3 hour afternoon sessions for 10-13 year olds.Let your rider develop their skills and hone their riding on the best trail and off piste trails Glentress has to offer.Each session will cover a mix of trail riding and skills coaching aimed at the age a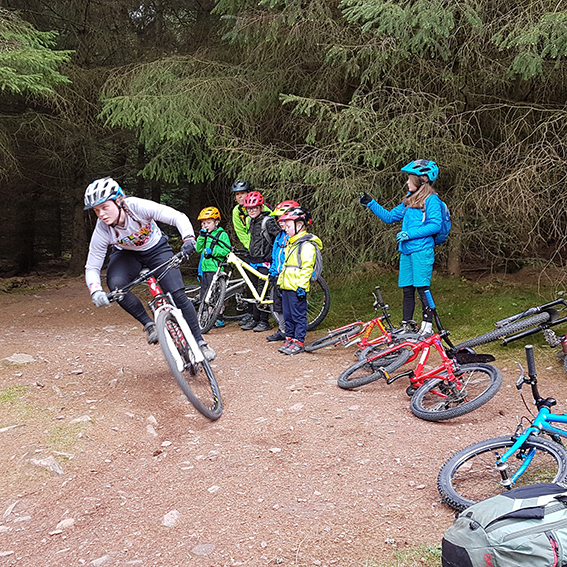 Glentress Holiday Camp. 2hrs (Age 7-9)
120 min
2 hour morning sessions for 7-9 year old cyclists. Let your rider develop their skills and hone their riding on the best trail and off piste trails Glentress has to offer. Each session will cover a mix of trail riding and skills coaching aimed at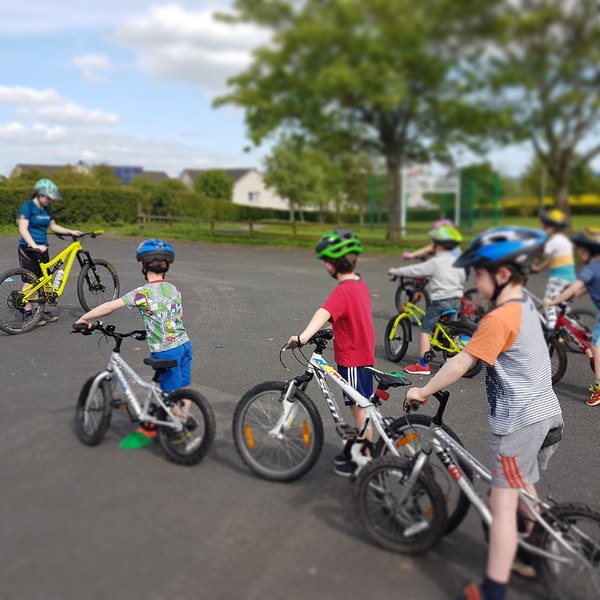 Innerleithen Mini Heroes. 45mins (Primary 1)
60 min
45 minute park based sessions for primary ones.Have fun learning new skills or improving the ones you already have. This is a small group activity aimed at P1s who are maybe on their first real bike or still skooting. If your child rides with stabili
Innerleithen Mini Heroes. 45mins (Primary 2)
60 min
45 minute park based sessions for primary two children.Have fun learning new skills or improving the ones you already have. This is a small group activity aimed at P2s who are maybe on their first real bike but haven't the confidence or strength for

Cycle Ride Leader & Led Ride Assistant
360 min
October 13th and 15th. Cardrona or Innerleithen,  near Peebles.This one day course covers the skills necessary to lead cycle rides on roads and on recognized cycle paths. Those wanting to become a ride leader should be a regular, confident and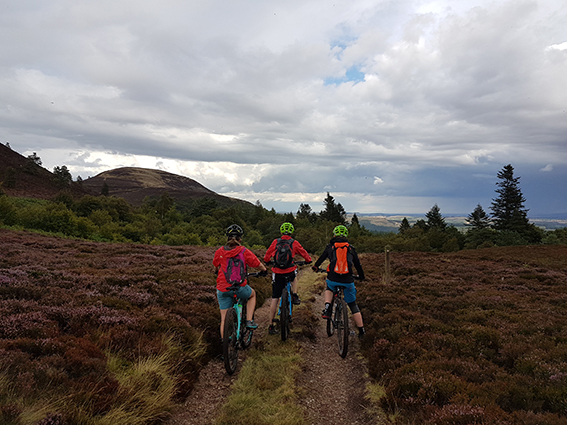 Full trail days (age guide 12-15)
360 min
Not able to book online within 48 hours of session startPlease email chris@bordercycling.co.uk for late additions. Group size 3-5 people onlyStarting at Glentress but using local valley paths and roads to access other Tweed Valley hills this is a ful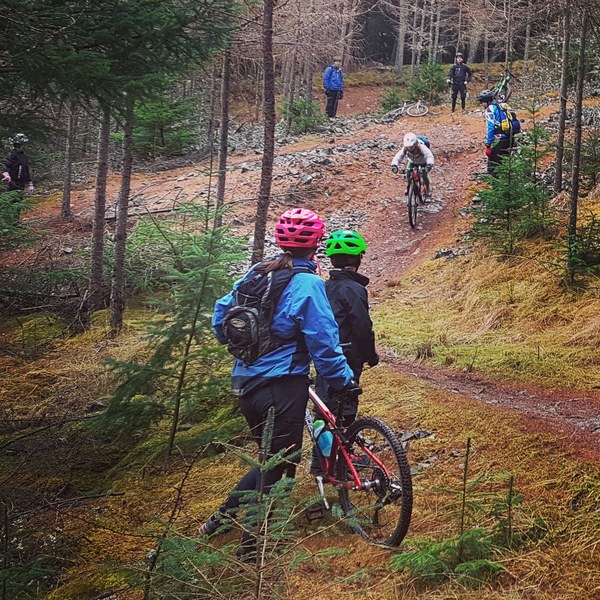 Private group
240 min
Bespoke lead ride with coaching. 3.5 - 4hrs (half day)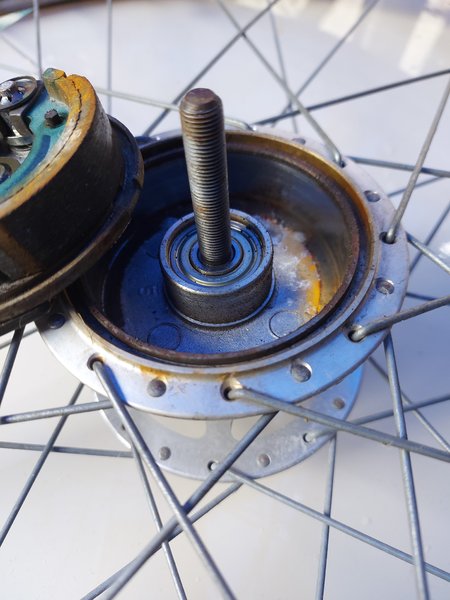 Bike Inspection and Collection
420 min
Repair collection slot for Walkerburn and Innerleithen postcodes only.Bikes or manual wheelchairs.All jobs will be inspected visually prior to collection, We do not guarantee to take on all work as some repairs will be beyond the scope of the Scottis