IGARD (Vision Therapy Singapore)
Opening hours
Sunday

Day off

Monday

9:30 AM - 6:40 PM

Tuesday

Day off

Wednesday

9:30 AM - 6:40 PM

Thursday

9:30 AM - 6:40 PM

Friday

9:30 AM - 6:40 PM

Saturday

9:30 AM - 6:30 PM
About the company
With humble beginnings, IGARD (Vision Therapy Singapore) is now a global leader in evidence-based vision care which applies neurodevelopmental and behavioural approaches in clinical practice. Established since 2004, IGARD has built a reputation in functional vision services, including adult and children vision therapy, myopia control, low vision and neuro-optometric rehabilitation. IGARD is adept in working with children with vision-related learning challenges, preverbal and special needs; and it is amongst the first locally to offer orthokeratology treatment and non-surgical treatment for amblyopia and strabismus to adults and children.
Headed by Dr. Yap Tiong Peng, IGARD is listed by The Best in Singapore as one of the 15 Best Eye Clinics and it regularly welcomes patients and referrals throughout the South East Asia region and beyond; from as far as China, Saudi Arabia and Pakistan. IGARD takes pride in serving Singaporeans and the expat community, patients after patients and generation-by-generation. Whether it is just a routine eye examination for an adult, child or toddler, or a detailed evaluation for a more complicated vision problem, IGARD provides their fullest attention towards those needs and manages them with passion and dedication.
Our team
Valerie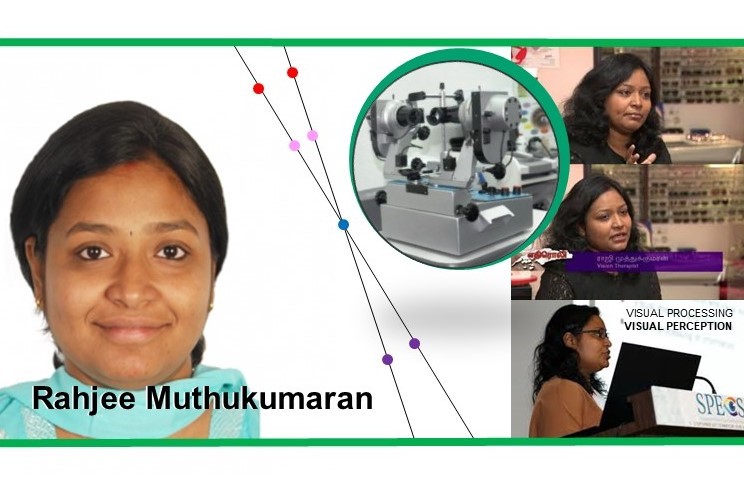 Rahjee
Isobelle
Dr Yap
Rachel Kelly
Optometrist
Neuroptyl Specialist
Top services
Vision Therapy
40 min
Select this option to book your vision therapy sessions, which will be reserved ("pending") for up to 24 hours. until the full payment of the treatment plan is received. If you are not a current patient here, please book an appointment for a Function
Service name 2
Short Consultation
15 min
Book an appointment for a short consultation if all you need is to speak to a senior consultant (Dr. Yap, Rachel Kelly or Isobelle Wong) to get an expert opinion on eye / vision issues. If you wish to get an eye examination on the same day, please do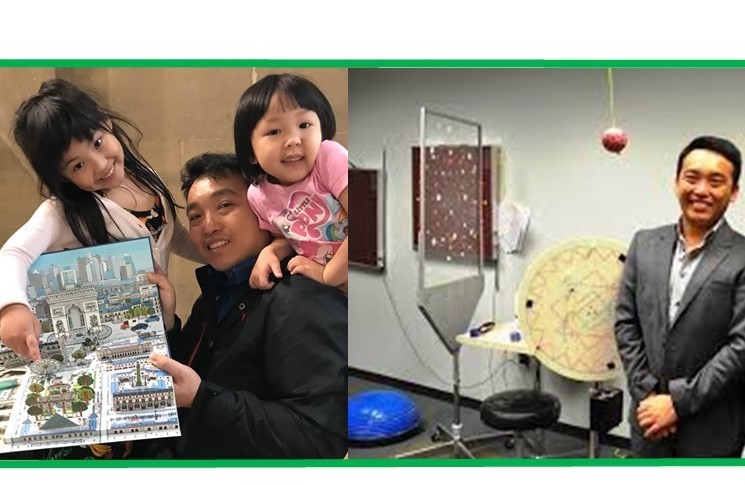 Functional Vision Evaluation
60 min
Select this option if you (or your child) needs professional advice on vision therapy. The tests concerns the sensory motor aspects of binocular vision, visual tracking and visual processing; and tests will be conducted to determine yo
Paediatric Eye Examination
30 min
Select this option for children, ages 6 months to 14 years. Tests are appropriate for the child's age and cognitive levels to assess their vision during each developmental milestone. The consultant will routinely examine the child's general abil
Eye Exam for Adults
20 min
Select this option for routine eye checks for adults, which are typically recommended on a yearly basis. The routine tests examines digital eyestrain and age-related eye and vision issues, such as presbyopia, glaucoma and cataracts. Additional t
Syntonics & Colorimetry
30 min
Select this option to explore the clinical applications of precision colour filters and colour therapy. This option is  only available to current patients and not new patients. If you select this option, you will be automatically be scheduled to
Test of Visual Perceptual Skills (TVPS)
40 min
Select this option to determine your child's visual perceptual strengths and weaknesses in relation to learning. It is a comprehensive assessment of visual analysis and processing skills, including: Visual Discrimination, Visual Memory, Spatial Relat
Continual Evaluation (Review)
Corneal Diagnostics for Contact Lenses
40 min
Select this option for advanced diagnostic tests of the cornea to optimise the fitting of contact lenses for adults and children, including keratoconus, post-lasik regression, high astigmatism, presbyopia, etc. 
Pickup Your Orders
60 min
Select this option to pick up your spectacles or contact lenses, so that you can get a final check to make sure that your spectacles and/or contact lenses are well fitted. 
Browse Eyewear Collection
60 min
Select this option if you wish to view our eyewear collection, ranging from adults, teenagers, children, toddlers and babies, and you will be able to order them with high quality prescription lenses.  
Colour Vision Diagnostics
40 min
Select this option to assess the type and extent of colour vision deficiency based on Farnsworth and L'anthony Methods. If you are a new patient, you will automatically be assigned to see a consultant. 
Dry Eye Diagnostics
40 min
Select this option for dry eye diagnostics to check the quality and stability of your tear film. 
Buy Contact Lenses
15 min
Select this option if you wish to reorder your contact lenses. Please select your preferred pickup date and time. This service is for current patients only. If you are a new patient, you will be automatically assigned to see a consultant. 
Glaucoma Diagnostics
45 min
Select this option for checking for glaucoma. This is essential if you have elevated eye pressures and/or a family history of glaucoma. Besides getting your eye pressures checked, it is important to assess the optic nerve function and visual field. I
1 Month Trial - Activation (Orthok)
30 min
Select this option to activate your 1-month trial which consist of one pair of treatment retainer lenses (that must be returned at the end of the trial), baseline tests (that is necessary to customize your treatment) and follow-up evaluatio
Follow up Evaluation (OrthoK)
15 min
Select this option to get your routine follow up evaluation for orthokeratology. Please only select this option if you are a current orthok patient here. 
New To Orthokeratology Treatment
15 min
Select this option if you are new to orthokeratology treatment. You will be automatically assigned to a consultant so that you will be able to complete your eye examination.  If this appointment is for your child, please bring along their health
Children Myopia Plan (Follow up review)
15 min
Select this option to book appointment for follow up evaluation to monitor the progression of your child's myopia. Your child must be enrolled on the Children Myopia Plan for you to book this appointment.
Register your interest on the Children Myopia Plan
20 min
Select this option to schedule a Paediatric Eye Examination. Please note that the enrolment on the Children Myopia Plan is by invitation only. Kindly bring along your child's health booklet (if any) and/or referral letter from the School Health Servi
Visagraphic Reading Assessment (Eye Movement Recording)
30 min
Select this option to get an objective recording of your child's eye movements while reading. The Visagraphic reading assessment provides a detailed recording of eye movements during silent reading tasks. Test results are analysed and interpreted in
Reading and Writing (Neuroptyl LEARN)
60 min
Select this option for Neuroptyl LEARN, a highly effective program that is designed to enhance and integrate cognitive and visual skills in the process of reading and writing. For each neurotypical cognitive level and age group, the Neuroptyl LEARN p
Aniseikonia Testing
30 min
Select this option to book an appointment for aniseikonia testing, to examine field-dependency of aniseikonia which may be associated with anisometropia, eye diseases and postsurgical vision issues; and explore options that may be available for the c
Therapy Junior
Paediatric Eye Exam (Katong)
30 min
Select this option for children, ages 6 months to 14 years. Tests are appropriate for the child's age and cognitive levels to assess their vision during each developmental milestone. The consultant will routinely examine the child's general ability t