Rachael's grooming avenue
Opening hours
Sunday

Day off

Monday

Day off

Tuesday

8:00 AM - 4:00 PM

Wednesday

8:00 AM - 4:00 PM

Thursday

8:00 AM - 4:00 PM

Friday

8:00 AM - 4:00 PM

Saturday

8:00 AM - 4:00 PM
About the company
Hi my name is Rachael. I am a professional Dog groomer by trade. I specialize in Doodles. I am also very versatile in many breed cuts. I have worked for corporate grooming salons and small family owned salons for the last 12 years. I am excited to be able to offer my services from the comfort of my home. I am offering full wash, brush, blow out, deshed, spa treatments, and hair cuts in a quiet comfy environment where I will be focused on one client at a time. I look forward to many more years grooming for the Portland metro area.
My location is North Dwight Ave Portland Oregon. I will provide full address with appointment. My prices range from $45 to $100 depending on the breed and size and coat condition.
Currently accepting cash Venmo and Zelle.
Our team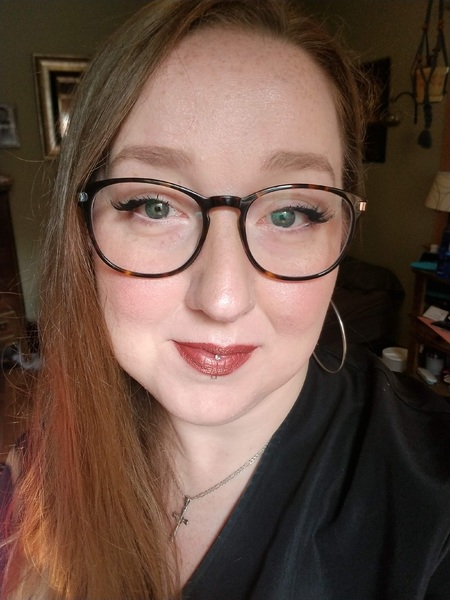 Rachael
Top services
WASH BLOW OUT AND HAIR CUT SMALL MEDIUM
90 min
Wash and blow out with full hair cut. Nail trim. Ear cleaning and plucking upon request. Anal gland expression upon request. Bow or banana and cologne upon request. Price and duration of from based on breed, size, and coat condition. Deshed serv
WASH AND BLOW OUT SMALL/MEDIUM
60 min
Wash and blow out. Nail trim, ear cleaning and plucking upon request. Anal gland expression upon request. Banana or bow and cologne upon request. Price and duration of groom depends on breed, size and coat condition. Deshed service available. Re
NAIL TRIM
30 min
Nail trim $10 for small dogs 5lb$15 for medium 10lb+$20 for large dogs 50lb+ (based on size and weight)
SPAW TREATMENT
30 min
Nail trim and grind. Teeth brushing. Bow or banana and cologne upon request. $20 for small dogs 5lb$25 for medium dogs 10lb+$30 for large dogs 50lb+ (based on size and weight)
Add on Deshed treatment
30 min
Wash and blow out with deshed shampoo and conditioner with extra brushing. $15 for short hair$20 for long hair
WASH BLOW OUT AND HAIR CUT LARGE
120 min
Wash and blow out with full hair cut. Nail trim. Ear cleaning and plucking upon request. Anal gland expression upon request. Bow or banana and cologne upon request. Price and duration of from based on breed, size, and coat condition. Deshed serv
WASH AND BLOW OUT LARGE
90 min
Wash and blow out. Nail trim, ear cleaning and plucking upon request. Anal gland expression upon request. Banana or bow and cologne upon request. Price and duration of groom depends on breed, size and coat condition. Deshed service available. Re