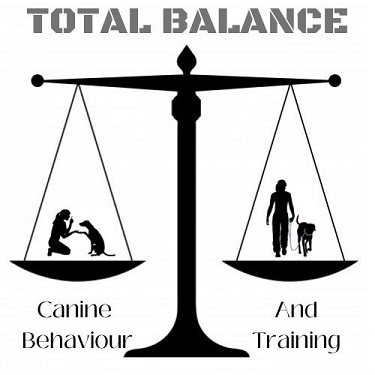 Total Balance Canine Behaviour & Training
Opening hours
Sunday

9:00 AM - 4:00 PM

Monday

8:00 AM - 10:00 PM

Tuesday

8:00 AM - 10:00 PM

Wednesday

8:00 AM - 10:00 PM

Thursday

8:00 AM - 10:00 PM

Friday

8:00 AM - 10:00 PM

Saturday

8:00 AM - 10:00 PM
About the company
Total Balance Canine Behaviour & Training is based in Send, Surrey run by Melissa Aspin the aim of her training programs is to help Dog owners rebalance their dogs behaviour so that owners get back that happy feeling of being in control.
Our team
Melissa Aspin
Deborah Carter
Debbie Carter
Melissa Aspin
Lead Reactive - On The Move
Melissa Aspin
Adult Play Date
Sarah Nye
Melissa Aspin
Top services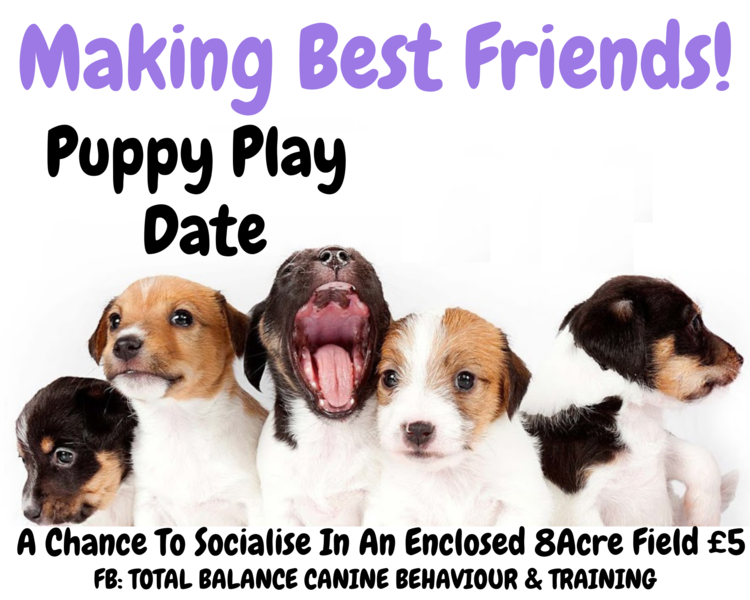 Puppy Play Date
60 min
A chance for your puppy to play with similar ages pups in a fully enclosed safe field. Held at: Padlocks Paddock 1 White House Farm Cottages Potters Lane Send Surrey GU23 7JT Payment: Please use Friends & Family via PayPal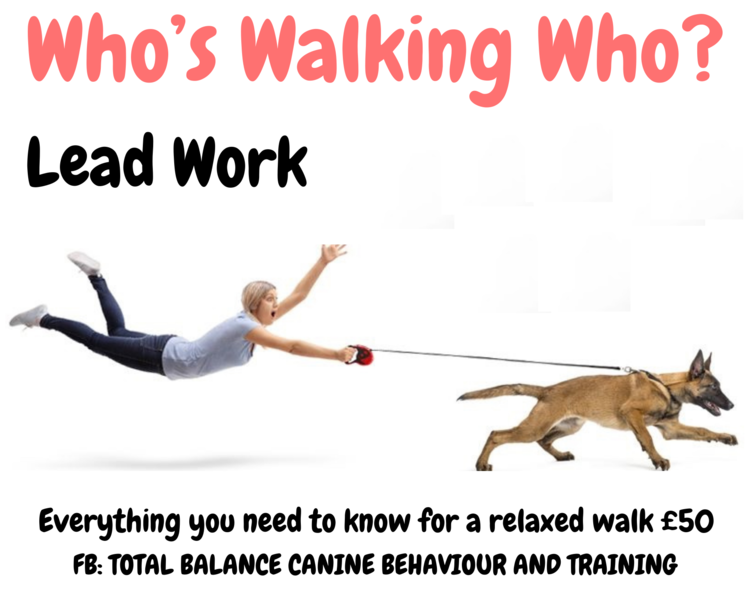 Who's Walking Who?
90 min
Are you dragged up the road every walk? Join our class to learn our technique to stop this in its tracks. You'll leave our class enjoying your walks. Held at: Ripley Green The Green Dunsborough Park Ripley Surrey GU23 6AR Payment: Please use Frien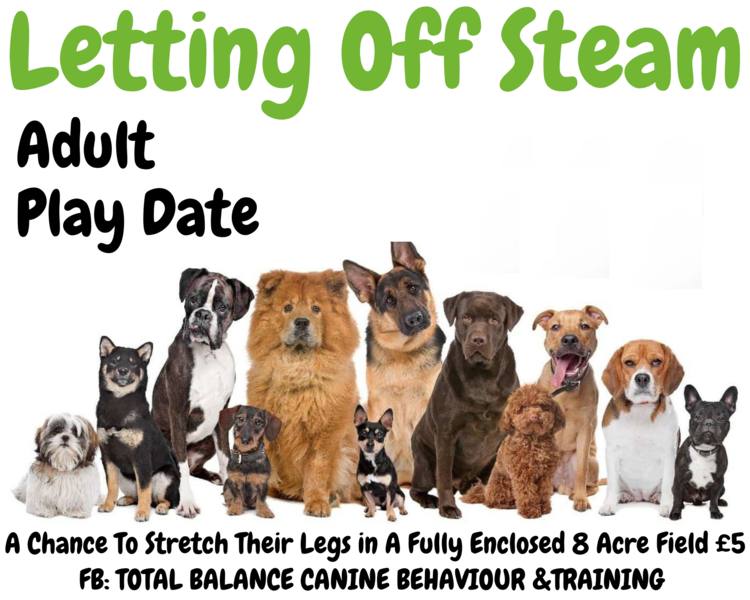 Adult Play Date
60 min
A chance for your dog to come and play in a fully enclosed 6ft fenced 8 acre field and wood. This is a supervised session, where they can play safely and make new friends. Held at: Padlocks Paddock 1 White House Farm Cottages Potters Lane Send Surre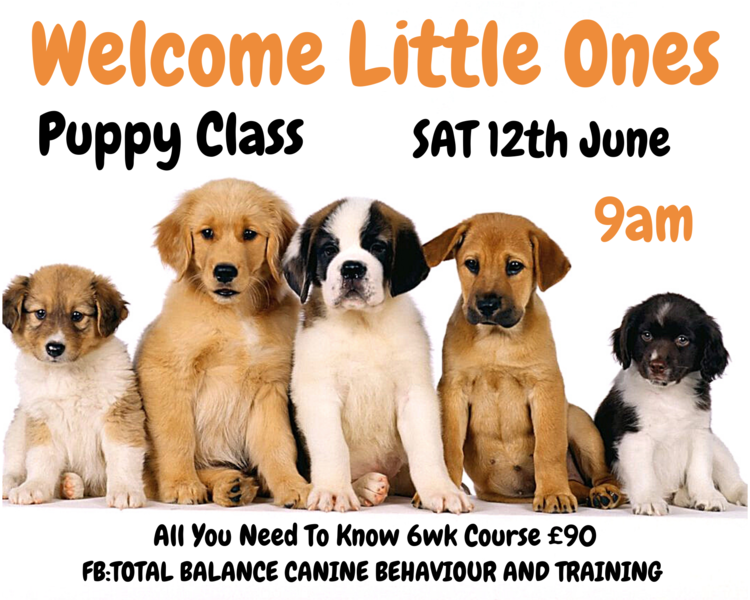 Puppy Class
60 min
A 6wk course where you and your puppy will learn everything needed to bring up a well balanced & happy dog. Held at: Padlocks Paddock 1 White House Farm Cottages Potters Lane Send Surrey GU23 7JT Payment: Please use Friends & Family via PayPal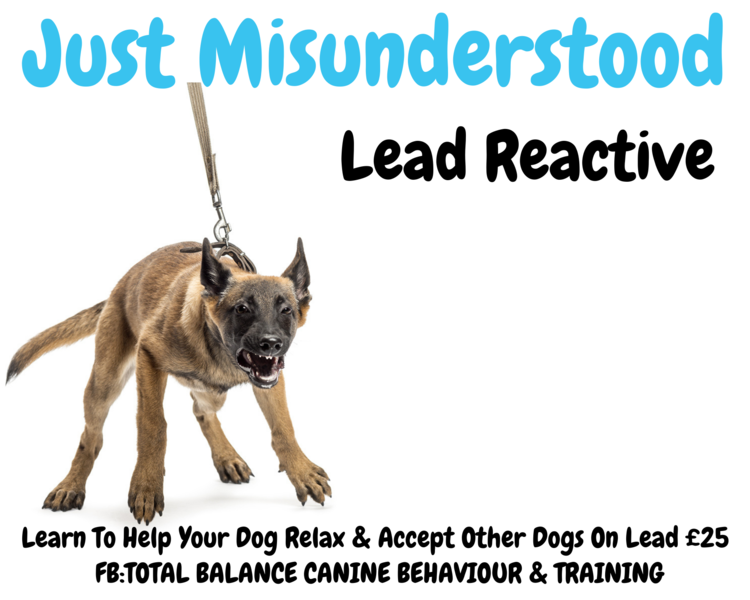 Lead Reactive - On The Move
60 min
Come and join us for a supervised walk, where you can practise the techniques we show you. Calm and relax your dog, ensuring their Lead Frustration is brought to a minimum. Within a few sessions you will no longer have an anxious reactive dog. Held
Scent Work
60 min
Mindfulness for dogs. Teach your dog to "Go Find It". This is great foe any dog. Whether that be to keep those big brains happy & tired with a new job or to amuse older & less mobile dogs. Great for forming a closer bond with your dog. High quality S
General Class
60 min
Held at: Padlocks Paddock 1 White House Farm Cottages Potters Lane Send Surrey GU23 7JT Payment: Please use Friends & Family via PayPal
121 with Debbie (Dog Trainer)
Wolfie 121 with Melissa (Canine Behaviourist)
121 HOME VISIT with Melissa (Canine Behaviourist)