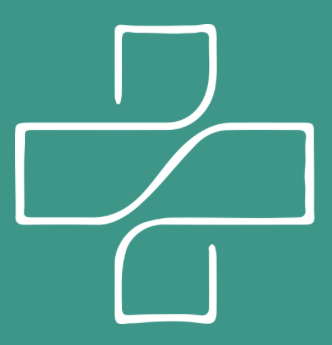 The ProActive Massage Clinic
Opening hours
Sunday

10:00 AM - 2:00 PM

Monday

9:00 AM - 8:00 PM

Tuesday

9:00 AM - 8:00 PM

Wednesday

9:00 AM - 8:00 PM

Thursday

9:00 AM - 8:00 PM

Friday

9:00 AM - 6:00 PM

Saturday

9:30 AM - 5:00 PM
About the company
5-Star Soft Tissue Therapy
Danielle is the Owner and Lead Practitioner providing top level, SMA Registered Sports & Injury Rehab Massage Therapy Service and GP Exercise Referral specialising in injury rehab and Low Back Pain.
Treating sports injury to occupational ailments with corrective Exercise Programming including tailored Lifestyle & Nutrition Advice. Specialising in Deep-tissue techniques, Myofascial Soft-tissue Release & Neuromuscular (Trigger Point) Therapy.
Please be reassured vaccinations are not prerequisites for treatment. We do however ask to be notified if a vaccination of any kind has been administered within 14 days prior to your booking to protect our therapists from possible 'shedding' transmission which can be asymptomatic.
No mask, we wont ask.  All our patients are welcomed professionally and safely as always. At The ProActive Massage Clinic we pride ourselves on our ability to keep up with peer-reviewed science and so we do not just implement illogical guidelines to wear improper PPE as this is unhealthy, immoral and goes against healthcare code of conduct and core professional values ensuring access to better health for all.
Our team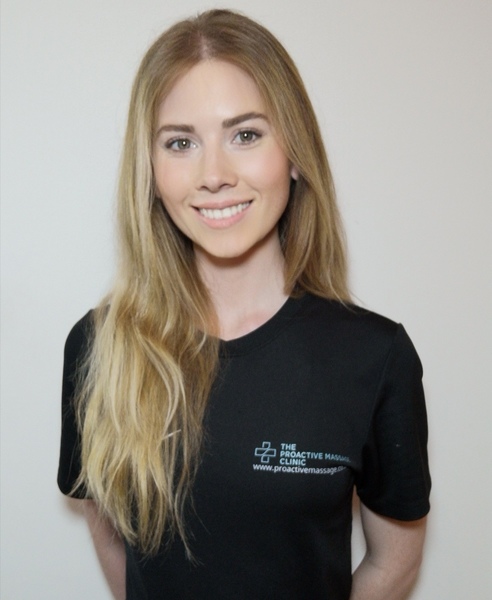 Danielle (Marylebone clinic)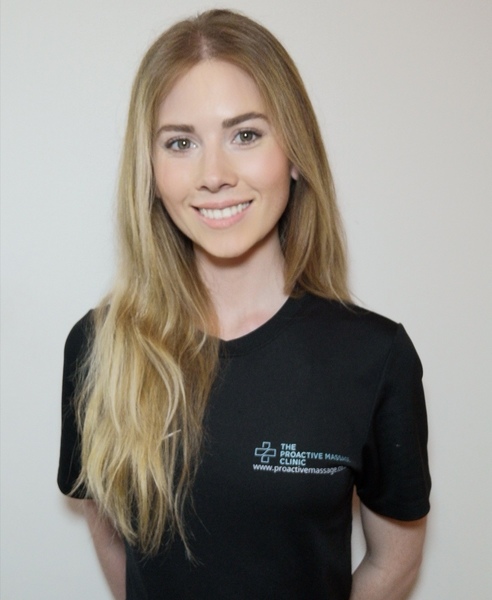 Danielle (Havering clinic)

Danielle (Mobile clinic)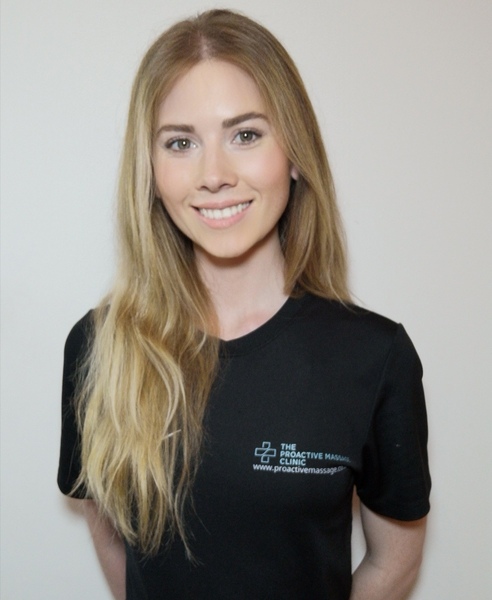 Danielle (Waterloo Clinic)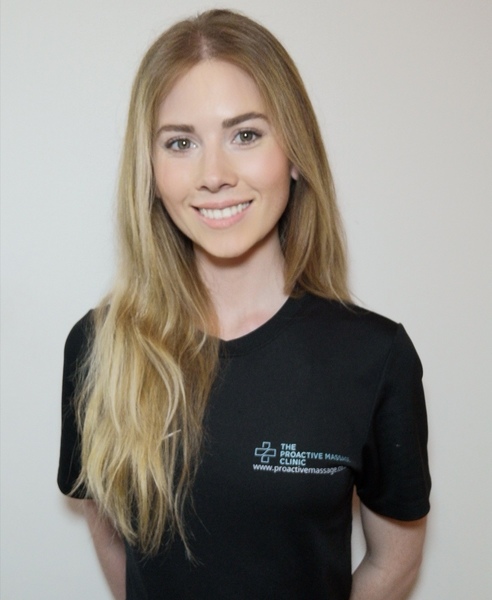 Danielle (Henley Clinic)
Top services

45-Minute ProActive Massage Appointment
45 min
A treatment addressing 1-2 areas with half body massage or 1 area with a full-body massage.  Please note a tra
60-minutes ProActive Massage Appointment
60 min
Suitable for treating 1-3 areas with a half-body massage or 1-2 areas with a full-body massage. Effective as an emergency or maintenance treatment with expert advice followed up using our Telehealth software utilising invaluable remote mana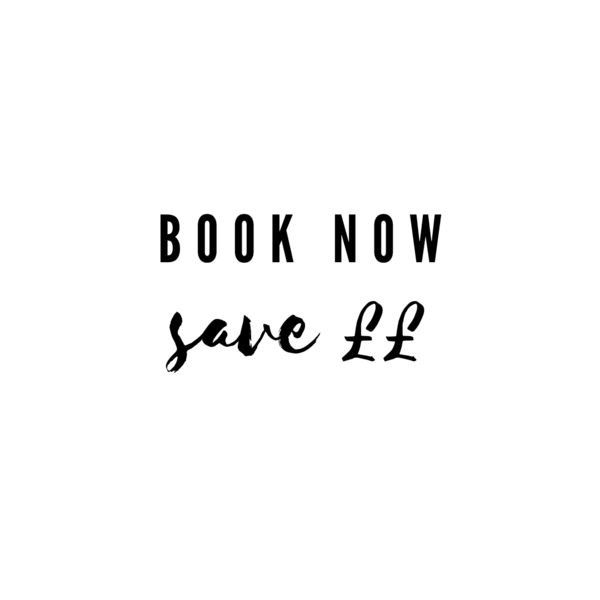 Scar Tissue Reduction Therapy - 50 minutes £155.00 (RRP £185.00)
60 min
Suitable for treating 1-2 small scar areas with an upper or lower body massage or 1 larger area with a full-body massage. Your initial appointment must be at least 6+ weeks post-surgery or +8 weeks post C-section, and after you have had a follow

90-minutes ProActive Massage Appointment
90 min
Suitable for treating 1-4 areas with a half-body massage or 1-3 areas with a full-body massage.  Effective as an emergency or maintenance treatment with expert advice followed up using our Telehealth software utilising i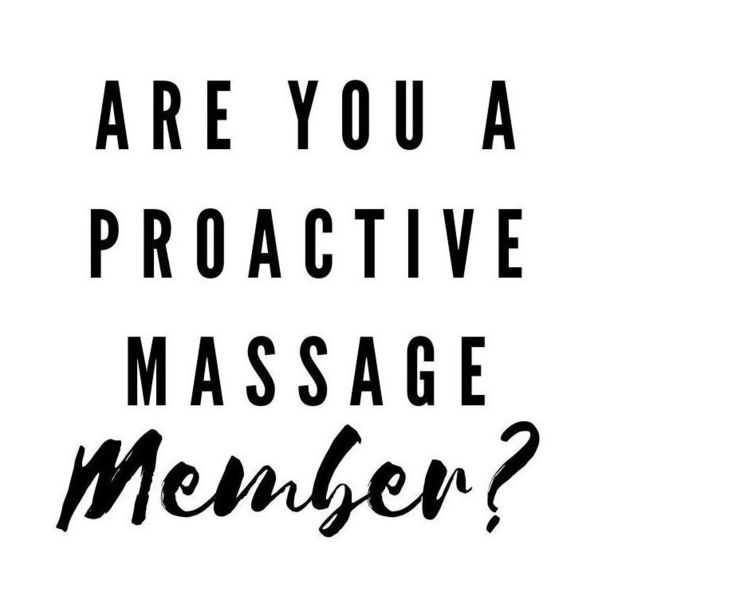 ProActive Member Subscription £21.88 pm
60 min
If you're looking for a better way to stay on top of your musculoskeletal health and save We have two new treatment package options available: whether you're planning on training for a charity event, need help managing a chronic health condition, or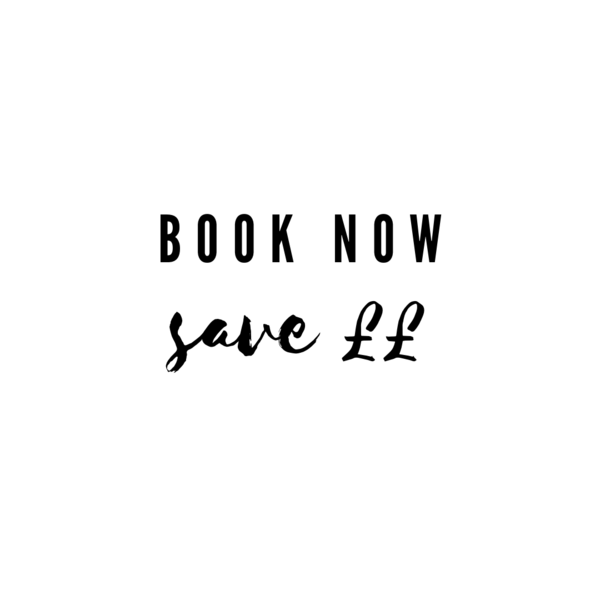 TEN 45 minute ProActive Recovery Sessions (saving £48)
45 min
TEN  45-MINUTE  RECOVERY  MASSAGE  TREATMENTSAddress pain and prevent injury with additional techniques to boost the natural spring cleaning of the body's toxins with Manual Lymphatic Drainage.  MLD is an advanced massage tec
SIX 60 minute ProActive Massage Sessions (saving £52)
60 min
Our 60-min Block of Six Package is ideal if you are training for a sporting event, new parent, a gym enthusiast or regular sports player including those with underlying health conditions requiring specialist help in maintaining safe activity and mana

120-minutes ProActive Massage Appointment
120 min
Suitable for treating 1-5 areas with full body massage. Effective as an emergency or maintenance treatment with expert advice followed up using our Telehealth software utilising invaluable remote management enabling 24/7 pati
Mobile Treatment - Online Enquiry
60 min
Now seving within 8 miles of RM1Pricing:  60-120 minutes £80-£150 + up to £20 for travel costsExisting/ or new vetted clients can now recieve a treatmet in their home or place of work.  This consultation includes advanced program for guided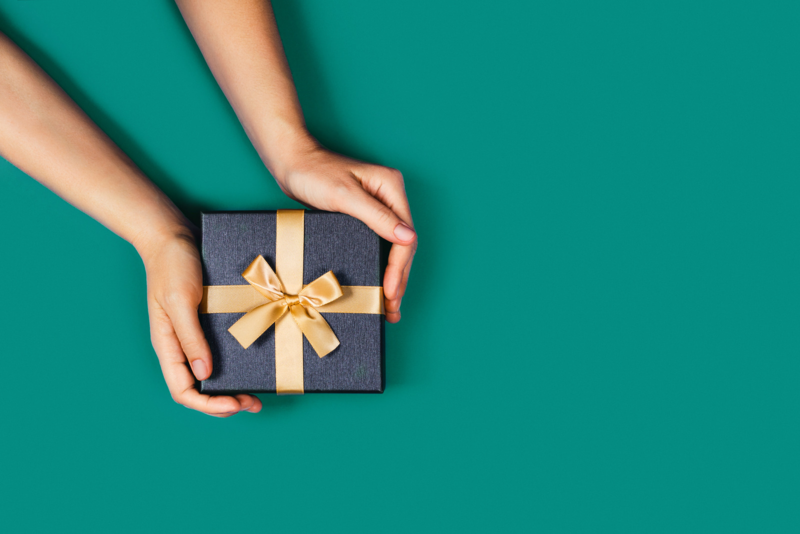 Gift Voucher 60 minute (E-Voucher)