SELF Fitness Studio
Opening hours
Sunday

Day off

Monday

8:00 AM - 7:40 PM

Tuesday

8:00 AM - 7:25 PM

Wednesday

8:00 AM - 7:00 PM

Thursday

9:00 AM - 2:30 PM

Friday

8:00 AM - 3:00 PM

Saturday

8:00 AM - 2:00 PM
About the company
Asia's first studio focused in The Garuda Method from London.
Focusing in Sports performance training, 1-on1 fItness training, small group apparatus, Barre, Mat classes, pre/postnatal care.
Our team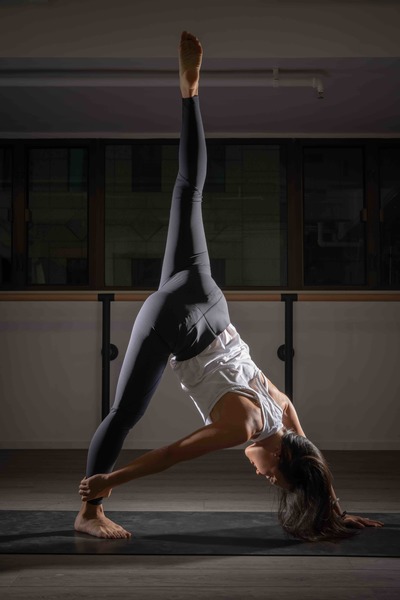 Bonita
Bonita
Bonita
Top services
Trio
55 min
Using Garuda Apparatus to get most flexibilty, length and strength than you have ever imagined
Trio Xpress
Trio - Men
Mat Fusion
55 min
Incorporating different props and principles, you are guaranteed to feel challenged, while working every muscle during the class, and leave feeling invigorating.
Mat Express
Mat & Roll Friday
50 min
A special Friday class aims to relieve the stress build up from the week, and preparing you for the weekend.Incorporating strength exercises from Mat, while adding foam roller for some challenge, stretching you at the same time.
Mat
55 min
Working with the Garuda Mat repertoire, this class focuses on working all muscles while you always leave feeling invigorated.
Barre
55 min
A unique barre workout that focuses on cardio as much as strength. With the addition of the use of band, it works your arm and core strength and increase flexibility especially around shoulders & hips.
Barre Xpress
50 min
Get the most of your break with this 50min intense Barre session, working from the inside out and outside in.
Prenatal Mat
55 min
Pre-natal: Class designed to support you throughout pregnancy. Including breathing, and exercises that help with releasing tension in the body, and feel more connected to your body and baby, giving you a potentially better labour and recovery experie