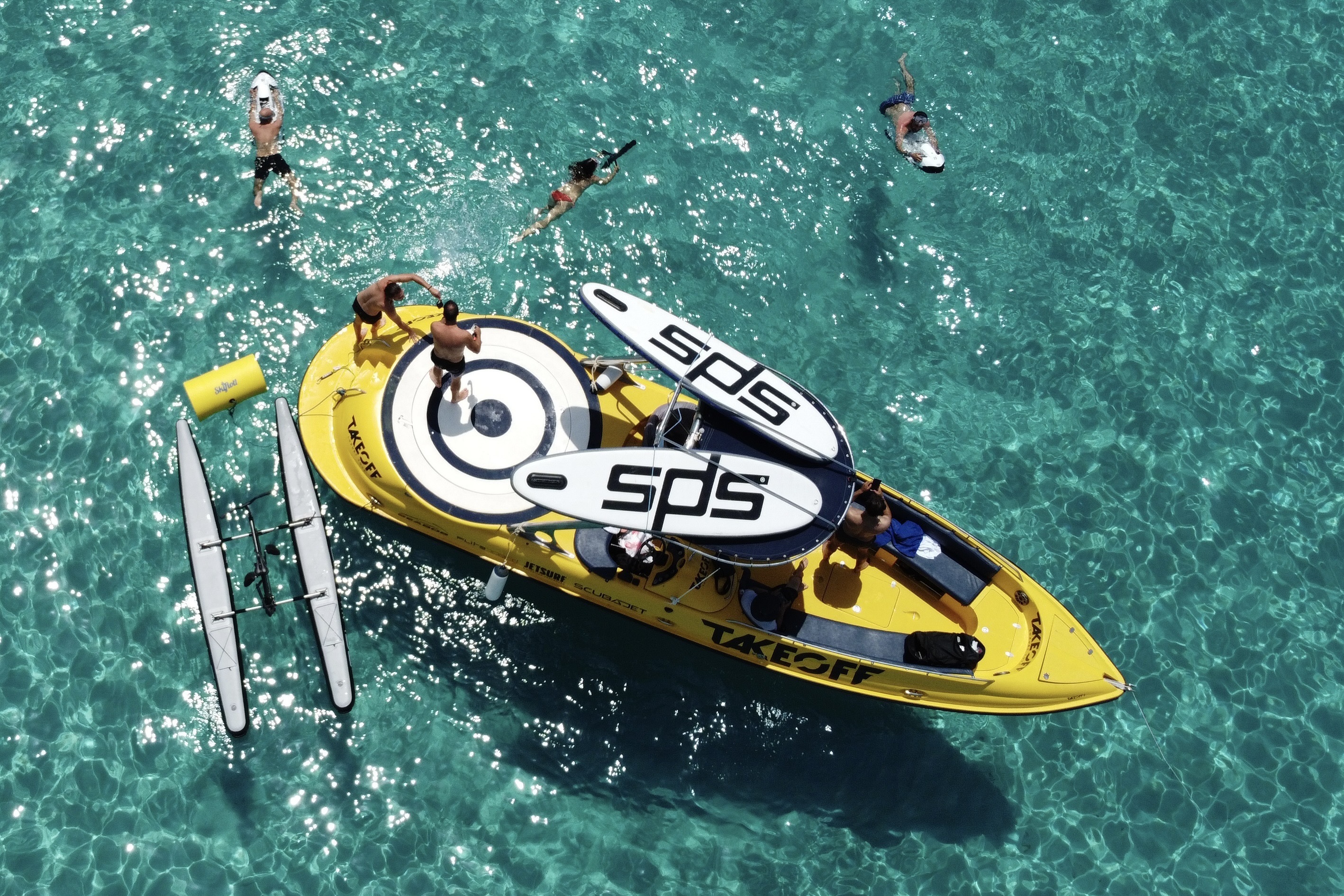 Takeff ibiza
Opening hours
Sunday

8:30 AM - 9:30 PM

Monday

8:30 AM - 9:30 PM

Tuesday

8:30 AM - 9:30 PM

Wednesday

8:30 AM - 9:30 PM

Thursday

8:30 AM - 9:30 PM

Friday

8:30 AM - 9:30 PM

Saturday

8:30 AM - 9:30 PM
About the company
Alquiler de juguetes acuaticos de lujo, sesiones de e-surf, tours con barcos
Our team
TAKEOFF IBIZA
TAKEOFF OFICINA
TAKEOFF PUERTO
TAKEOFF CASETAS
FORMENTERA
Top services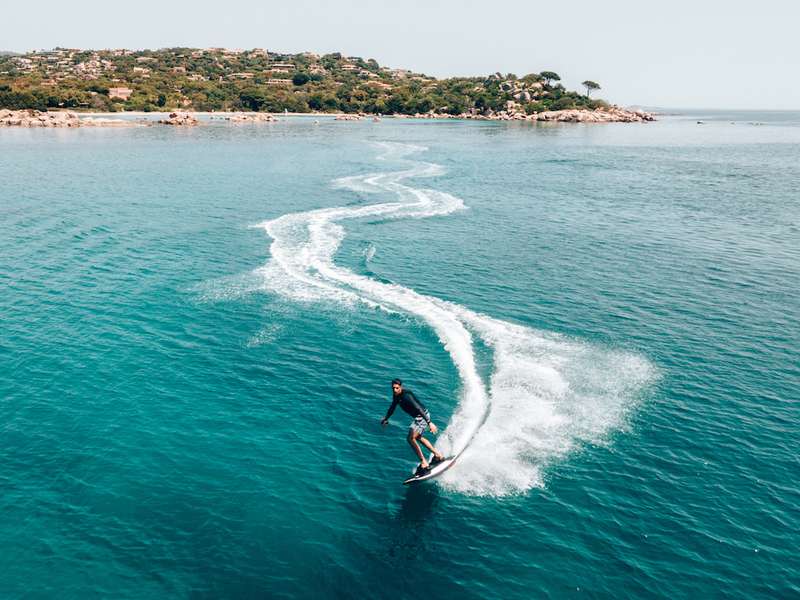 AWAKE 3h
180 min
Sesión  AWAKE con  instructor500€ por tabla, máximo 4 personasSesión  AWAKE con instructor500€ por Pensión, máximo 4 personas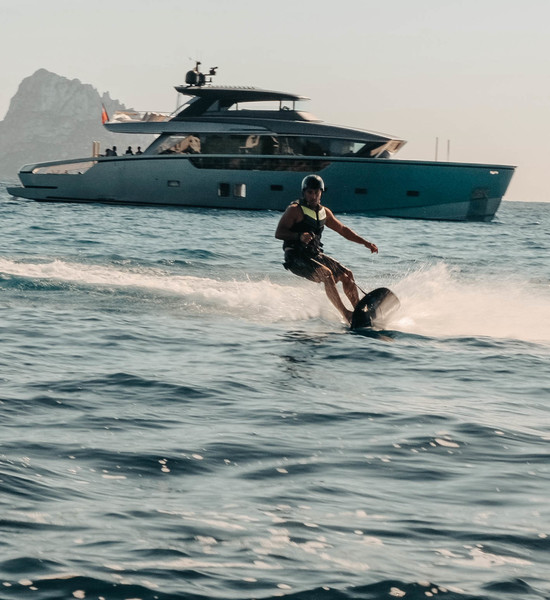 JETBOARD 3h
180 min
Sesión JETBOARD con instructor500€ por tabla, máximo 4 personasJETBOARD session with instructor500€ per Board, maximum 4 people
EFOIL 3h
180 min
Sesión EFOIL con instructor500€ por tabla, máximo 4 personasEFOIL session with instructor500€ per Board, maximum 4 people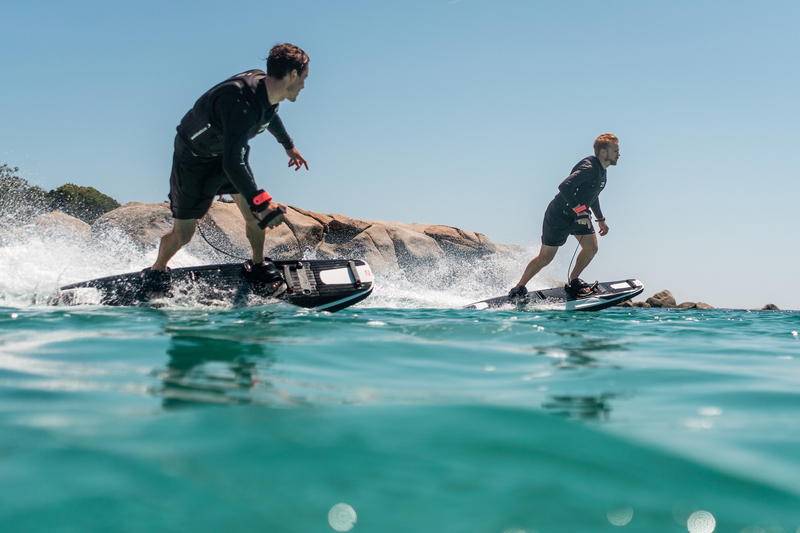 AWAKE 90 min
90 min
Sesión  AWAKE con  instructor300€ por tabla, máximo 3 personasSesión AWAKE con instructor300€ por Pensión, máximo 3 personas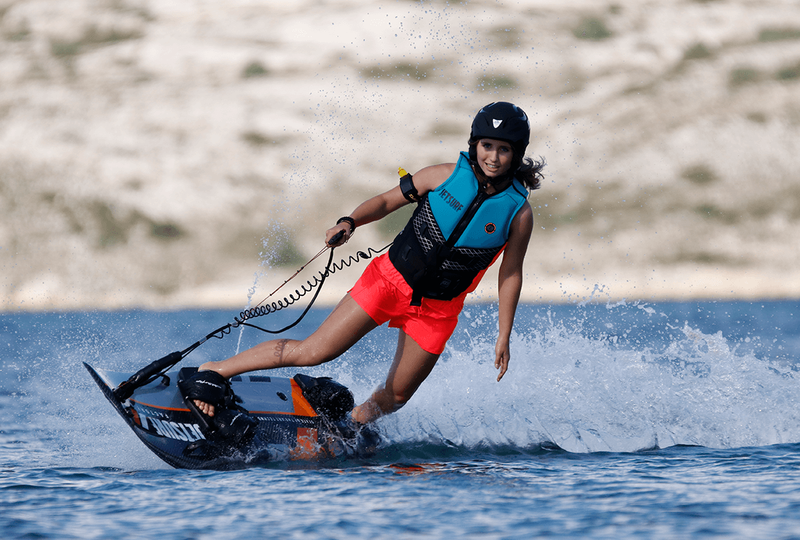 JETBOARD 90 min
90 min
Sesión JETBOARD con instructor300€ por tabla, máximo 3 personasJETBOARD session with instructor300€ per Board, maximum 3 people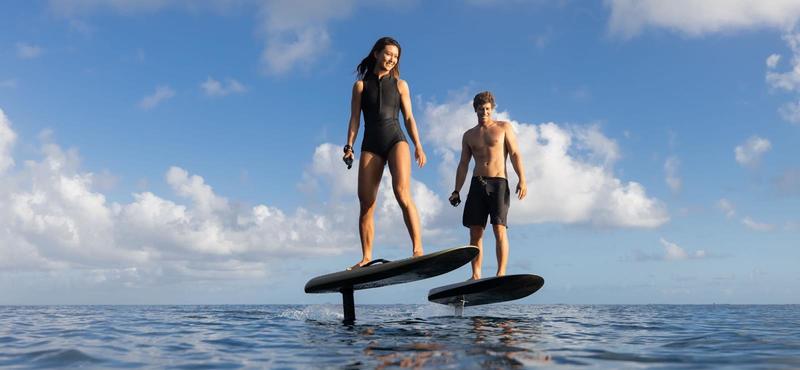 EFOIL 90 min
90 min
Sesión Flite con instructor300€ por tabla, máximo 3 personasFlite session with instructor300€ per Board, maximum 3 people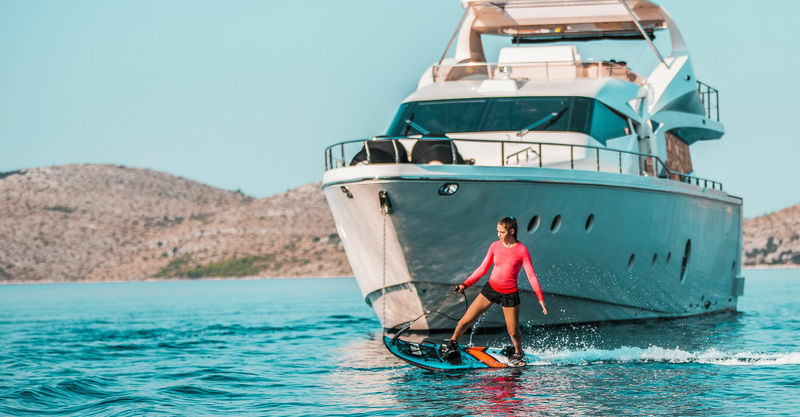 JETBOARD 45min
45 min
Sesión JETSURF con instructor180€ por tabla, máximo 2 personasJETSURF session with instructor180€ per Board, maximum 2 people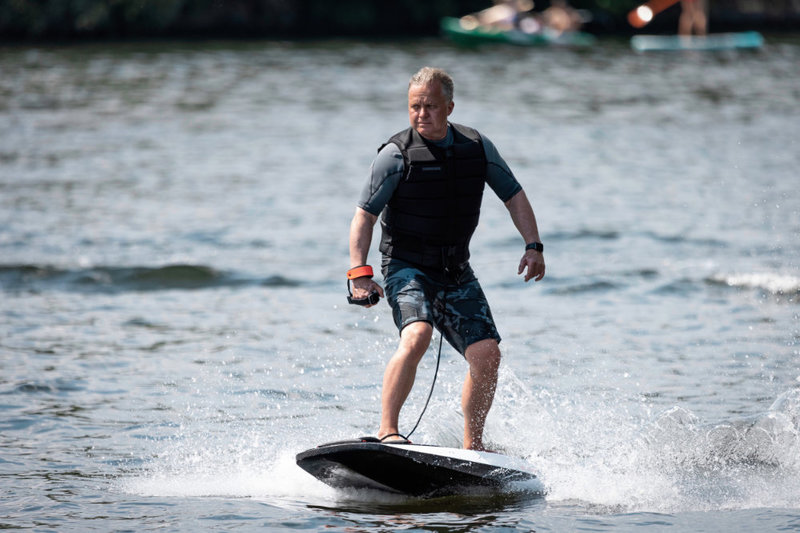 AWAKE 45min
45 min
Sesión  AWAKE con  instructor180€ por tabla, máximo 2 personas Sesión AWAKE con instructor180€ por Pensión, máximo 2 personas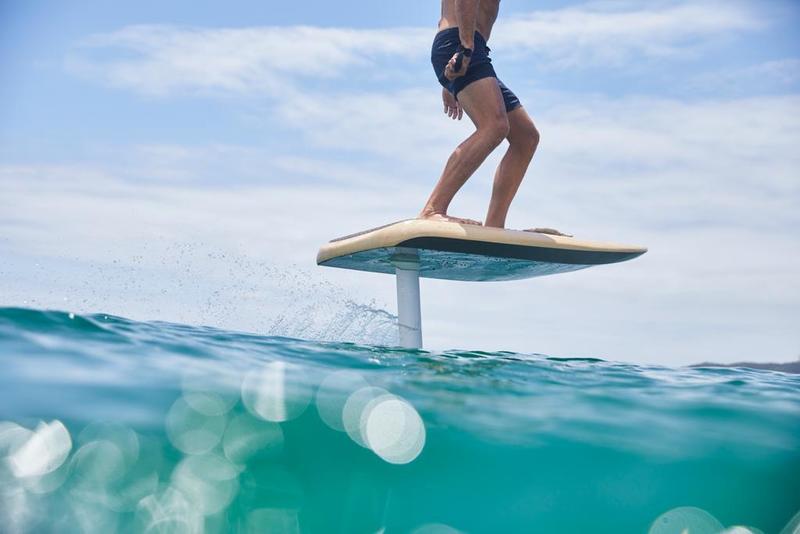 EFOIL 45min
45 min
Sesion Flite con instructor180€ por tabla, máximo 2 personasFlite session with instructor180€ per Board, maximum 2 people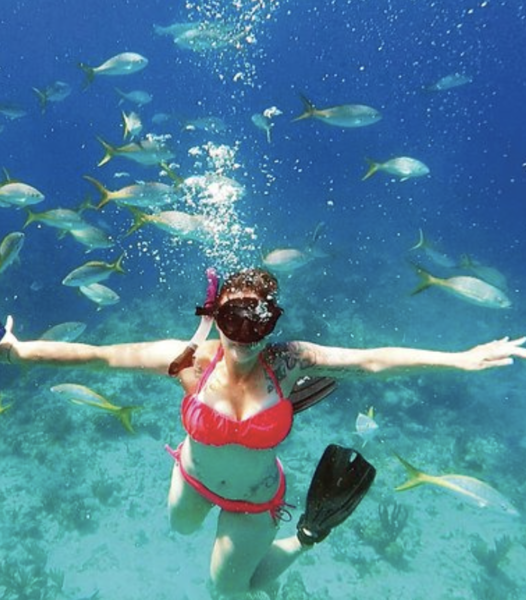 BEACH AND CAVE TOUR " Adult"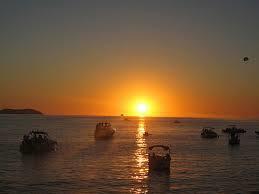 SUNSET BOAT TOUR " Adult "
ONEWHEEL
720 min
Atrévete a surfear las calles de Ibiza en Onewheel. Este skateboard eléctrico se ha convertido en el medio de transporte más rápido, divertido y sostenible para desplazarte por la ciudad. Si te gustan los deportes de tabla, no te puedes quedar sin pr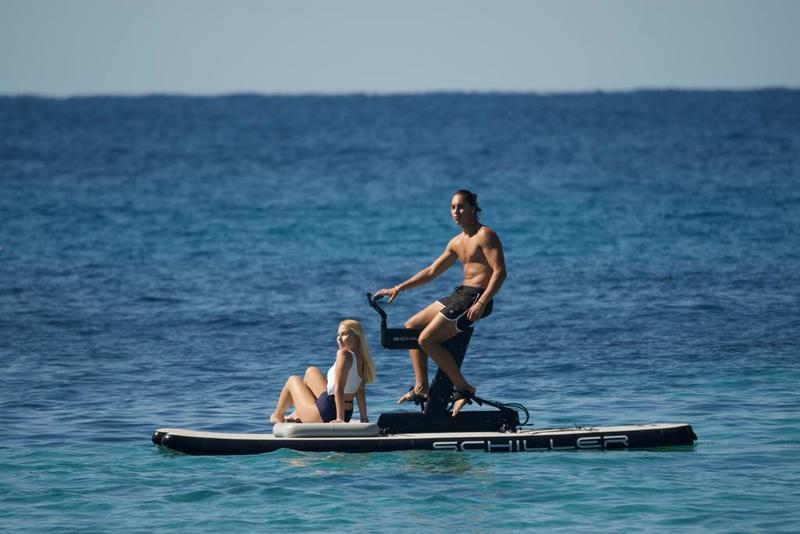 SCHILLER BIKE
720 min
Schiller Bike es la bicicleta acuática más avanzada del mundo, es totalmente silenciosa y simula un catamarán ultra portátil.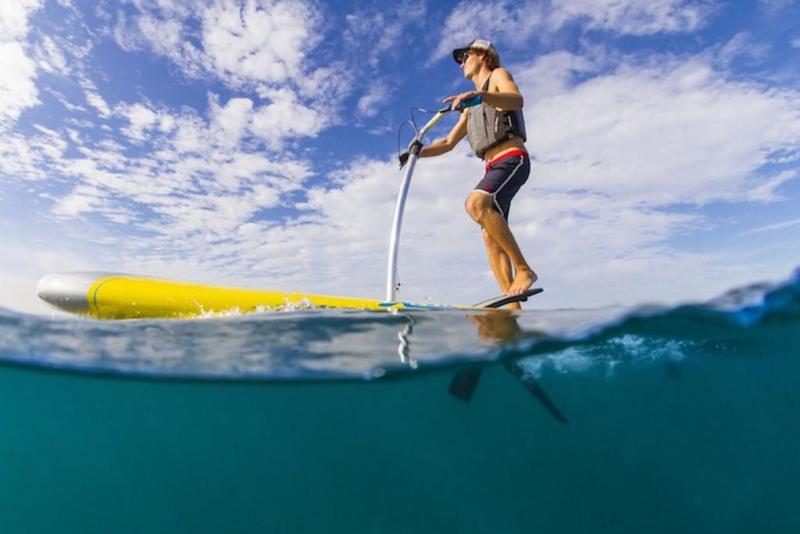 HOBIE BOARD
480 min
Experimenta la sensación de caminar sobre el agua, el walk on water board te permitirá dar un paseo sobre el agua practicando elíptica.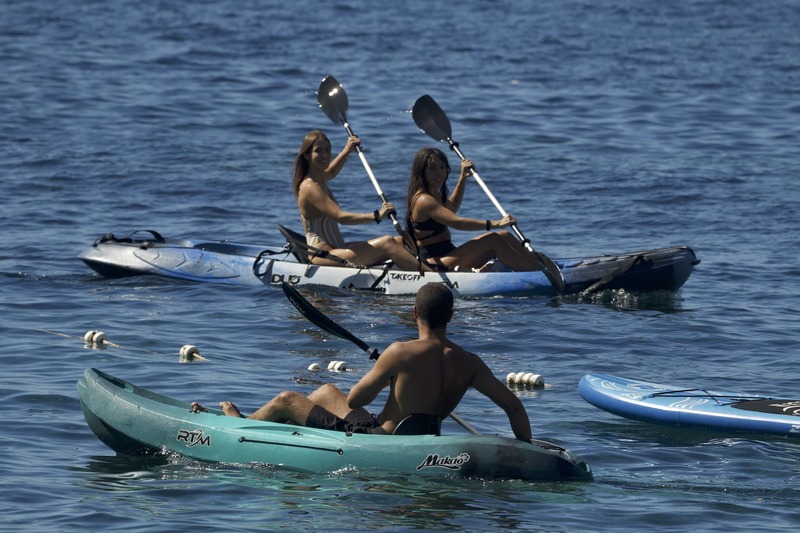 KAYAK
480 min
El Kayak es el deporte acuático de moda, facile de manejar y de transportar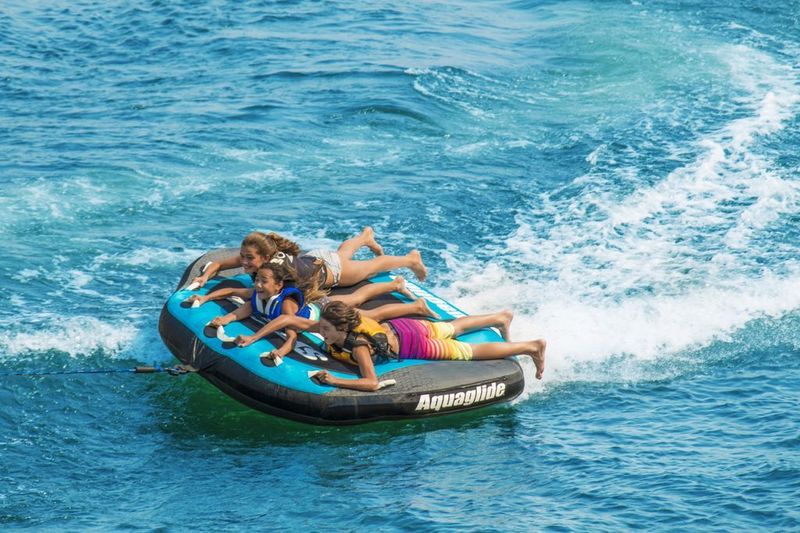 ARRASTRABLE
720 min
Los arrastrables son una de las actividades acuáticas mas clásicas. Permiten diversión y adrenalina sin mas esfuerzo que el de agarrarse!
RUNWAY PLATAFORMA HINCHABLE
720 min
La plataforma hinchable Runway de Aquaglide es la colchoneta preferida de los más pequeños durante una salida en barco. Reserva una unidad para tus próximas vacaciones.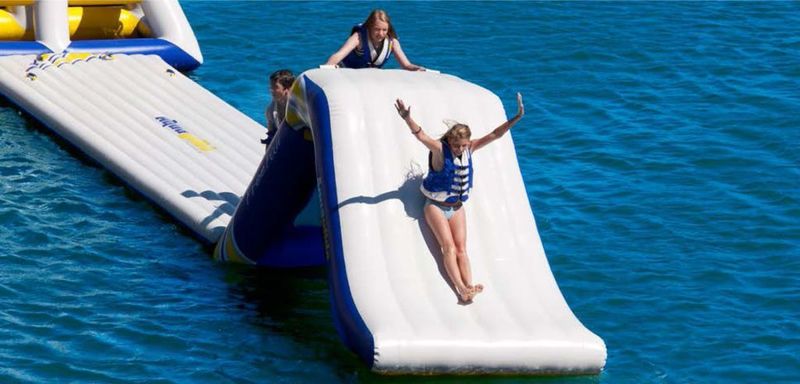 TOPGAN HINCHABLE
720 min
Deslízate durante tus vacaciones en este tobogán diseñado para barcos.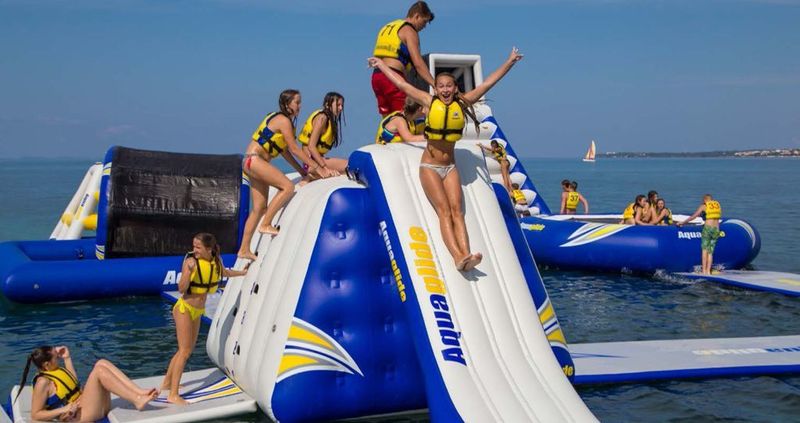 MONTAÑA HINCHABLE
720 min
Montaña hinchable con tobogán ideal para disfrutar durante tus vacaciones en barco. Podrás elevarte hasta varios metros por encima del agua y deslizarte a gran velocidad por su superficie resbaladiza.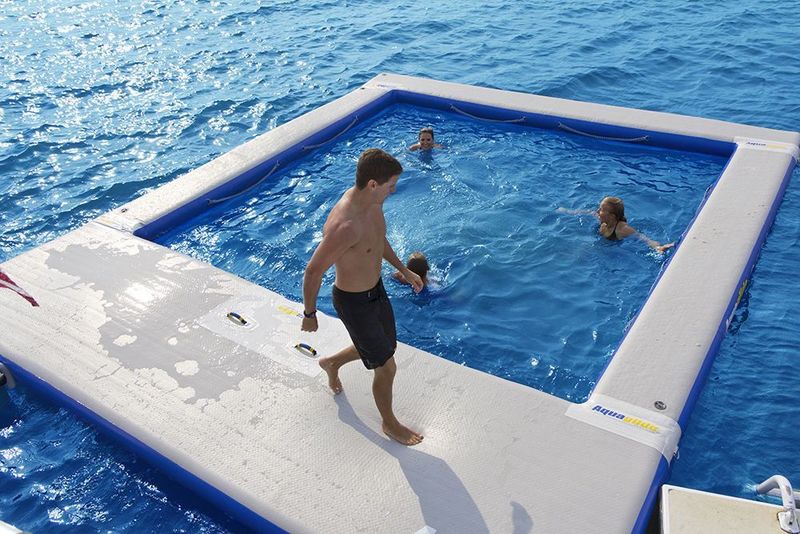 PISCINA ANTIMEDUSAS
720 min
Piscina de grandes dimensiones (4m x 4m) para relajarte en el mar durante una salida en barco. Ideal para protegerte de las medusas y de todas las especies marinas. Incluye la entrega y recogida.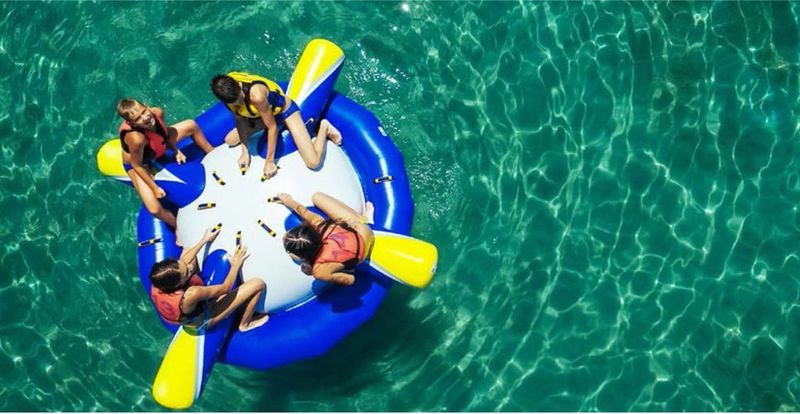 ROCKIT
720 min
Disfruta de este balancín acuático en Ibiza. Es muy versátil y perfecto para que tus hijos disfruten durante tu salida en barco. Puedes jugar tú solo o en equipo. El objetivo es mantenerse en pie.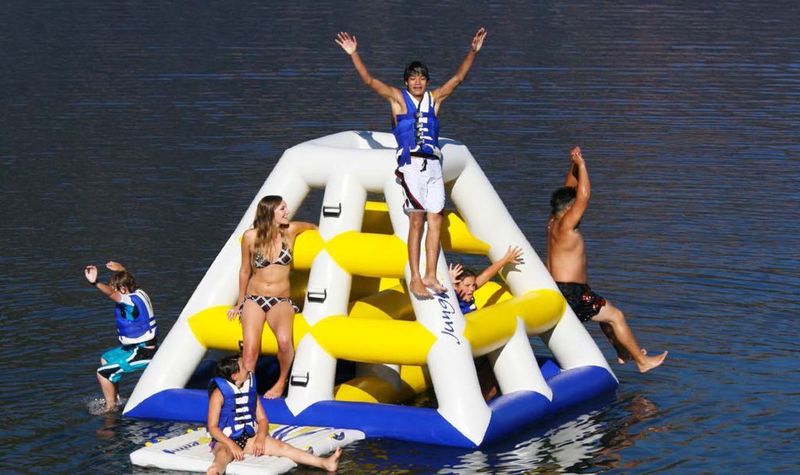 JUNGLE JIM
720 min
El Jungle Jim es una pirámide hinchable diseñada para escalar, deslizarse, saltar y salpicar en el agua. Una opción muy divertida para disfrutar con tu familia o amigos durante una salida en barco.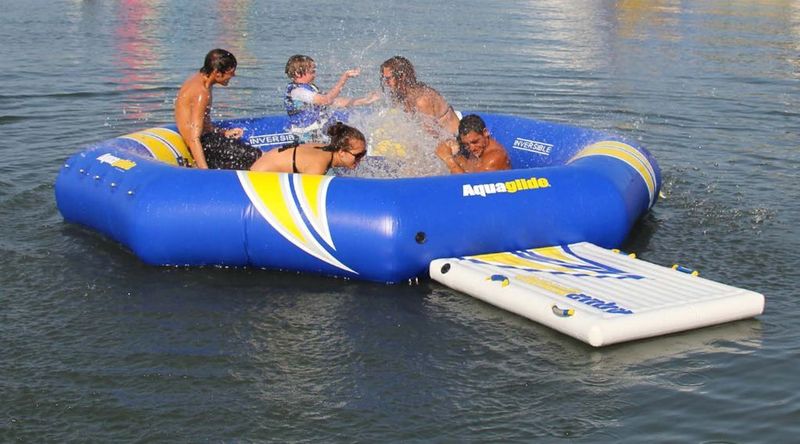 INVERSIBLE LOUNGE
720 min
Amplia estación de recreo que se puede utilizar como zona de remojo o trampolín. En el modo remojo, la malla interior proporciona un espacio para descansar o tomar el sol. Al revés, sirve de trampolín.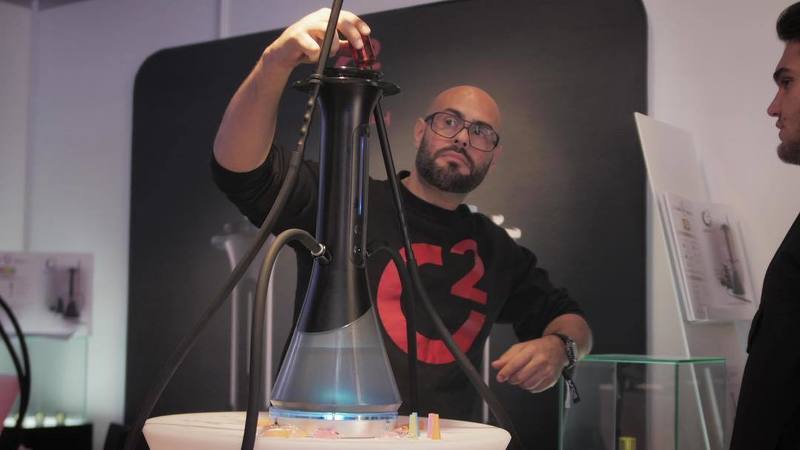 E-SHISHA RENTAL
720 min
Esta Shisha electronica de diseño minimalista no requiere ni de fuego ni elementos que puedan ocasionar ningún daño.Reserva una Shisha eléctrica para tu próxima salida en barco y fuma durante largas horas a bordo con tus amigos. La shisha funcio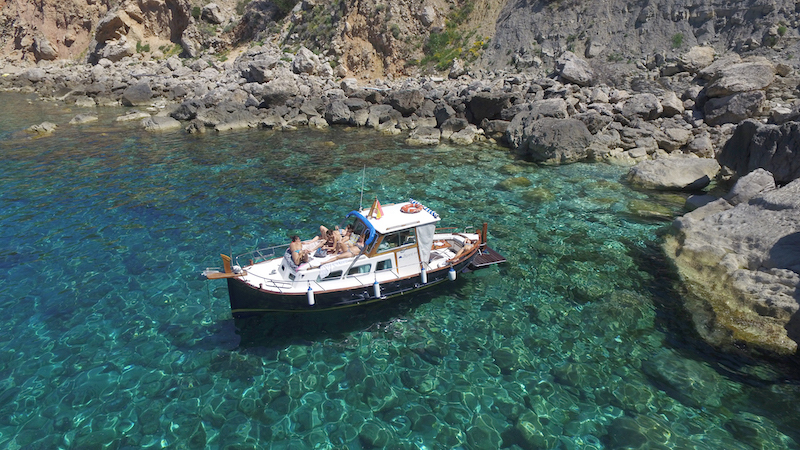 CHARTER MEDIO DIA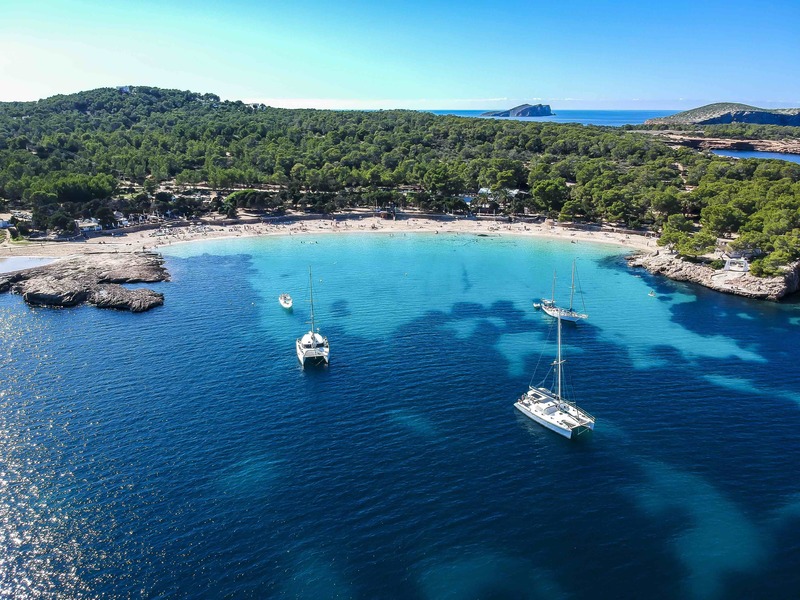 BEACH AND CAVE TOUR " PRIVATE"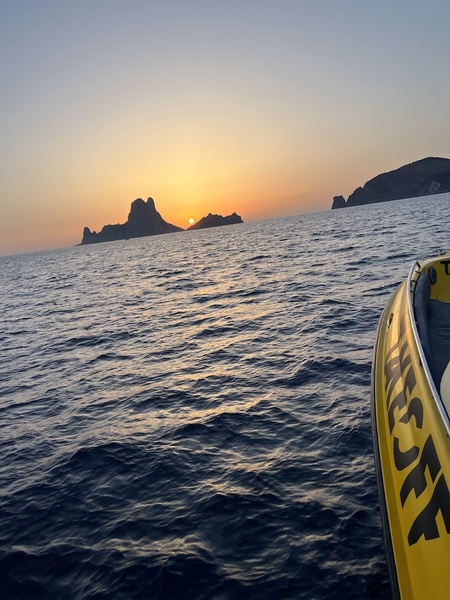 SUNSET BOAT TOUR " PRIVATE "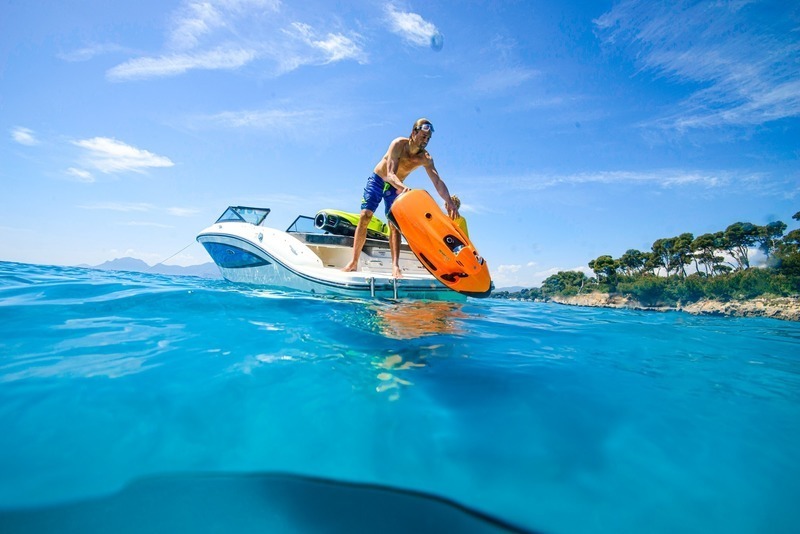 SEABOB
480 min
Sumérgete en las profundidades del mar de Ibiza a bordo de un Seabob. Este torpedo submarino te permitirá explorar rincones inimaginables en cada cala de la isla. El Seabob es una actividad apta para todos los públicos. 
YACHT SUPPORT
720 min
Soporte para yates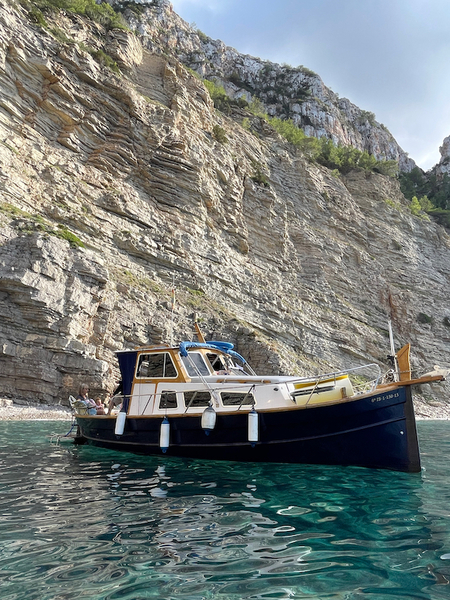 CHARTER DIA
LUXURY WATER TOYS BOAT TOUR "Adult"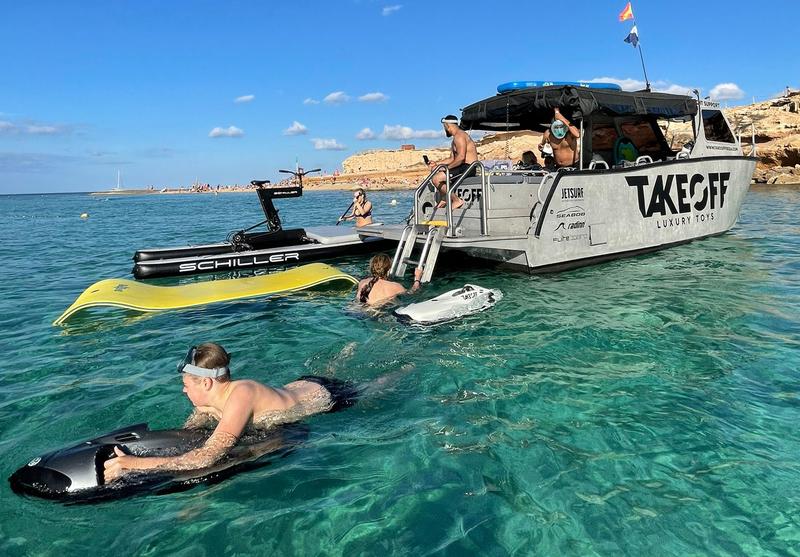 LUXURY WATER TOYS BOAT TOUR " PRIVATE "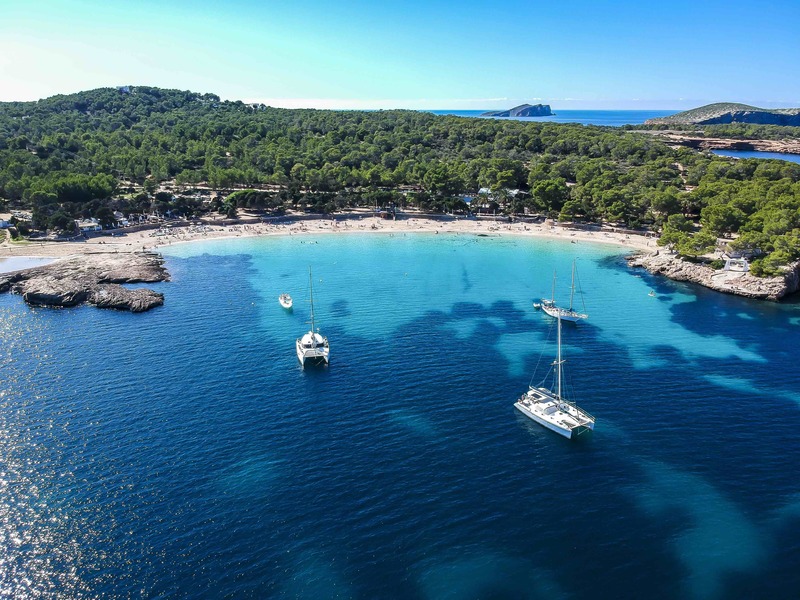 BEACH AND CAVE TOUR " PRIVATE" 4h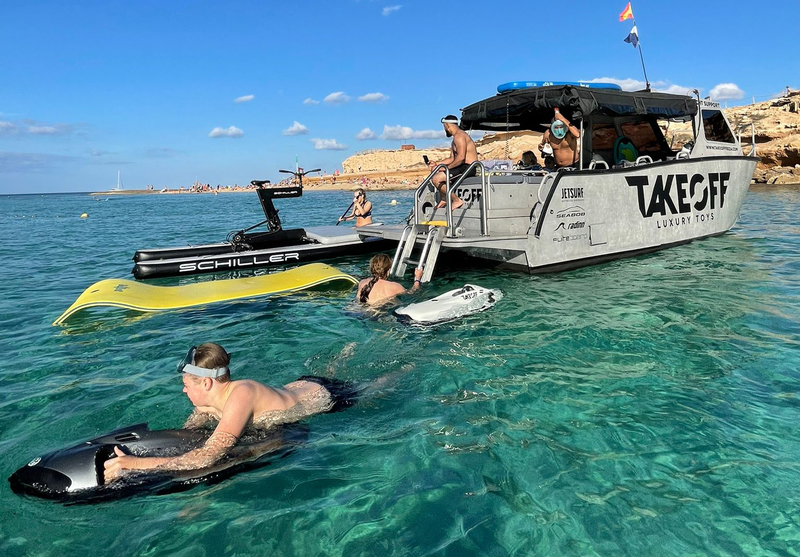 LUXURY WATER TOYS BOAT TOUR " Under 14 years old "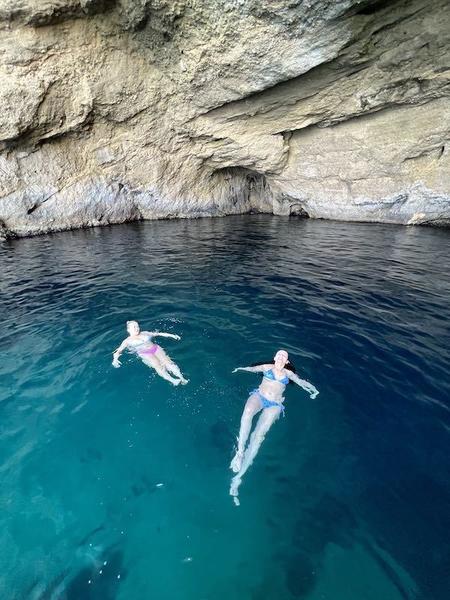 BEACH AND CAVE TOUR " Under 14 years old "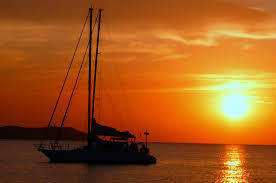 SUNSET BOAT TOUR " Under 14 years old "